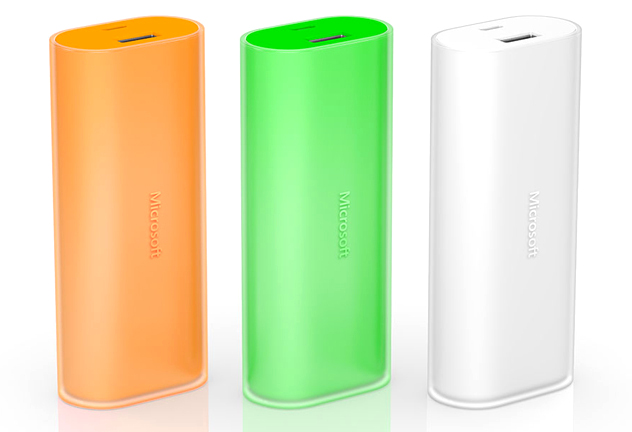 Microsoft DC-21, a 6000mAh portable power bank has been launched in India on Flipkart. It weighs 145 grams, almost double the weight of the DC-19, but the rounded cylindrical shape makes it compact. It has smooth finish and charged using standard micro USB chargers. It was announced back in October last year and was launched in the U.S. in December.
It has soft LED lights that shows the remaining charging capacity.  The company says that it needs up to 4 hours to charge it completely, but it can be charged up to 80 percent capacity in about three hours. It will have 80 percent of power even after six months, since it goes into automatic standby mode. It takes in 1.5A input and offers 1.5A output.
The Microsoft Portable Power DC-21 comes in white, bright green and bright orange colors and is priced at Rs. 3,499 in India. Wonder who would choose this since Xiaomi's power banks are a lot cheaper.