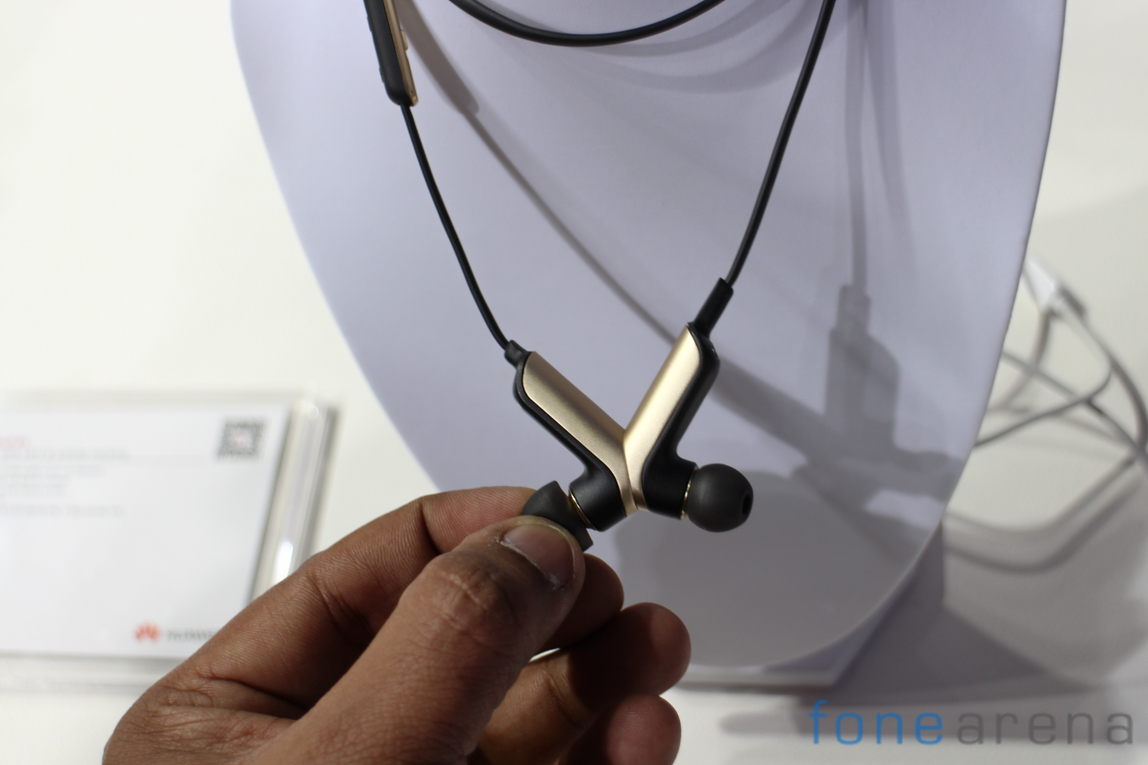 Huawei announced the Talkband N1 wireless Bluetooth headset at MWC 2015. It is claimed to be the industry's first Hi-Fi stereo and Bluetooth headset with the ability to play music stored on it. We went hands on with them at the event so lets take a closer look.
httpv://www.youtube.com/watch?v=j_55g7B44cE
The TalkBand N1 is a Bluetooth stereo and also works as a fitness tracker. It can play music as well as keep a track  of your burnt calories. Similar to any earphones, the earbuds are connected to a cable that goes around your neck. The earbuds have built in magnets so they stick to each other.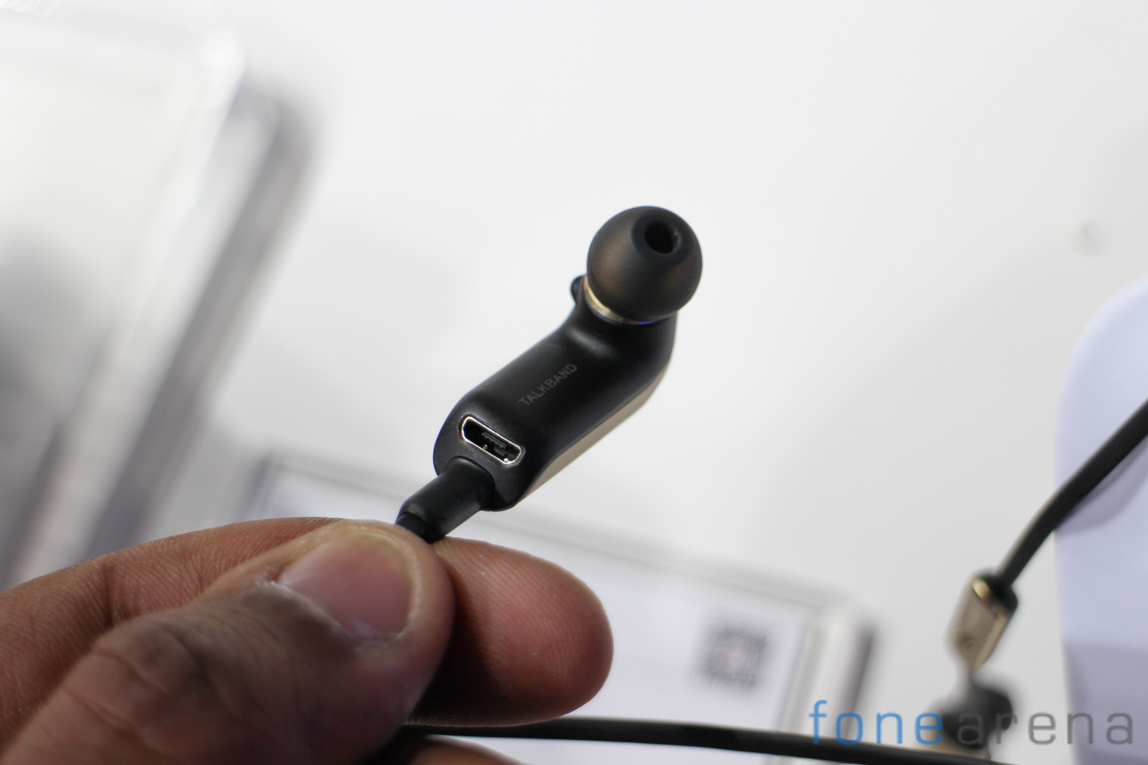 They are thicker than the original headphones. There is a USB port that lets you store upto 4GB of music or upto 1000 music files. Huawei TalkBand N1 has equipped the gadget with high-grade speakers and AptX codec support.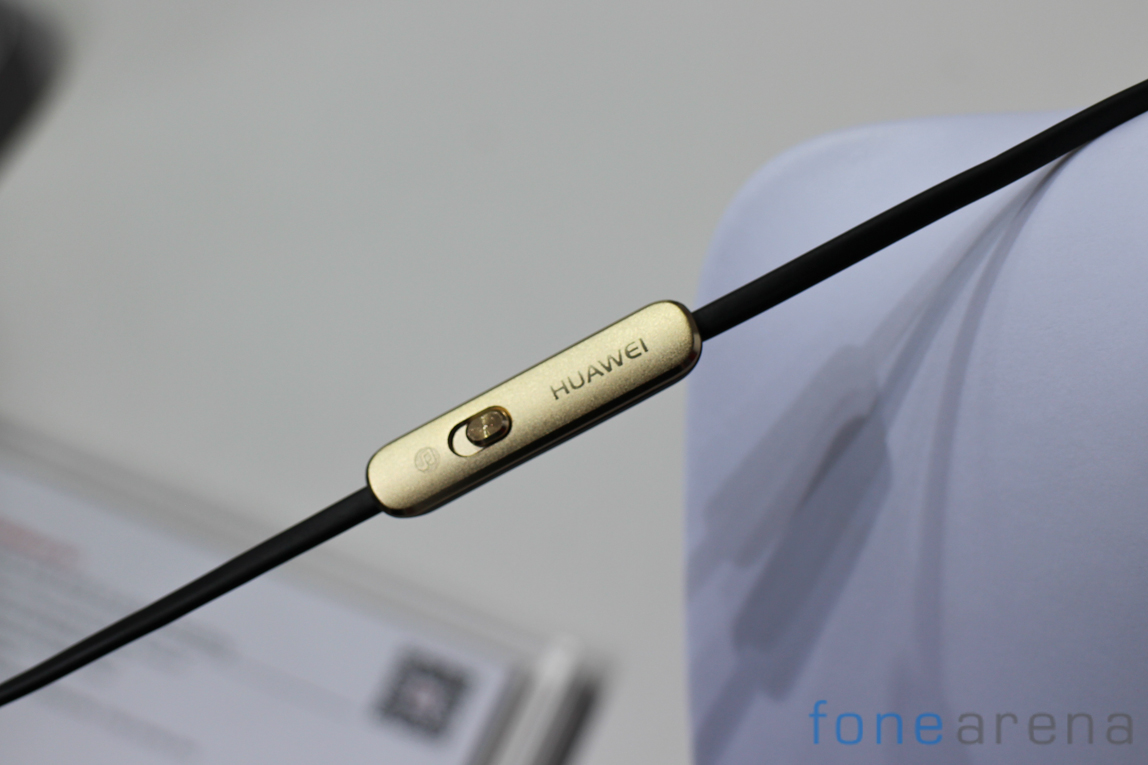 It comes with a controller that can be used to access music and take calls.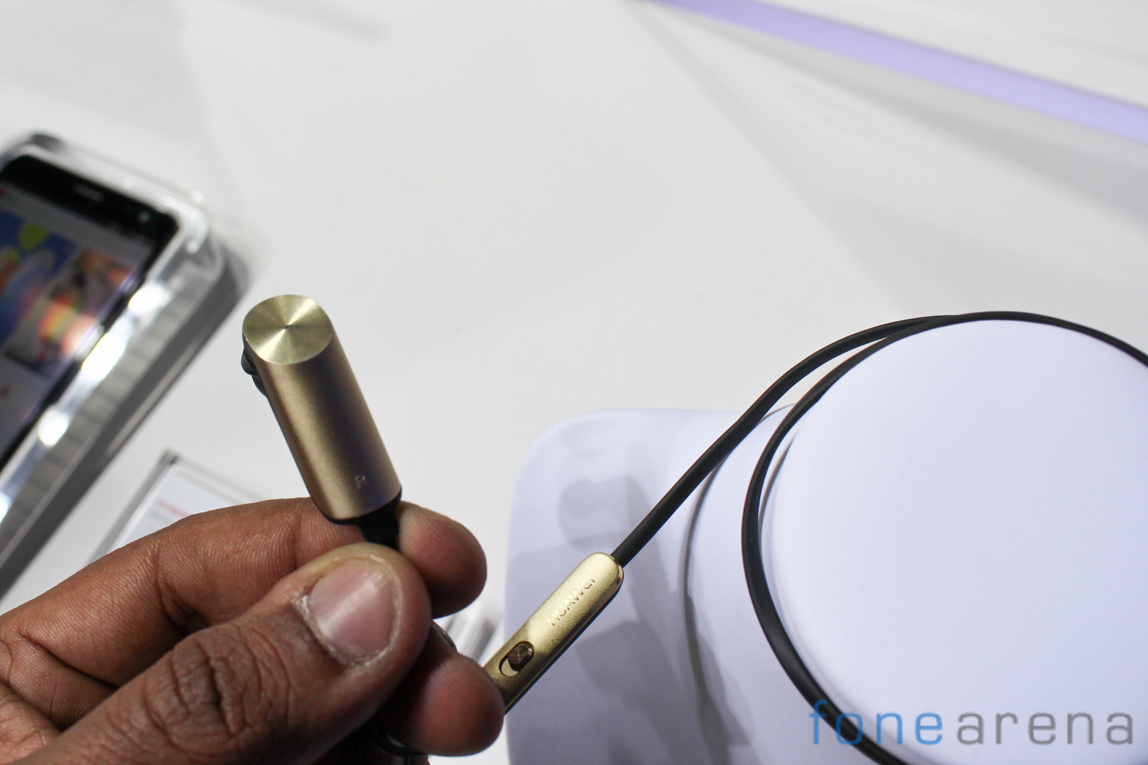 The Talkband N1 will only track basic movement  like counting steps, distance walked and calories burned, when paired with a smartphone. However, the device will not be able to distinguish between sports and does not come equipped with a heart rate monitoring on board with this wearable either.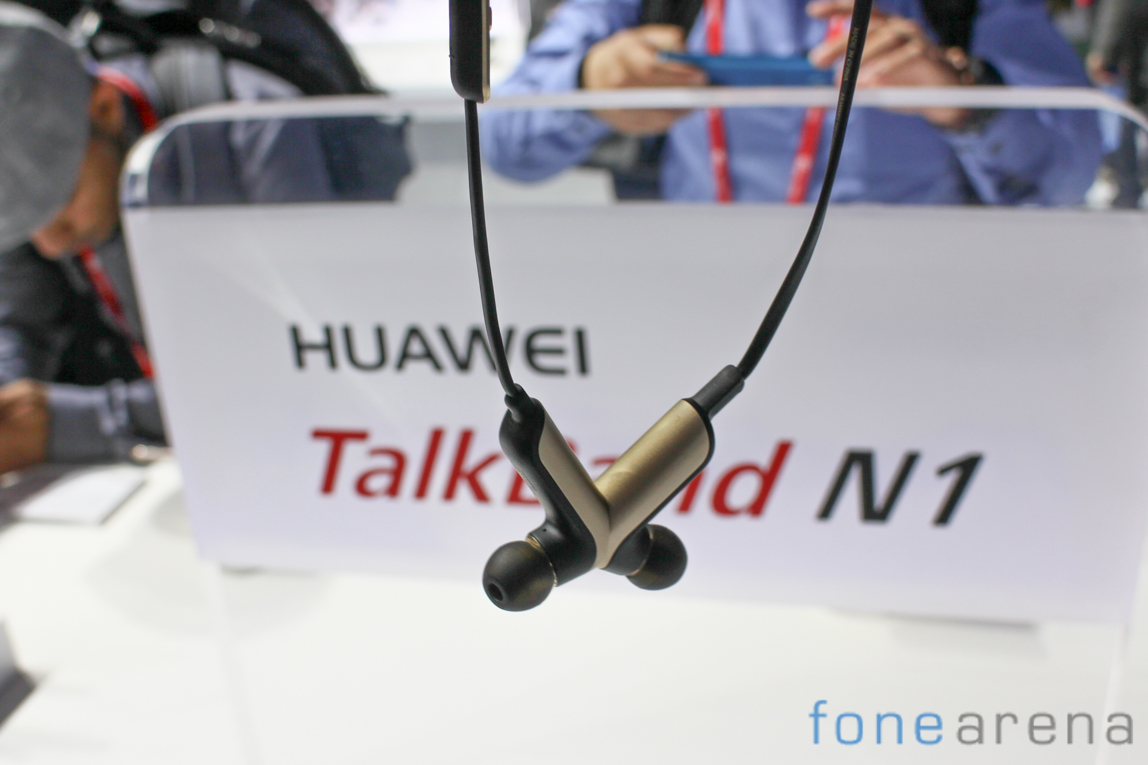 The Huawei TalkBand N1 earbuds clip together using magnets and there is a 67mAh battery capacity for up to three days of regular use. The TalkBand N1 is IP54 rated and it has a function that broadcasts the names or phone numbers of incoming calls. It comes in Silver, Grey and Red colors. It is priced at 199 Euros.
Images by Sandeep
Sneha Bokil-Paranjape contributed to this post.