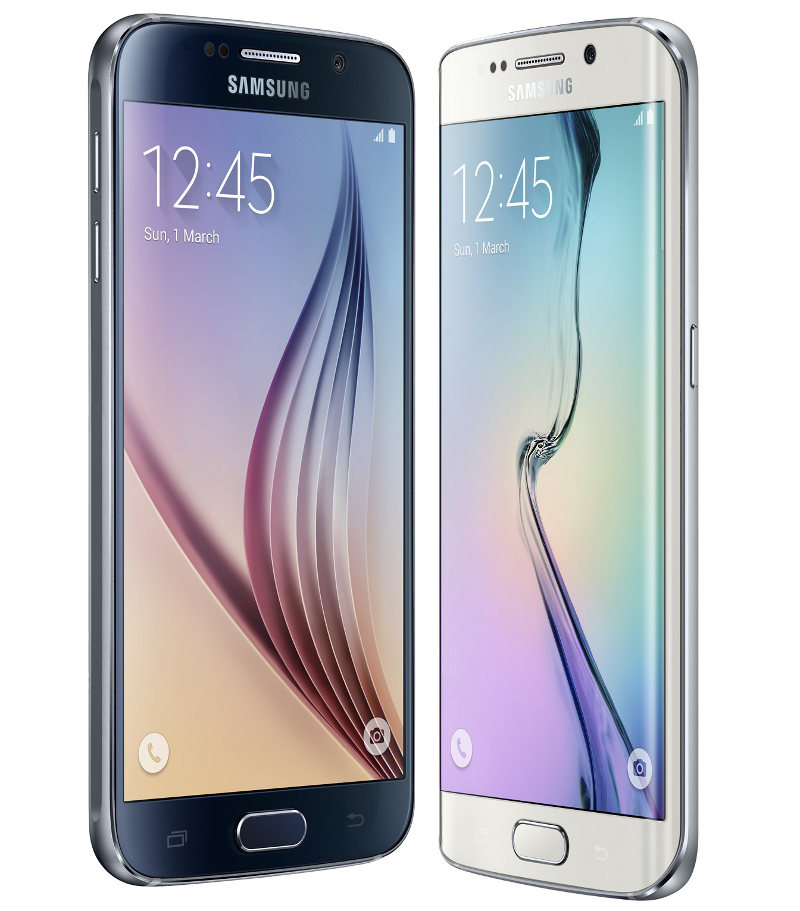 Yesterday Samsung announced two new handsets – the Galaxy S6 and Galaxy S6 Edge – and since then, we've been in touch with all the UK networks to find out if they'll be stocking Samsung's latest flagship devices.
With both handsets set to launch in a little under six weeks' time on April 10th, the networks have been signalling their intent to stock the handsets within minutes of the announcement so here's where you'll be able to buy the Galaxy S6 and Galaxy S6 Edge in the UK:
EE
EE will be selling both the Galaxy S6 and the Galaxy S6 Edge in a variety of colours – the UK's largest network will stock both handsets in black, white and gold with the Galaxy S6 also available in Blue and the Galaxy S6 Edge available in Green.
The network will also be stocking a range of accessories including Samsung's wireless charging pad and as both are LTE Cat 6 handsets, they'll work with EE's double speed network that offers theoretical speeds of up to 300 Mbps and actual real world speeds of up to 150Mbps.
EE's pre-registration page is here.
Vodafone
Vodafone were one of the first to confirm both handsets will be available on their network but has yet to confirm any more details as to which colours and variants will be available. The network also hasn't listed a registration page as yet but this should be posted pretty soon.
O2
O2 is also playing it's cards close to its chest and hasn't confirmed any details about either handset other than revealing they'll be available on O2's Refresh tariff. This means you'll be able to buy the handset on a contract that you can upgrade at any time (by paying off the remaining part of your phone contract rather than paying off airtime as well which you would do on traditional contract plans).
Three
Three has confirmed they will also be stocking both handsets but hasn't revealed any further details as yet.
Carphone Warehouse
The UK's largest independent retailer (and one of the biggest in all of Europe) will be stocking both the Galaxy S6 and the Galaxy S6 Edge and has teased that they will be "one of the first retailers to bring the Samsung Galaxy S6 and the Samsung Galaxy S6 Edge to shoppers in the UK".
The company is expected to stock all the colours of both handsets and possibly more storage options that other retailers/networks in the UK and is likely to have both handsets available either at launch or before. They have also published a pre-registration page for the new handsets and in a comment, a spokesperson revealed that searches for Samsung's new devices have resulted in 20% higher searches on the Carphone Warehouse website.
Likely pricing
This is potentially almost impossible to predict but based on some inside information, we'd expect the Galaxy S6 to launch for between £600 and £649 SIM free which should translate to on-contract pricing of around £42-£45 per month for a free phone. The Galaxy S6 Edge will cost more – but not as much more as you might think – with an inside source suggesting a SIM free price of £649 to £729 which is likely to translate to an on-contract price of around £47-£52 per month.
With under six weeks to go until Samsung's new handsets launch on the market, there's no doubt we'll hear more conclusive information about availability and pricing and we'll be here to bring you all the news.