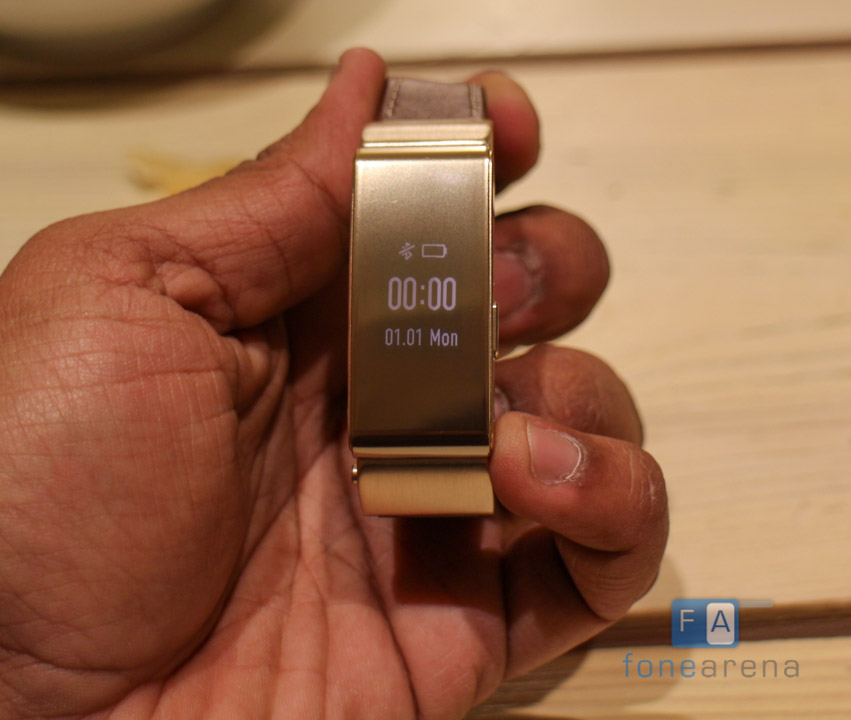 Alongside the announcement of other wearable devices at MWC 2015 today, Huawei introduced their new TalkBand B2 fitness tracker and smartwatch product, which aims to improve on last year's TalkBand B1. The TalkBand B2 has a few key features and in an early briefing, we've managed to spend a few minutes with the new device to bring you our first hands on.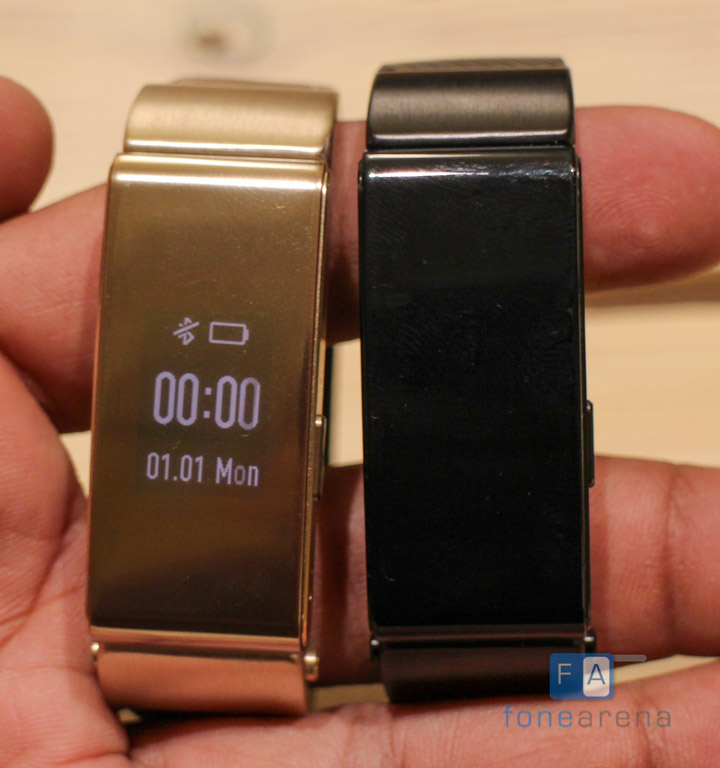 The TalkBand B2 features a 0.73 AMOLED display with touch support and uses a proprietary user interface to allow you to see your calories burned, distance travelled and also use it as a normal watch. The TalkBand B2 uses a six-axis sensor which allows it to automatically detect and measure your movements and the B2 can automatically determine whether you are walking, running or cycling without requiring you to enter a specific mode.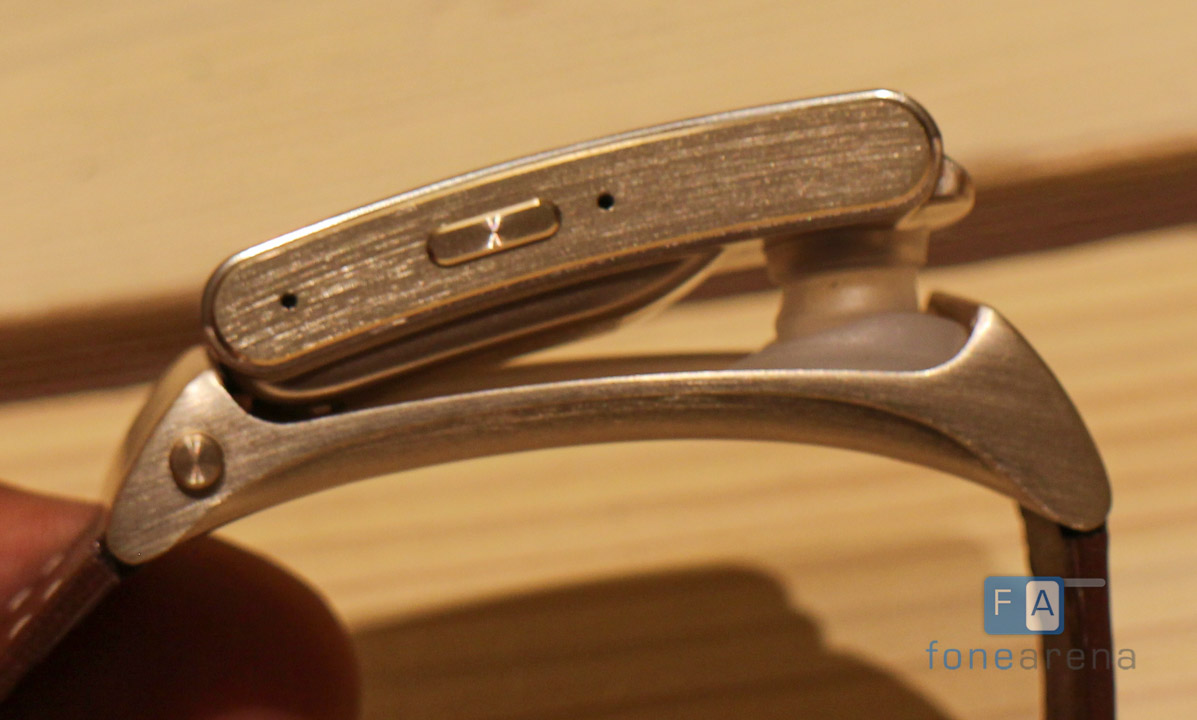 Like the TalkBand B1, the TalkBand B2 comes with a built-in bluetooth headset that can be used for voice calling and can be released by pressing both buttons next to the headset. When re-docking the headset into the wrist-strap, we found it to be a little fiddly but is easily connected. The TalkBand B2 is compatible with both iOS and Android with the former requiring iOS 7 or later and the latter requiring Android 4.4 KitKat or later.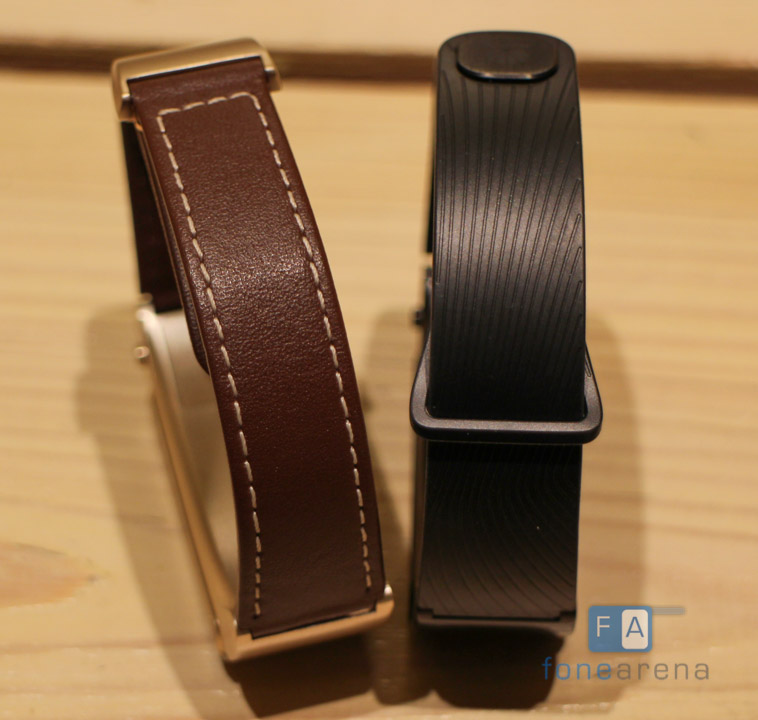 The TalkBand B2 will be available in three colours – gold, black and silver. The gold version of the watch comes with a leather wrist strap whilst the black variant uses TPU to ensure it remain durable yet lightweight. Aside from the colour, the other key difference between these two is the durability – whilst the TPU strap version is IP57 rated allowing it to be used underwater for up to 1 metre and up to 30 minutes, the leather strap version is only splash proof and most probably wouldn't work underwater for long periods of time.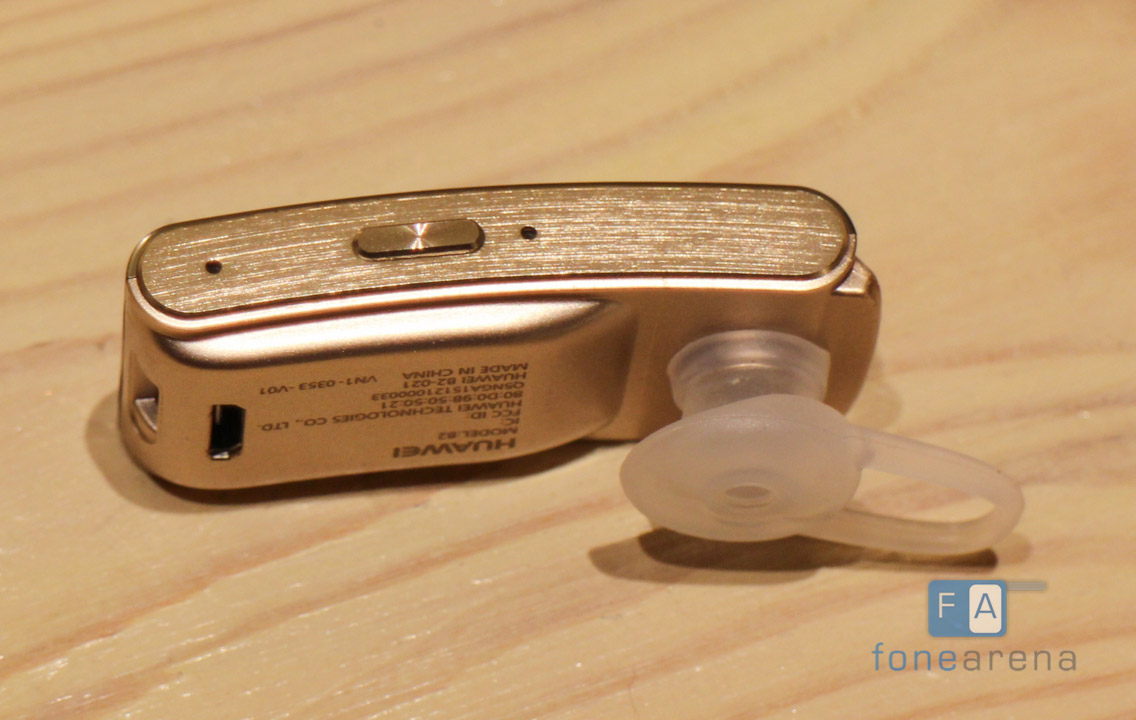 The TalkBand B2 uses Bluetooth v4.1 to connect to your smartphone and Huawei claim the 90 mAh internal battery is capable of offering 7 hours call times, 5 days working time and 12 days of standby-time. Unlike most wearables, the TalkBand B2 uses multi-point connectivity allowing you to pair two devices with your B2 (although only one can be active at any given time) without requiring you to unpair and repair when switching between devices.
Overall the TalkBand B2 aims to pick up where the TalkBand B1 left off and brings some welcome specs improvements and a much more stylish design (even the black TPU version). The TalkBand B2 is expected to launch later this year around the world but the company did not reveal any information about pricing or exact availability dates.