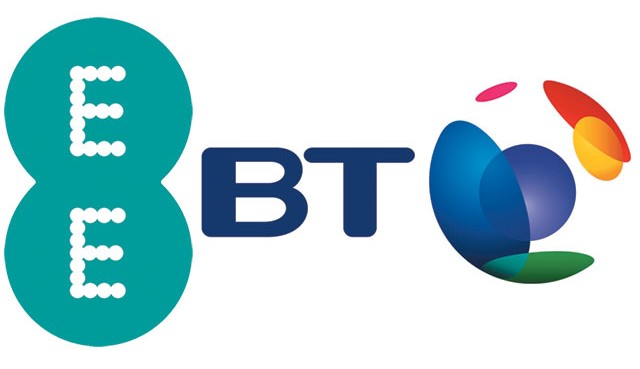 BT have this morning confirmed exclusive talks to buy the UK's largest network EE have been successful with the takeover costing the UK's communication giant £12.5 billion in shares and cash.
The takeover creates a telecommunications giant in the UK covering fixed-line services such as broadband, phone and TV and mobile services including phones and broadband. Under the terms of the takeover, EE's parent companies Deutsche Telekom and Orange will sell 100% of their shares although both will hold small stakes in the newly formed communications giant.
Deutsche Telekom will trade their 50% stake in EE for 12% in the combined business and will also have a seat on the board whilst Orange will trade their shares for 4% in the business and around £3.4 billion in cash. BT says it plans to raise around £1 billion to finance the deal through a placing of new shares.
Gavin Patterson, BT chief executive, said:
"This is a major milestone for BT as it will allow us to accelerate our mobility plans and increase our investment in them. The UK's leading 4G network will now dovetail with the UK's biggest fibre network, helping to create the leading converged communications provider in the UK. Consumers and businesses will benefit from new products and services as well as from increased investment and innovation.

The deal provides an attractive opportunity for BT to generate considerable value for shareholders, with significant operating and capital investment efficiencies supported by our tried and tested cost transformation activities. The enlarged BT will offer significant opportunities for employees as we lead the creation of a world-class digital infrastructure for Britain."
EE is the current mobile market leader with around 25 million customers and 34% market share by revenue. It has the most advanced 4G rollout in the UK along with the highest spectrum holding and when combined with BT's spectrum, it will be significantly higher than its rivals.
EE Chief Executive Olaf Swantee said:
"Joining BT represents an exciting next stage for our company, customers, and people. In the last few years alone, we have built the UK's biggest, fastest and best 4G network, significantly advancing the digital communications infrastructure for people and businesses across Britain. Today's announcement will ensure the UK remains at the forefront of the mobile revolution, bringing even more innovation and investment in world leading connectivity for our customers."
However rival Three are in talks to buy the second largest network, O2, for around £9.25 billion in a deal that would create a mobile giant bigger than BT/EE. The combined pair would have approximately 40 million subscribers and approximately 42% of the market share by revenue. That deal is as yet unconfirmed however.
BT's acquisition of EE is expected to be completed by March next year and is subject to approval by BT shareholders and telecoms regulator Ofcom.