Microsoft Office for Android tablet has come out of preview phase after three months. Word, Excel and Powerpoint can now be downloaded for Android tablets.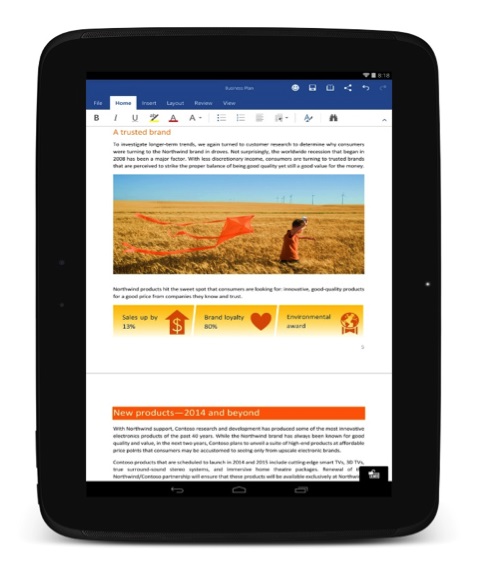 The Office apps will work on a Android 4.4 KitKat tablet with screen size of 7 to 10.1 inches,  greater than 1GB RAM as well as an ARM CPU. The apps work similar to the iOS version and allows you to create and edit documents, presentations and spreadsheets that will sync with OneDrive so you can work from anywhere.
Microsoft first introduced the preview version of Office for Android tablets last November. The company has mentioned that the apps are not yet optimized for Lollipop, and that support for the latest version of the OS will be improved in future updates. Microsoft says the iPhone and iPad versions of Office have been downloaded more than 80 million times worldwide. Also, the preview generated more than 2,50,000 downloads of the Word, Excel and PowerPoint apps across 33 languages and more than 110 countries.
Play Link – Word, Excel and PowerPoint