HERE announced that it has partnered with BMW to create a new driving experience. Dubbed as "Intelligent Drive," it utilizes Nokia's HERE navigation and mapping services.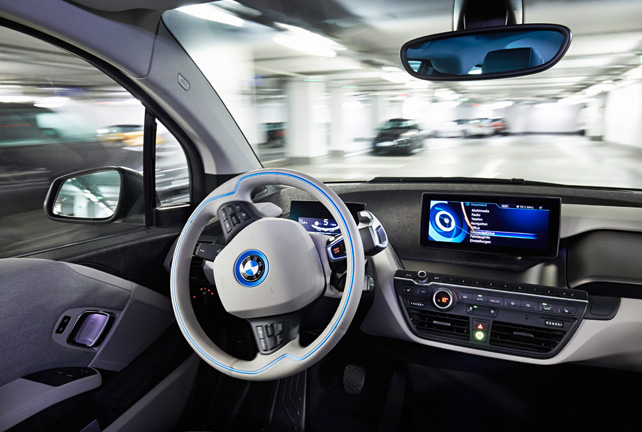 BMW ConnectedDrive displayed the BMW i3 equipped with cloud-based connectivity and a HERE app that synchronises digital devices such as a smartphone with the vehicle's navigation system. The "Intelligent Drive" will allow your car to learn the tank level at which you usually refill and automatically search for gas stations when you get to that point. It will also offer  smart parking recommendations, share your destination and ETA and get safety alerts for hazards, speed restrictions and traffic.
"We believe consumers are looking for more than just a smartphone on wheels. HERE, which sits at the intersection of the consumer and automotive industries, can help automakers act quickly to radically upgrade the driving experience into a truly connected one, that consumers want and expect."

said Ogi Redzic, HERE's senior vice president, connected driving.
Using HERE, the BMW i3 can also share destination addresses or estimated times of arrival with contacts, via text or email. In addition, HERE also announced a set of companion apps for Android and iOS that aim to help drivers with various recommendations. It is also developing applications for BMW on TV, smartwatches and other mobile devices.