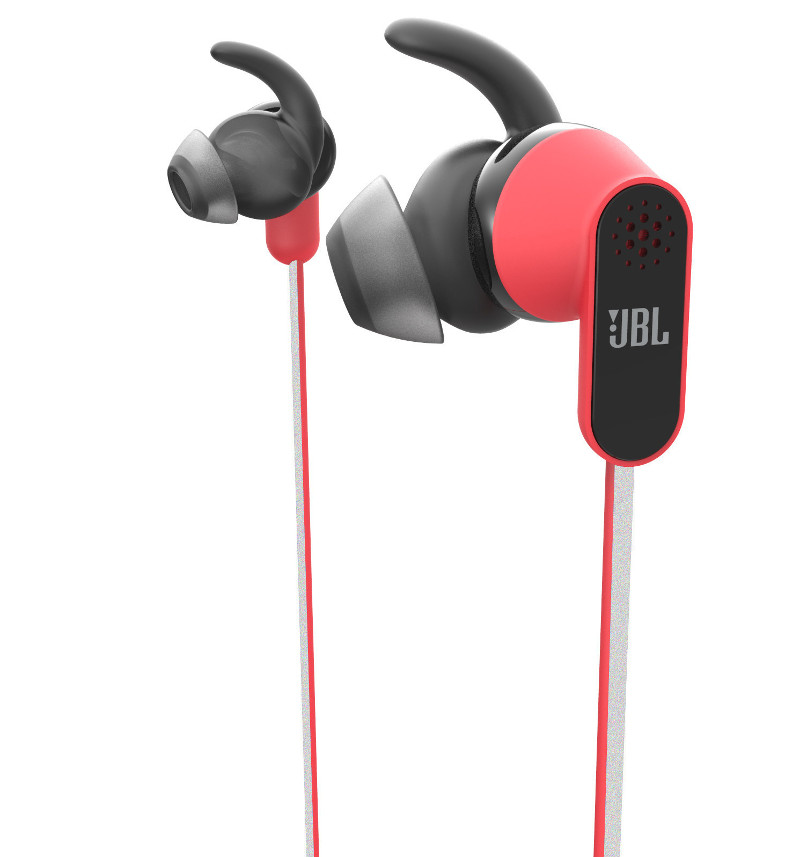 HARMAN, popular for its global audio products today introduced new JBL earphones at the CES 2015. The JBL Reflect Aware is the world's first sport headphone with ability to mix ambient sounds with active noise cancelling performance. This doesn't require battery and draws power through Lightning Connector or Micro USB and features Ambient Aware technology.
It has JBL Ambient Aware app that lets athlete mix ambient noise in with the active noise cancelling, providing better control and remain focused on his/her workout. The app also has custom EQ settings to create the perfect audio sound for your workout. It comes with a small 4-button remote control to enable standard play/pause and volume controls in addition to ANC on/off. Since it doesn't have a battery box for ANC, it has light-weight build. It has a microphone for voice calls, designed to withstand the most grueling workout with a rugged, sweat-proof design and patented ergonomic ear-tips for hours of comfort.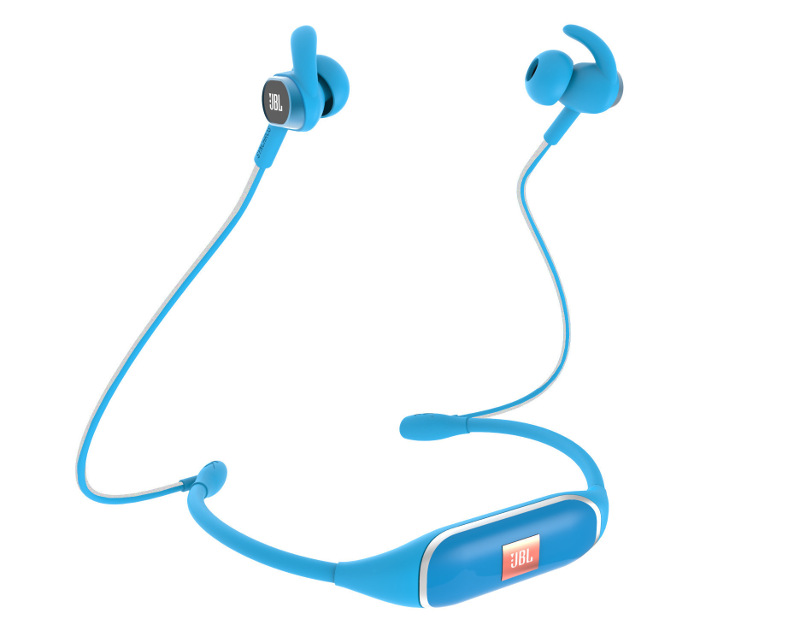 HARMAN has also introduced JBL Reflect Response BT and the JBL Synchros S210BT Bluetooth headphones that are world's first in-ear Bluetooth headphones with motion sensor control.
The JBL Reflect Response BT can be controlled with a simple wave of the hand. This lets you command audio to playback or pause, along with control tracks and pick up calls. It features a comfortable in-the-ear, behind-the-neck ergonomic sports design, complete with sweat-proof technology and comes in red, blue, green and black colors
The JBL Synchros S210BT has wave-to-control technology to adjust volume and answer calls with just a wave. It has two-way hybrid driver design, dynamic driver's deep, punchy bass response and clear audio. Both these are designed with exclusive and patented ergonomics offering secure fit that makes for hours of comfortable wear. These promise up to eight hours of listening.
The JBL Reflect Aware comes at MSRP of $149. The JBL Reflect Response BT and JBL Synchros S210BT are priced at MSRP $149 and MSRP $199.95, respectively.