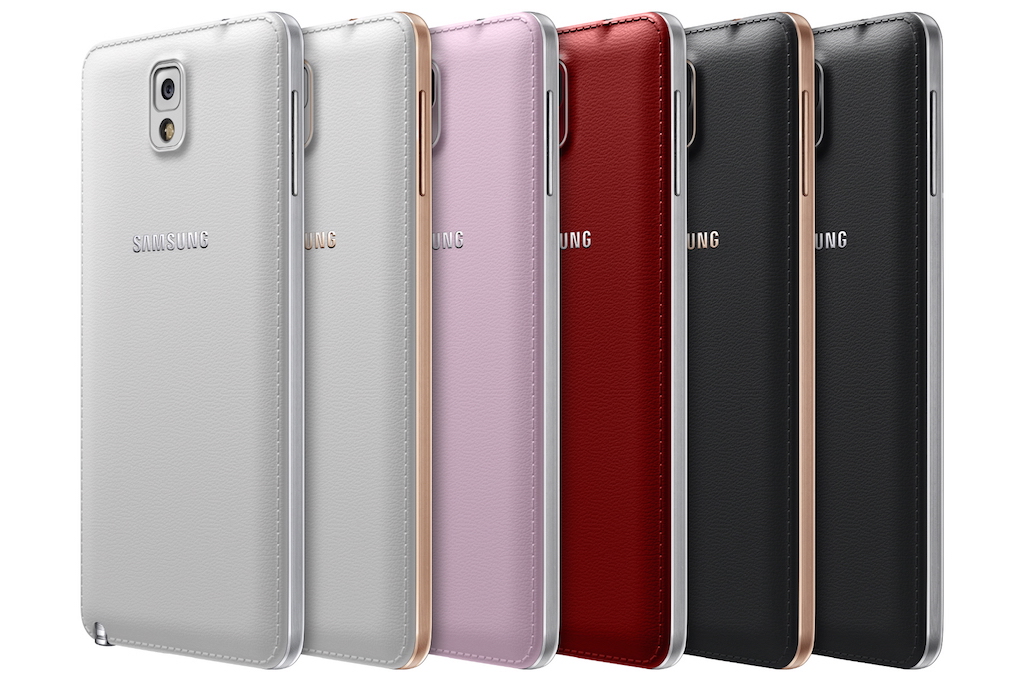 Most modern smartphones are available in a range of colours to suit various needs but often the place you buy from can determine which colour options you have. Take the Galaxy Note 4 as an example – it's available in four colours but most UK networks are only stocking the Black version so if you're looking for another colour, you'll either need to buy it from elsewhere or customise your smartphone using these solutions.
1. A replacement back cover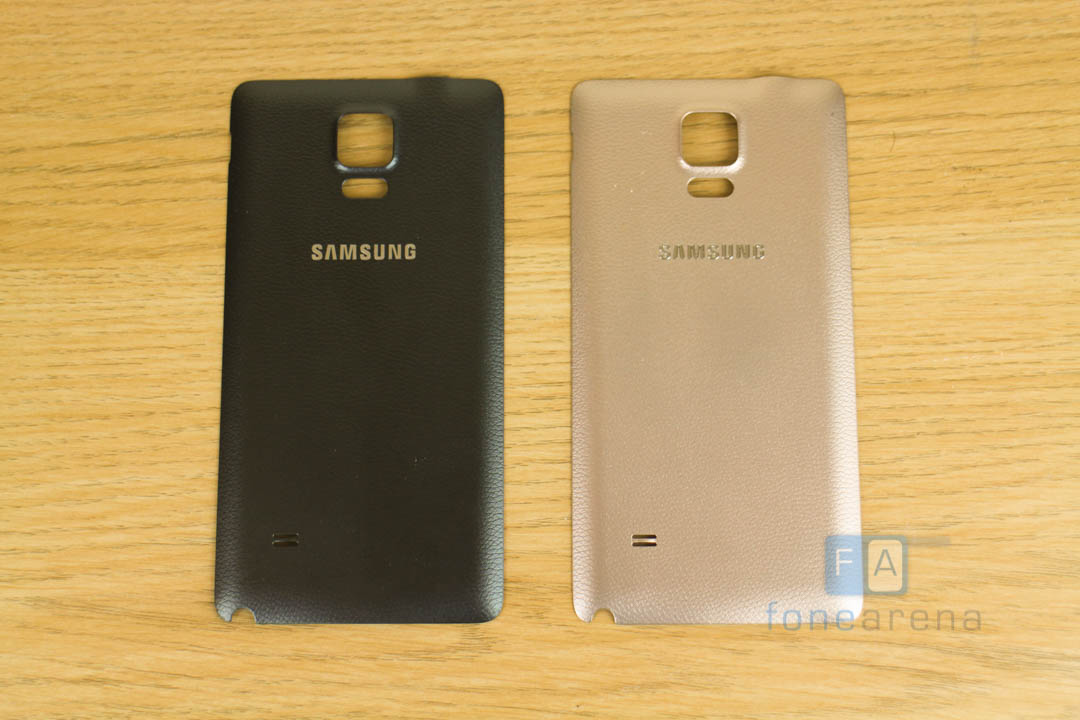 Whilst many people use a case to protect their smartphone, there's also those who prefer to keep their handset natural (i.e. as the manufacturer designed it). When using a case, you can find a range of multi-colour cases but if you prefer to keep your smartphone free of a case, a replacement back cover is an easy way to customise the colour of your smartphone (if you have a removable back cover).
We've got the Black Galaxy Note 4 as it was the only one available at the time but to change the colour, we've also got the Gold Note 4 back cover. The standard gold Note 4 has a black front fascia with a small gold trim and replacing the back cover makes it look almost identical to the official Gold Note 4.
2. Replacement cases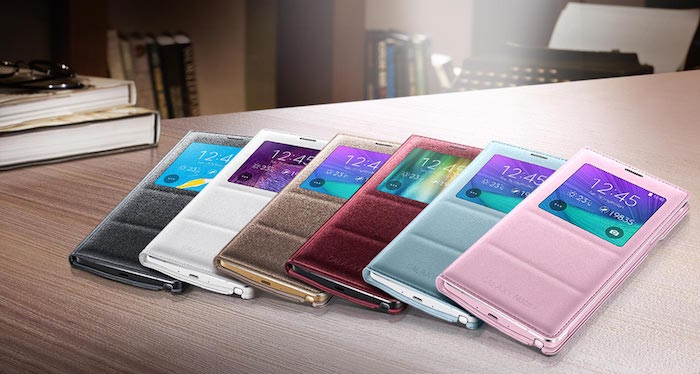 This is the option many users will go for as a replacement case can offer both protection for your smartphone and allow you to temporarily change the colour of your case. The official Galaxy Note 4 S View case is available in a range of colours and designs meaning there's something to suit everyone but the extended range of unofficial cases offers even more choice to customise.
From a wood pattern to metal slate, from pink to gold and from teal to red, there's hundreds and thousands of Galaxy Note 4 cases available to purchase with designs and colour options to suit anyone. To get really creative, you can also acquire several Galaxy Note 4 cases in a range of colours and change them to suit your mood.
3. Housing / Skins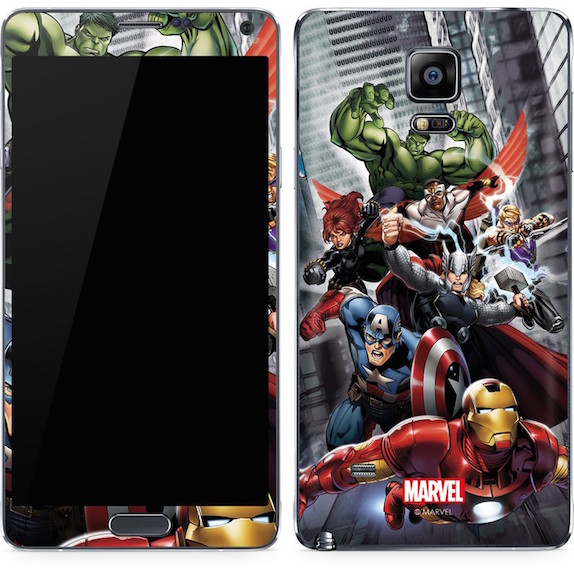 A replacement housing is by far the most 'advanced' of these options as it requires the ability to remove and replace your smartphone housing. This route also invalidates your warranty and could lead to your handset stopping working completely but if you're someone who wants to be truly unique, this is the ultimate way to make your smartphone your own.
Finding a replacement housing can be difficult and even harder if you're looking for an official housing as these can be notoriously difficult to locate – it's been a year since the Galaxy Note 3 was released and the number of replacement housings available on the market is still limited. However, an alternative solution is to use a skin, which sticks on top of your existing smartphone fascia to offer customisation that is temporary (as the skin can be removed and changed as you wish).
When looking for a skin, it can be difficult to find the one you want but the folks over at SkinIt have loads available to buy now with the extensive range including football, flowers, famous brands (such as Hello Kitty and Batman) and Carbon/Metallic designs. This is just one place to acquire a skin but there's lots of alternative providers who currently offer (or will offer) skins and vinyls to customise your Note 4.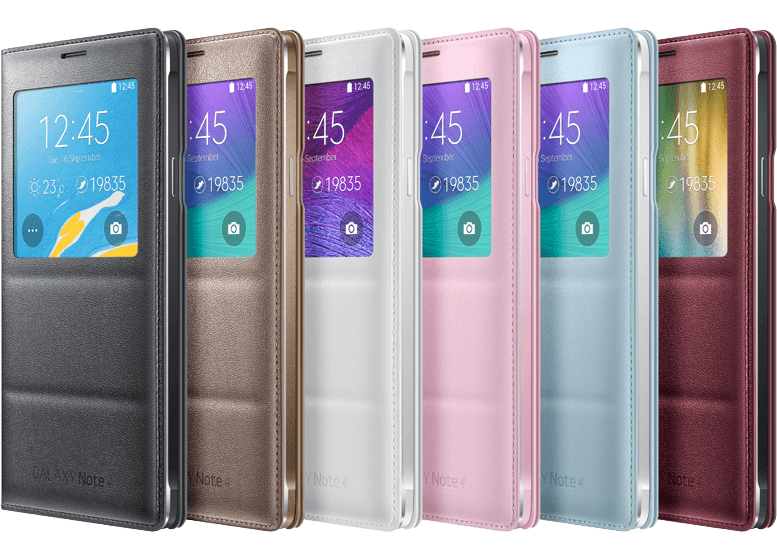 When buying a phone it can be quite frustrating not to get the colour you originally wanted (especially when tying into a phone contract with no option to change it) but as we've shown, there's several ways to change the colour. Whether it's using something as simple as a case or a replacement cover or more complex solutions such as skins and replacement housings, there's a solution for everyone.
Can you think of any other ways to change your smartphone colour, whether permanently or temporarily? Let us know in the comments below.