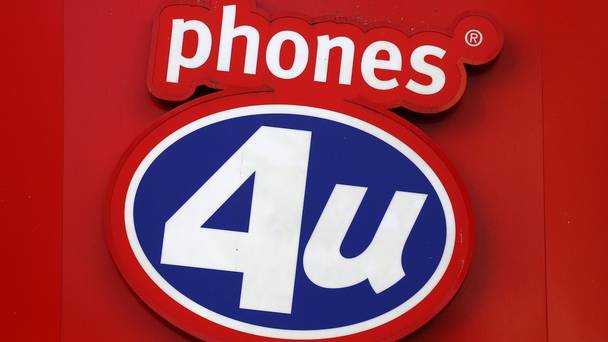 A small English auctioneer based in Marchington, East Staffordship have been appointed by the administrators of failed UK retailer Phones4U to raise approximately £10.8 million by selling ex stock items. Around 2,000 to 3,000 items – which include headphones, watches, speakers and cases – have begun going on sale in weekly online auctions which will continue until all stock is sold.
John Pye Auctions were appointed by administrators PricewaterhouseCoopers (PwC) to sell Phones4U's stock after the retailer went bust back in September. The company fell into administration with around £86 million worth of stock but it's unclear whether the mobile handsets in stock at the time will also be auctioned off.
Manager of the Auction Hub, Steve Anderson, said:
"There will be a sale every week until we get rid of the stock. It comes at an ideal time for people buying Christmas presents.

"It's a shame that a big business is closed down and a lot of people have lost their jobs, although I know a lot of people from there who have now found work. From our point of view, it's a great coup to be handling the sell- off."
Head auctioneer Trevor Palethorpe added:
"While it is always very sad to see such a huge national business go into administration, it does provide a rare opportunity for the general public to purchase merchandise for a fraction of what they would pay on the high street."
Unfortunately for customers owed monies by the firm, the auction isn't likely to result in large scale refunds. Rob Hunt, joint administrator appointed by PwC, confirmed:
"All the monies we collect, whatever source they come from, will first pay for the costs of the insolvency in terms of the pay roll and rent that's accrued while we've continued to occupy the premises.

"Then the first call are the Phones 4U employees for any arrears of pay or holiday pay. They would only be entitled to statutory redundancy pay, which is organised by the Government, because their company is insolvent. Some will have received this already.

"A pot is then set aside for the general creditor body – which is limited to a total of £600,000 around all the creditors."
The weekly auctions run from Friday evenings to Tuesday afternoons and for those wanting to see the items on sale, the auctioneers are holding viewing sessions on Monday afternoons from 10am until 2pm. To see the bargains on sale, head over to this auction page. There's a lot of bargains to be had and at the time of posting, you still have 35 minutes to place bids.