Want to check the internet, TV and mobile coverage of a place you're considering holidaying at or buying? It's possible to check each of these results individually and collate the results but Ofcom's new map rolls them into one handy tool.
Using the interactive map is quick and simple; simply find the area you want information on and you can switch between 2G, 3G, 4G and broadband coverage. The map also gives you more info on an area including TV quality, average broadband speeds and location of Wi-Fi Hotspots to help you prepare.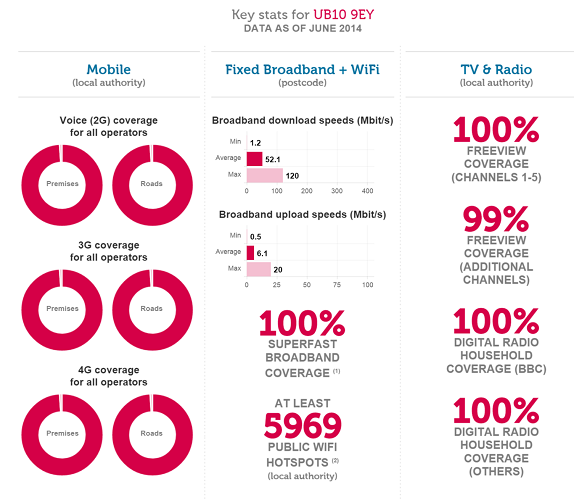 There's nothing worse than being in a black-spot and whilst Ofcom's new plans for national roaming are some way off yet, the new map makes it easy to search the information and download for offline viewing. The tool also makes it really easy to compare coverage from different networks at the same time and we'd definitely recommend using this tool when considering switching mobile networks or when you're buying a new home.