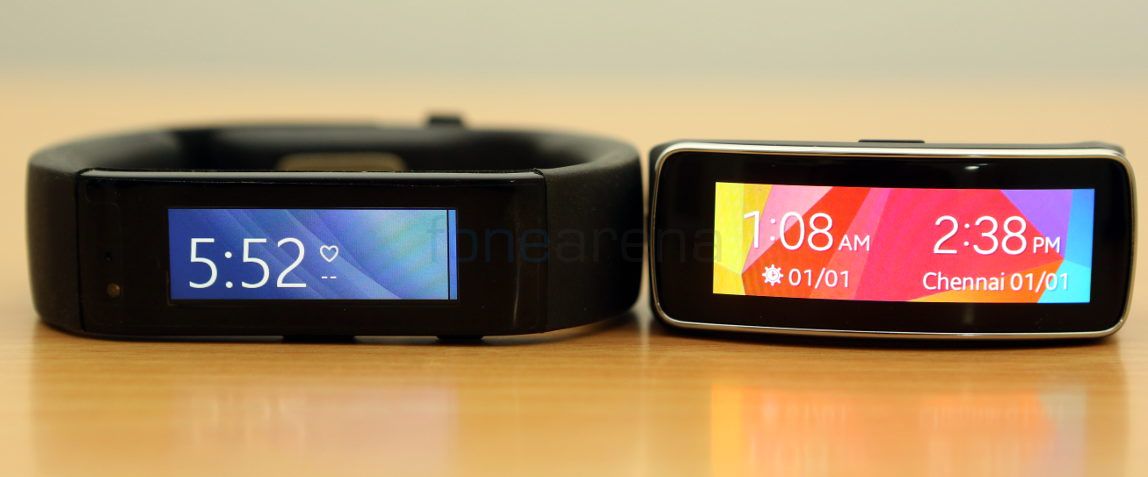 Microsoft announced the Microsoft Band, its fitness tracker last month for $199. Along with the band the company also launched the new Microsoft Health platform. We have already seen the unboxing and photo gallery of the Microsoft Band, now lets compare it with Samsung Gear Fit that was launched in India earlier this year.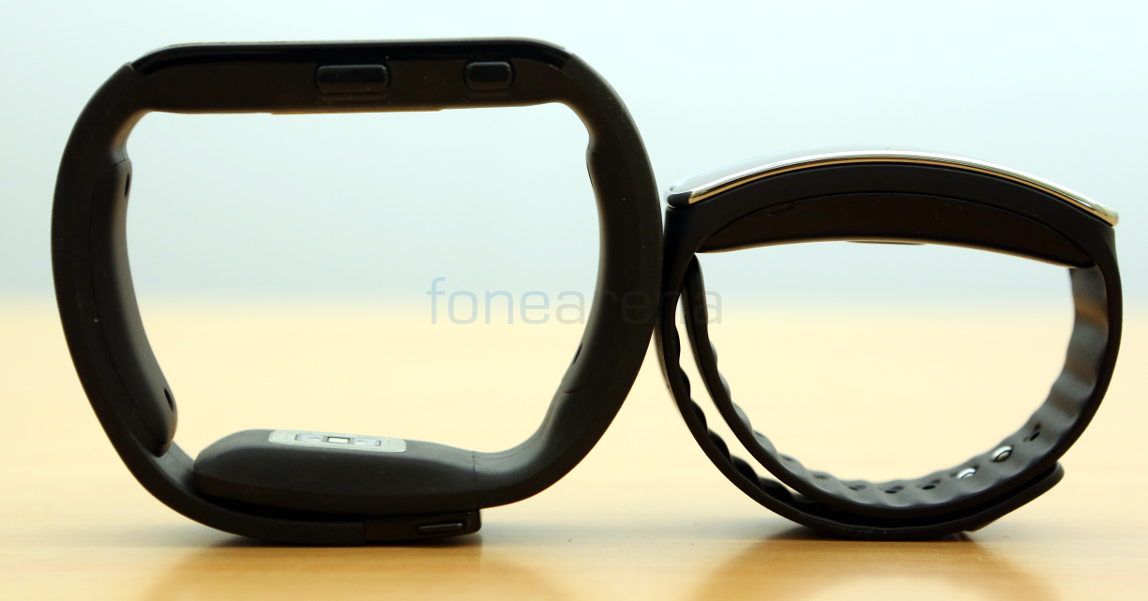 The Microsoft Band has 1.3 x 0.43-inch,320 x 106-pixel TFT LCD touch screen display while the Gear Fit has wide 1.84-inch (432 x 128 pixels Curved Super AMOLED display. The former is 0.75″ wide and 0.34″ thick (19mm x 8.7mm) and weighs 60 g while the latter measures 23.4 x 57.4 x 11.95 mm and weighs 27g.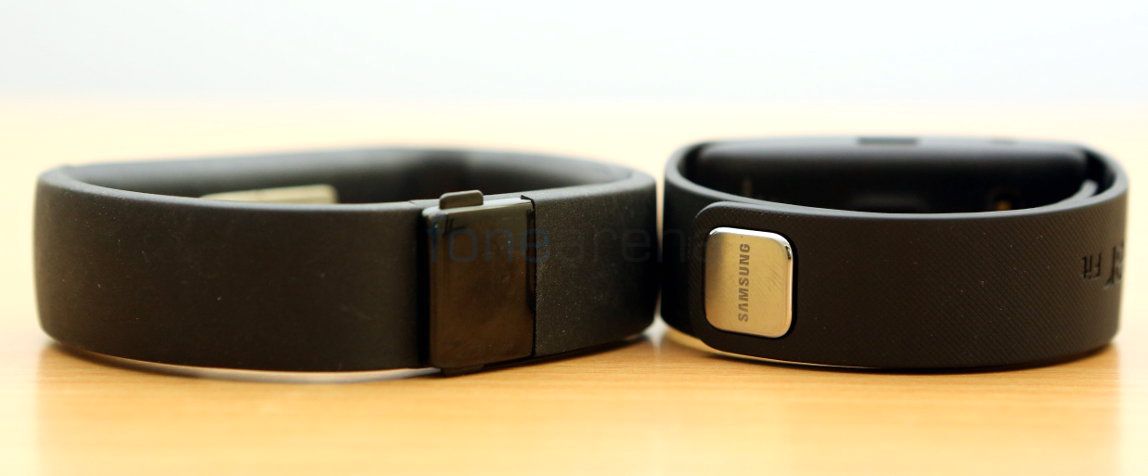 The Microsoft band comes in different sizes – small (39mm), medium (41mm) and large (49mm). While the Gear Fit comes in a universal size and the straps can be changed to Black, Orange and Mocha Grey colors. The Microsoft Band has 10 smart sensors, including a UV sensor for sun exposure and a galvanic skin response measurement. It offers heart rate monitoring, fitness tracking, sleep quality tracking and more. The Gear Fit on the other hand come with Pedometer, Heart Rate sensor, Accelerometer and Gyro sensors.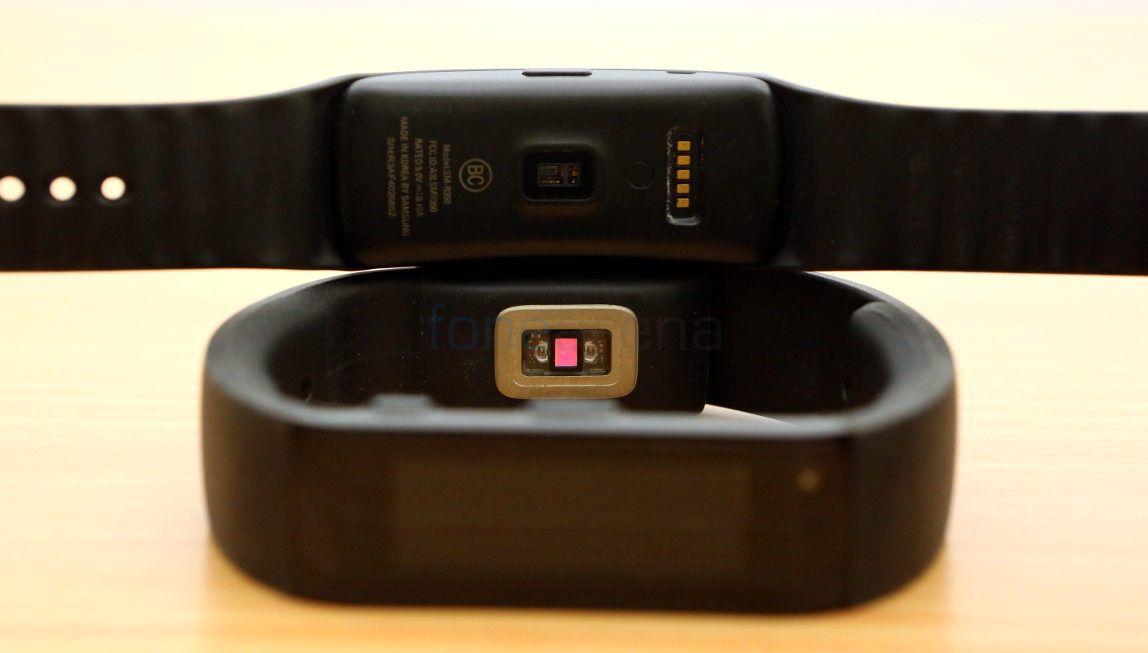 Microsoft Band is sweat, splash and water-resistant, similar to the Gear Fit with IP67 certification, but these not waterproof. The former has 2 x 100mAh rechargeable Lithium ion battery with up to 48 hours of normal use while the latter also comes with a 210mAh battery which is expected to make the device last for 3-4 days of typical usage.
The band works with the Health app launched by Microsoft and the Gear Fit comes with Gear Fit Manager app to manage apps and monitor your fitness data and also control your media on the phone, from the Gear Fit. Both the devices support Bluetooth 4.0. One of the biggest difference between the two fitness tracking devices is that the Microsoft Band is compatible with Windows Phone 8.1 update 3, iOS 7.1 and 8, Android 4.3 or later while the Samsung Gear Fit only works with selected Galaxy devices.