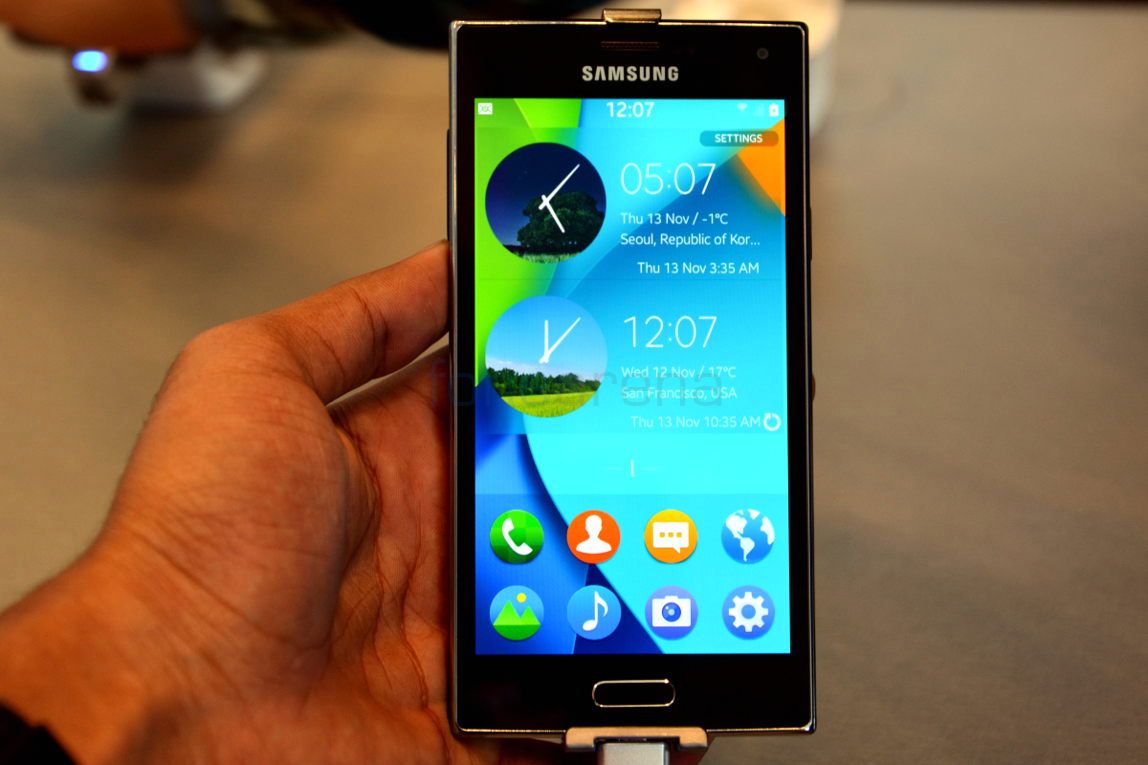 Samsung unveiled the Samsung Z (SM-Z910F), its first Tizen-powered smartphone back in June. We got to check it out at the Samsung Developer Conference 2014 in San Francisco. Here is the hands-on and the hardware walk-through gallery.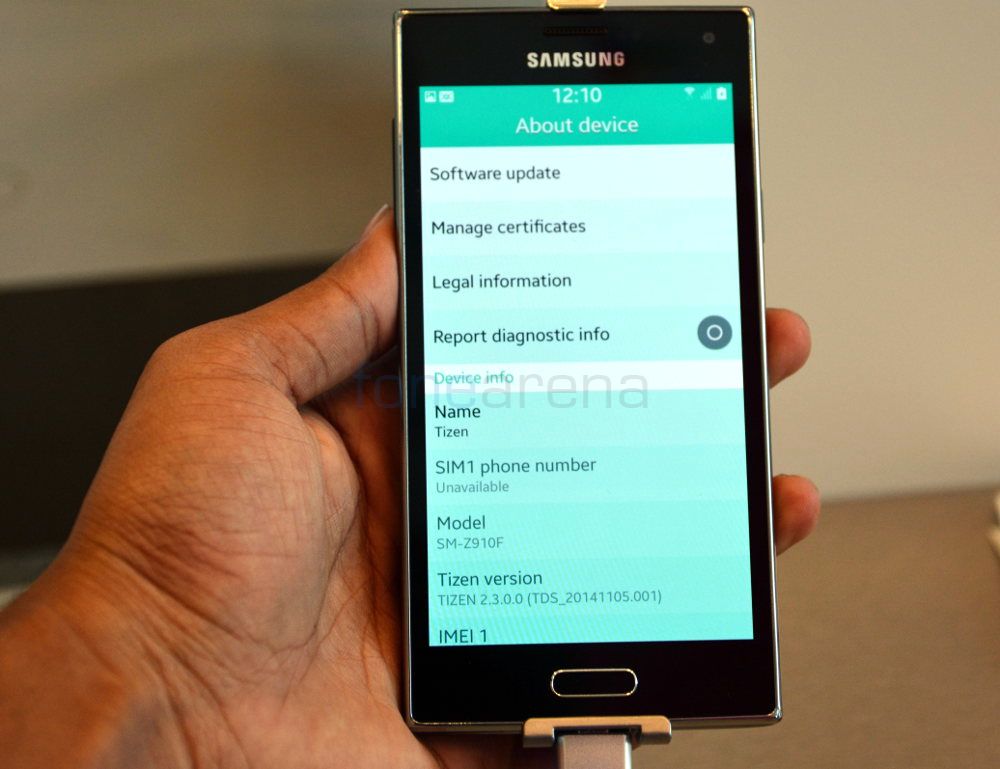 The Samsung Z has a 4.8-inch (1280 x 720 pixels) HD Super AMOLED display. When it was showcased at the Tizen Developer Conference in San Francisco in June,  it was running on Tizen OS 2.2, but now it runs on the new Tizen OS 2.3 with new user interface.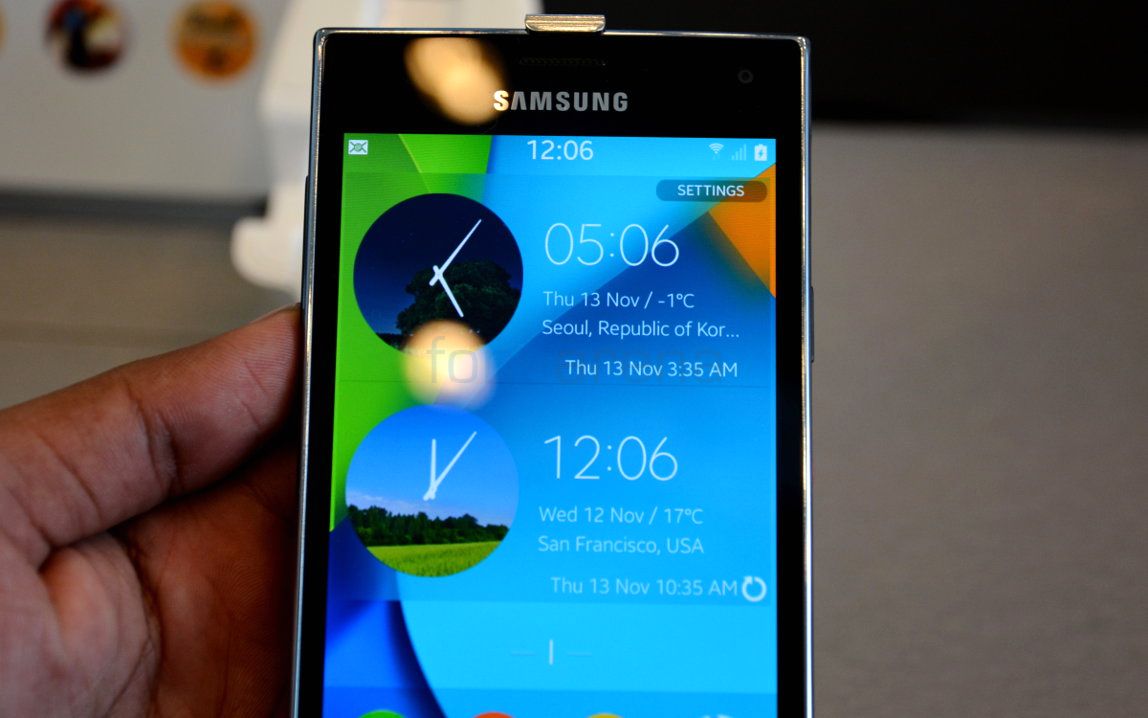 It has a 2.1-megapixel front-facing camera. It is powered by a 2.3 GHz quad-core processor and has 2GB of RAM.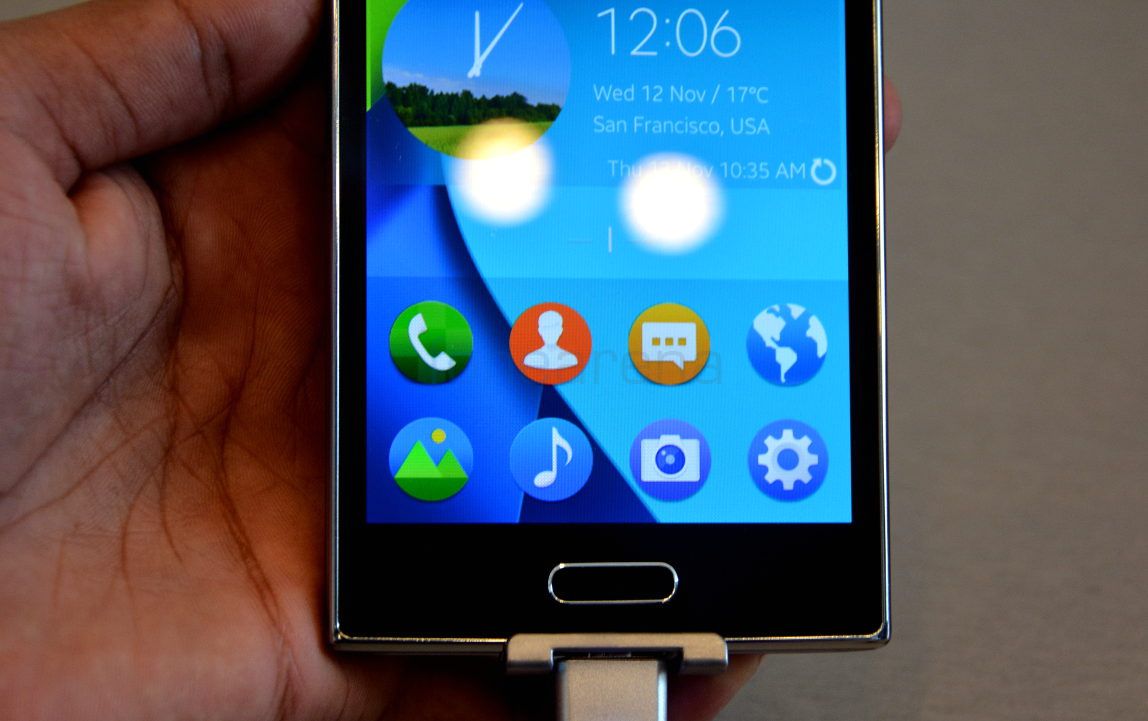 It has Samsung's signature home button below the display, which has built-in fingerprint sensor. There are capacitive touch buttons on either sides of the home button.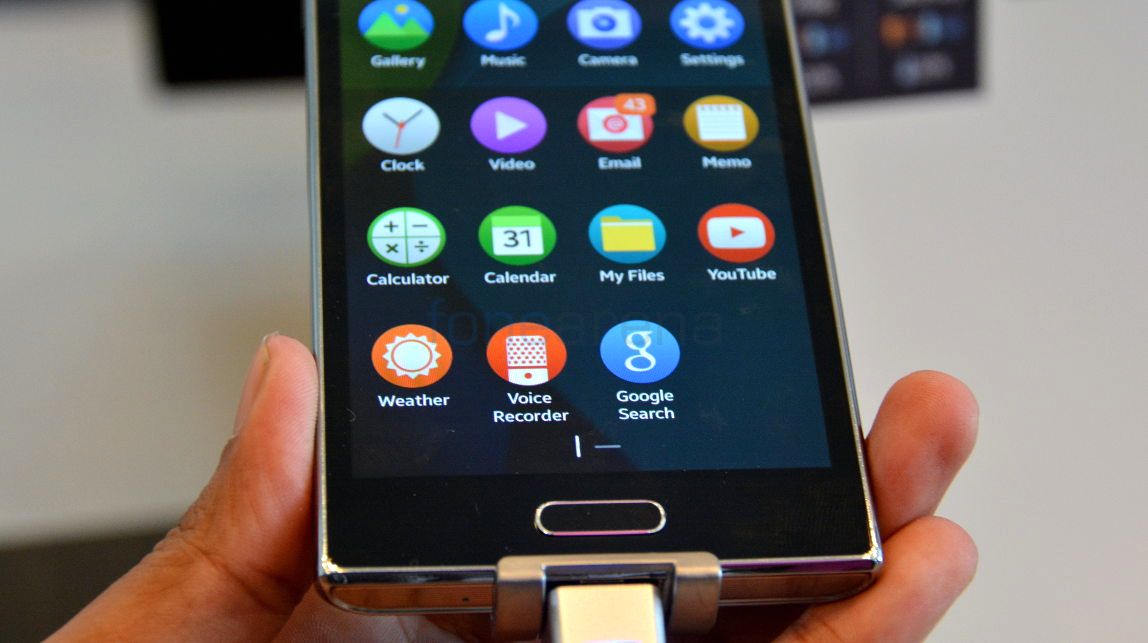 The smartphone has chrome finish on the sides. There is a micro USB slot along with a primary microphone on the bottom.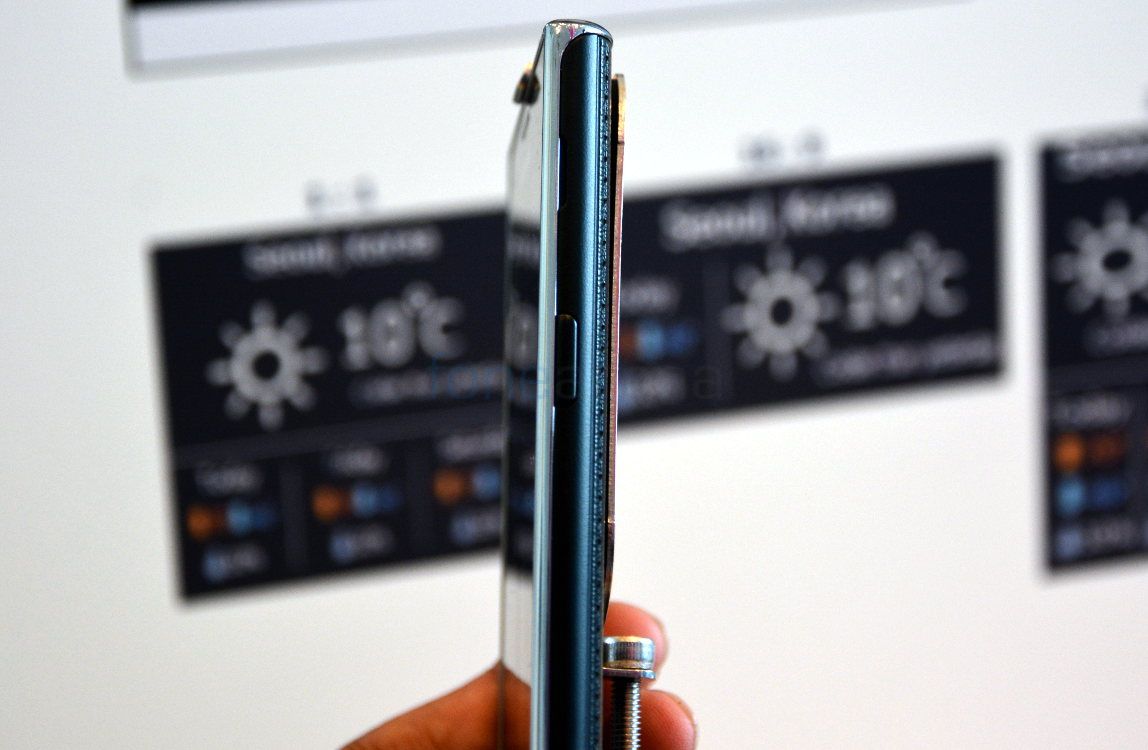 The power button is present on the right side.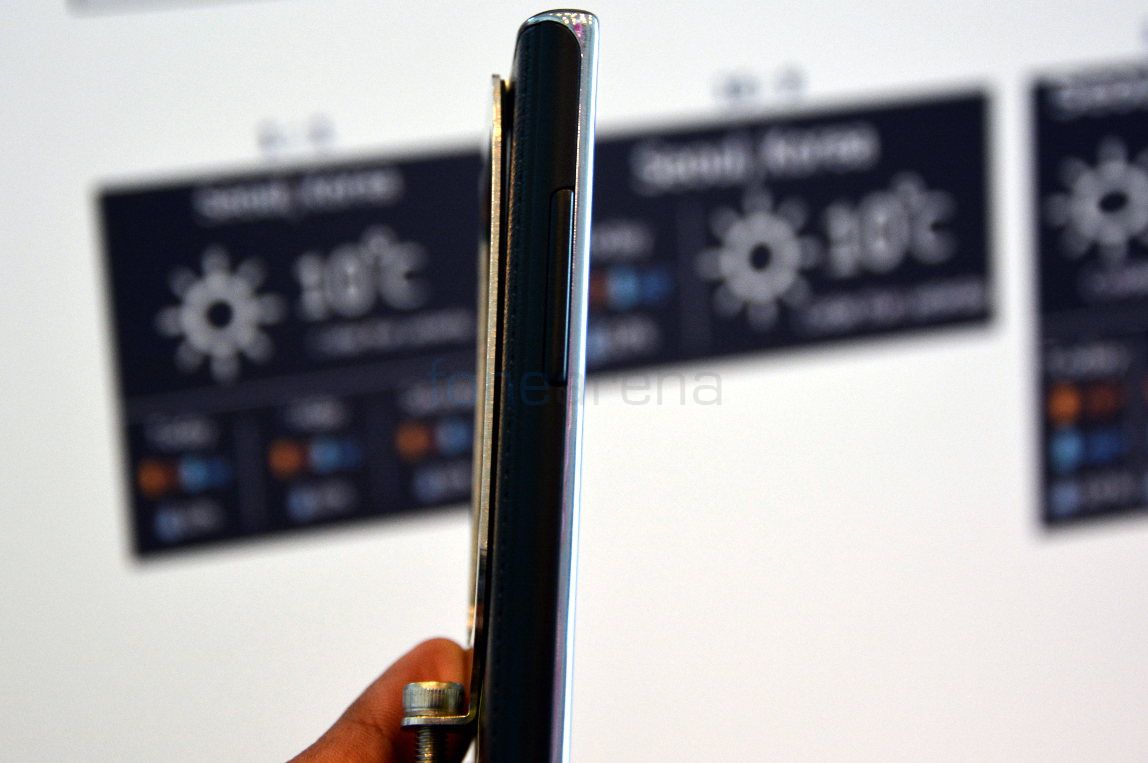 The volume rockers are present on the left.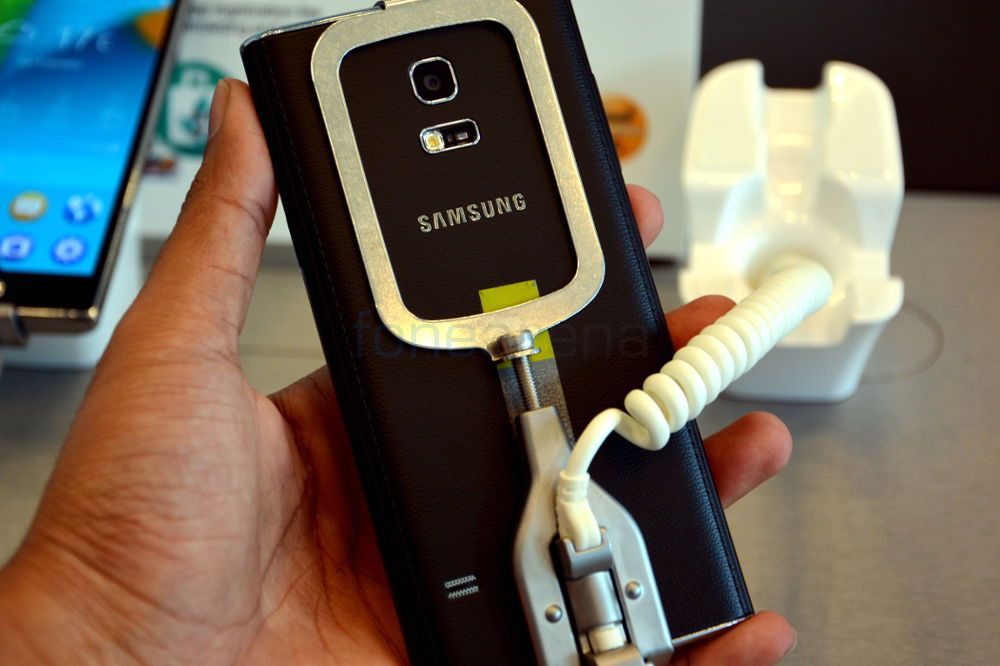 The back cover has leather-like finish. It comes in Black and Gold color variants. Under the back cover there is a 2600 mAh battery, SIM card and the microSD card slots.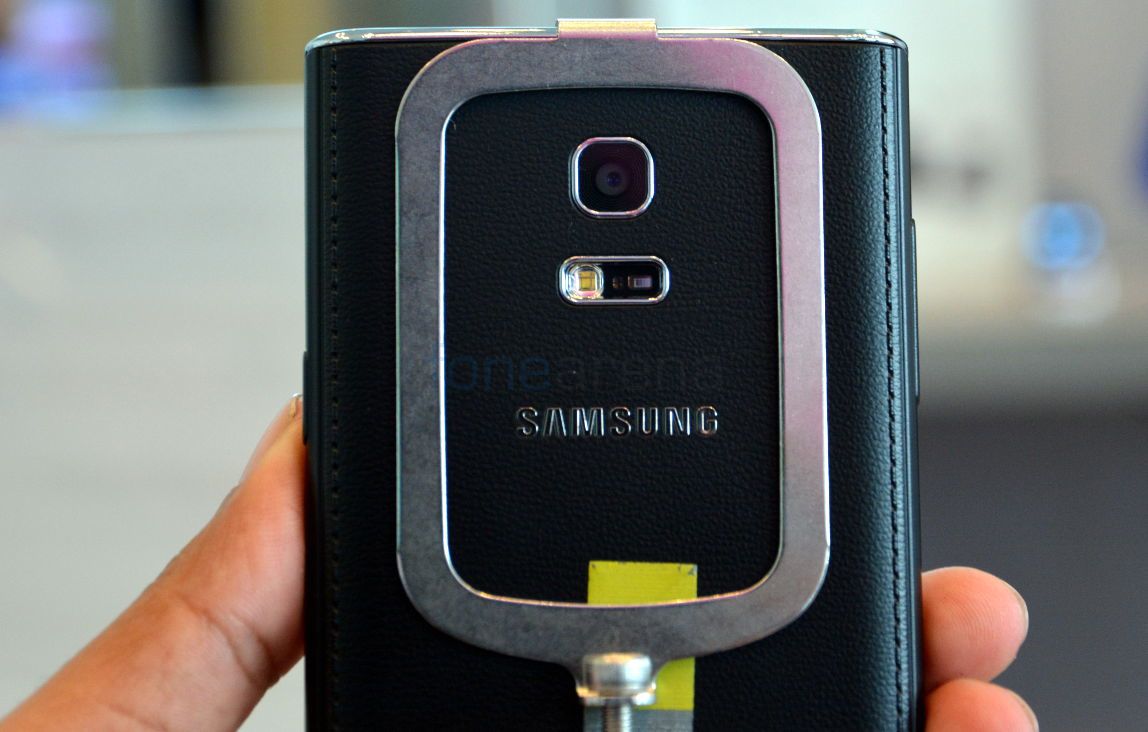 It has a 8-megapixel rear camera with single LED flash. The heart rate sensor is present next to the flash.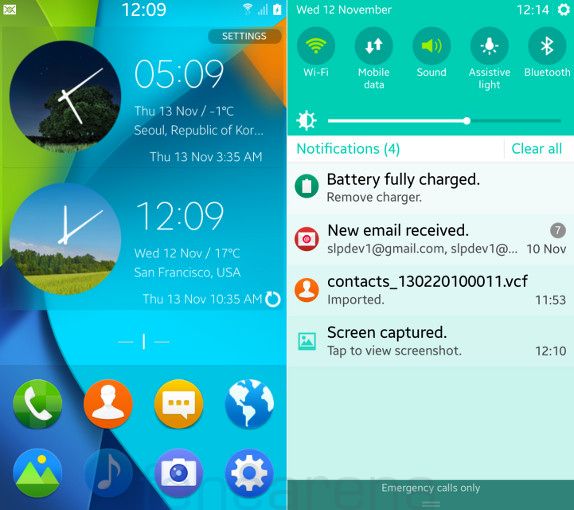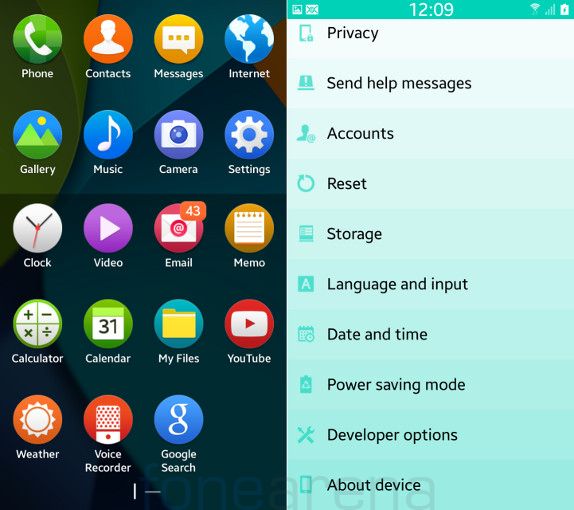 As you can see from these screenshots, the user interface in the Tizen 2.3 looks much better than the Tizen 2.2. Samsung released the Tizen 2.3 SDK for developers recently. Samsung was supposed to launch the smartphone in Russia in Q3 2014, but has been delayed.
Srivatsan contributed to this report