Samsung Electronics is filing a countersuit against Nvidia, after the latter alleged Samsung of infringing upon GPU technology in September. Now, the South Korean tech giant is accusing Nvidia of misleading consumers by revealing false benchmark test results for its Shield Tablet in comparison with the Samsung Galaxy Note 4.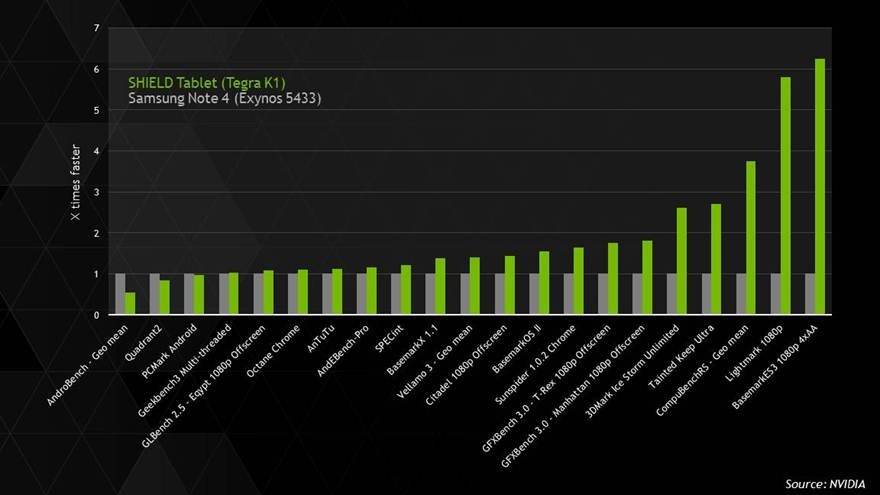 Nvidia had sued Qualcomm and Samsung claiming that they had used its patented technologies without license in Samsung's mobile devices, including the recently launched Galaxy Note 4 and Galaxy Note Edge. The latest counter suit now comes from Samsung as it is seeking damages for deliberate infringement of several technical patents, including a few that govern the way semiconductors buffer and use data.
Samsung said in its counter suit that Nvidia's claims that its Shield Tablet computer houses "the world's fastest mobile processor" — Nvidia's Tegra K1 chip — "is a false and misleading statement" and that its own Exynos processor is faster on several benchmarks. In a response to Samsung's accusations, Nvidia has posted a clarification explaining they ran the benchmarks on the out-of-the-box units of the Galaxy Note 4 and the Shield tablet.