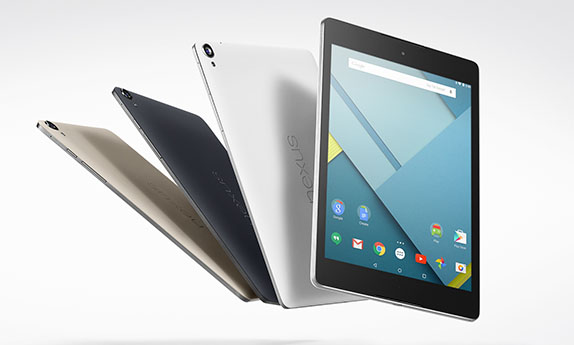 Looks like Google is finally going head-on with Apple in the tablet space, with the just announced Nexus 9 in partnership with HTC. The Nexus 9 comes with a 4:3 aspect ratio screen, unlike all the previous Nexus tablets and hence becomes a legitimate competitor to the iPad mini. Designed in collaboration with HTC, the Nexus 9 features a soft touch back and a metallic frame, lending a premium look and feel for the device. The 8.9″ 2048×1536 screen is supported by the 64-bit Tegra K1 Processor that accompanies the monstrous Kepler GPU. This combination reminds us of the recently launched Xiaomi MiPad that has a similar screen aspect ratio and specifications.
Google is also positioning the Nexus 9 as a productivity device, with an optional keyboard folio case that magnetically attaches to the tablet. On the surface[;-)], it looks like a neat addition, but only Apple has made money on the productivity side so far through, you know, iPads at work and small tablets have been traditionally entertainment-only.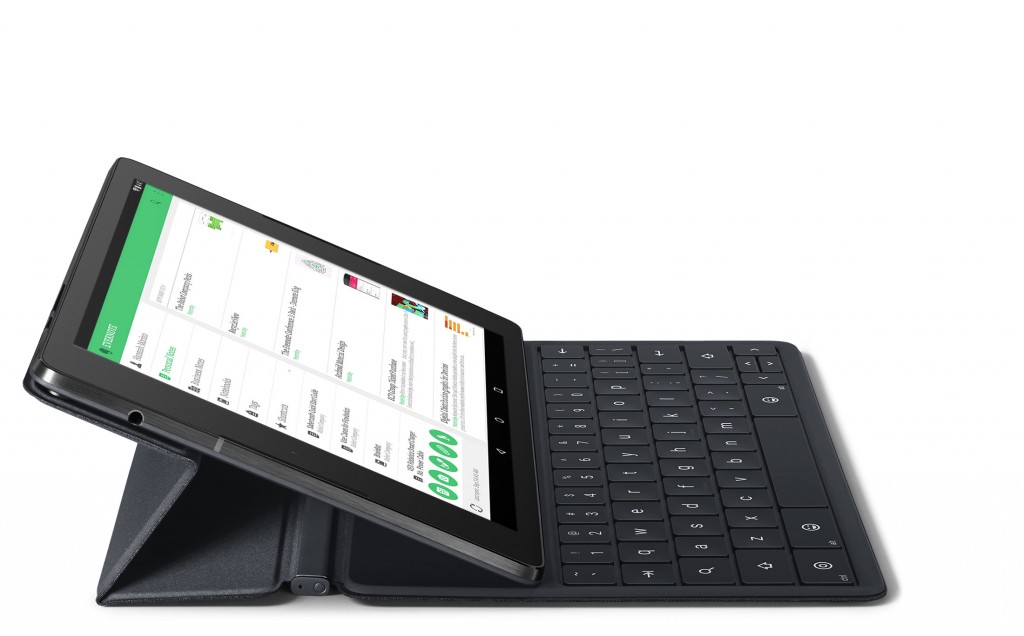 But the primary appeal here is that the device is easy to carry and is also big enough for work. "Work or play" is a common theme if you skim through Google's words on the new kind of Nexus, because the ones earlier had largely a "Play" focus to them.
Complete Specifications of the Nexus 9:
8.9″ 2048×1536 IPS LCD display with Gorilla Glass 3 and Double Tap to Wake, 4:3 aspect ratio
7.95mm thin
Nvidia Tegra K1 64-bit processor with Kepler GPU
2 GB of RAM, 16/32 GB of storage
8 MP rear/ 1.6 MP Front
Dual Front facing speakers with BoomSound
LTE connectivity
6700 mAH battery
Android 5.0 Lollipop
Some of the hardware highlights include the presence of dual front facing speakers with HTC BoomSound, the Tegra K1 chipset with the insanely powerful Kepler GPU and LTE connectivity, which are all great additions to the tablet. Android L, revealed as Lollipop today, will be the out-of-the-box experience for all the new Nexus devices. Material design is said to be flexible across all the Android devices, starting with L, so it'd be interesting to see how this turns out. Pre-orders start on the 17th, with the pricing set at 399$ for the base model – 16 GB, WiFi-only. The Nexus 9 will be available in the US starting November 3rd, no word on India availability yet, stay tuned for that!