Google has officially taken wraps off its next version of Android that will be called as Lollipop. The version 5.0 that was previewed as Android L at I/O conference this June has been announced by Sundar Pichai, Google's senior vice president of Android and Chrome, in a company blog post.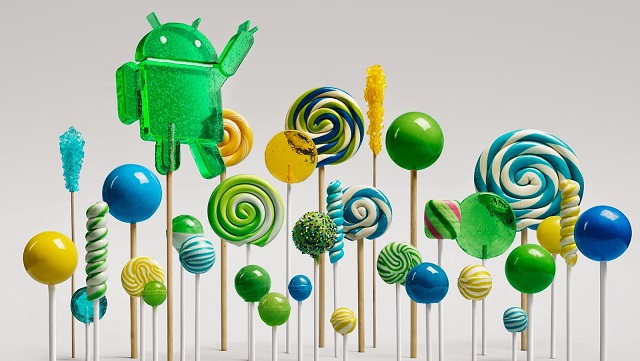 Google also announced its flagship smartphone Nexus 6 and tablet Nexus 9 along with the Nexus Player today. All the three devices will be the first one to run on the latest Android 5.0 Lollipop.  Also, it will be available on the Nexus 4, Nexus 5, Nexus 7, Nexus 10, and Google Play Edition devices in the coming weeks.
As previewed earlier, Material Design is the main feature of Android 5.0. It comes with major visual enhancements and revamps in user interface. Google says that "content responds to your touch, or even your voice, in more intuitive ways, and transitions between tasks are more fluid".
The latest version of Android also brings new colors, icons and animations that enhances navigation and makes it more intuitive. Andorid 5.0 gives user more control over notifications by allowing them to limit them in certain instances. One of the important feature of the Lollipop is that it gets a new battery saver feature that extends the life of your device by up to 90 minutes.
httpv://www.youtube.com/watch?v=TRmgMe2STL0
Android 5.0 includes a Smart Lock feature that enables users designate trusted devices like a Bluetooth earpiece or a smartwatch in order to keep their phone unlocked when it present. Finally, the new Android OS brings over 5,000 new APIs for developers. Google says that things such as songs, photos, apps, and recent searches can be seamlessly synced across various Android devices.
Google is continuing its new tagline for Android that says "Be together. Not the same."