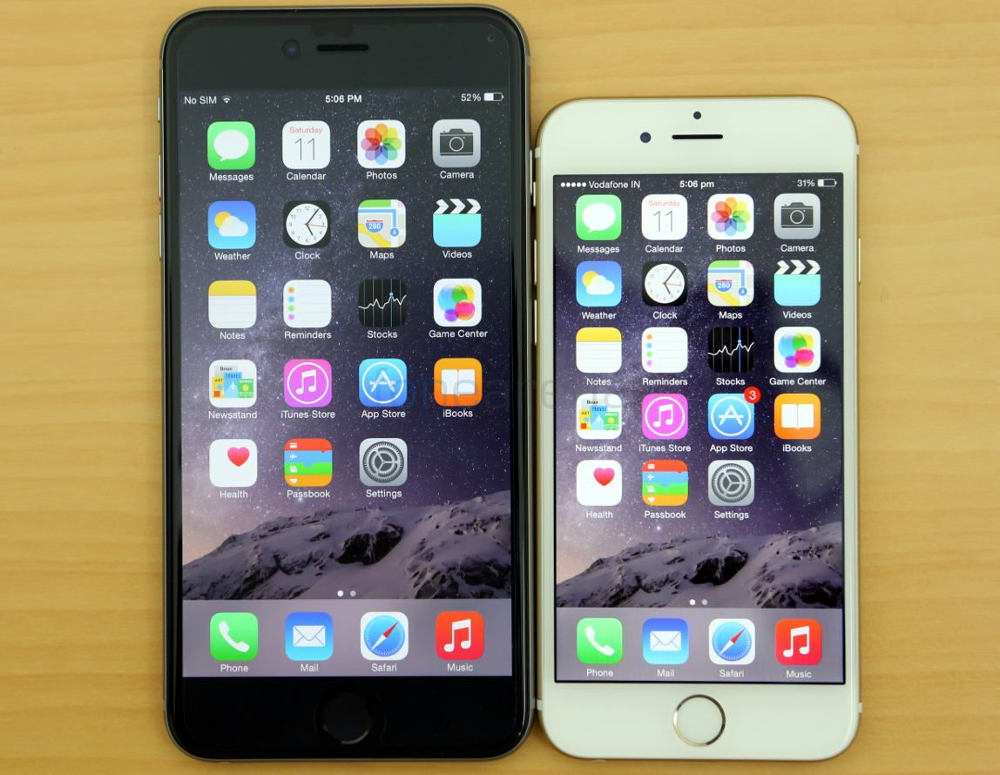 Apple unleashed the iPhone 6 and iPhone 6 Plus last month. We have already seen unboxing and photo gallery of the iPhone 6 and iPhone 6 Plus. Now lets compare the hardware of these two phones in this photo gallery.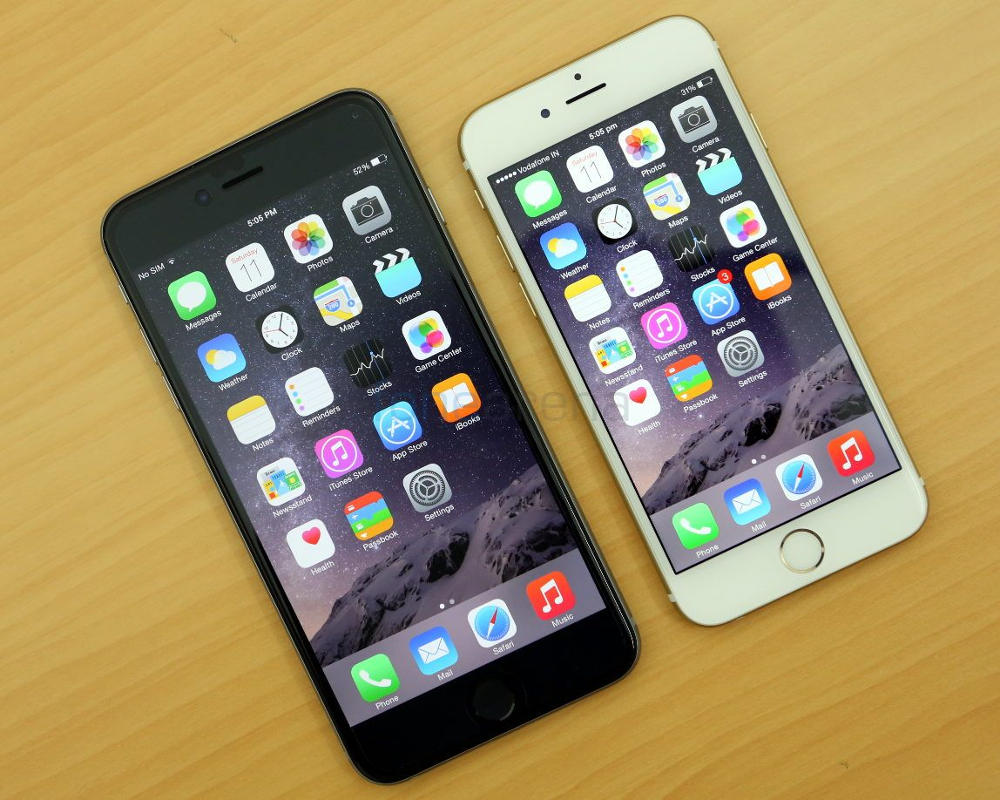 The iPhone 6 Plus sports a 5.5 inch Retina HD display screen (1920  x 1080 pixels) while the iPhone 6 has a 4.7 inch (1134 x 750 pixels). Both the devices run on Apple's A8 processor.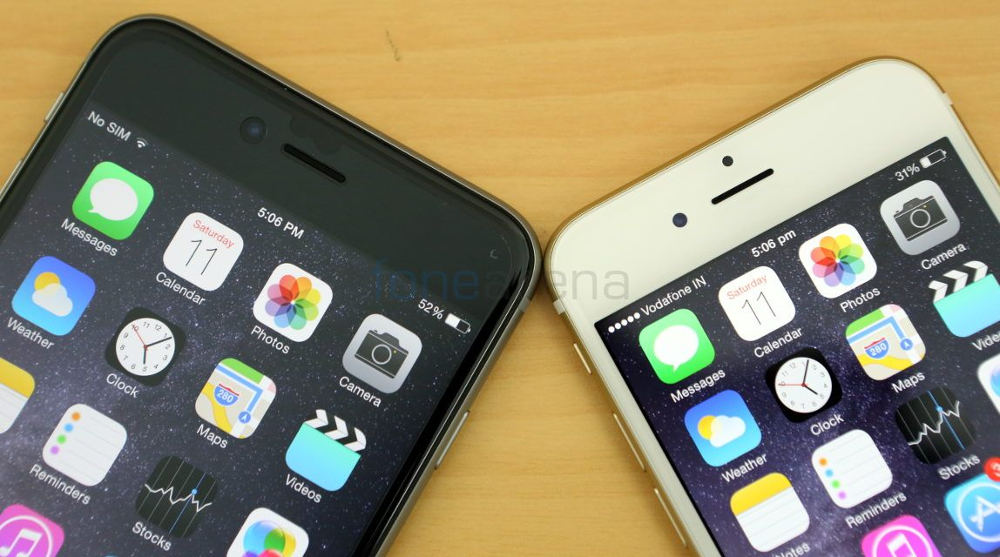 Both the devices have a 1.2MP front facing FaceTime camera with with 720p HD video recording.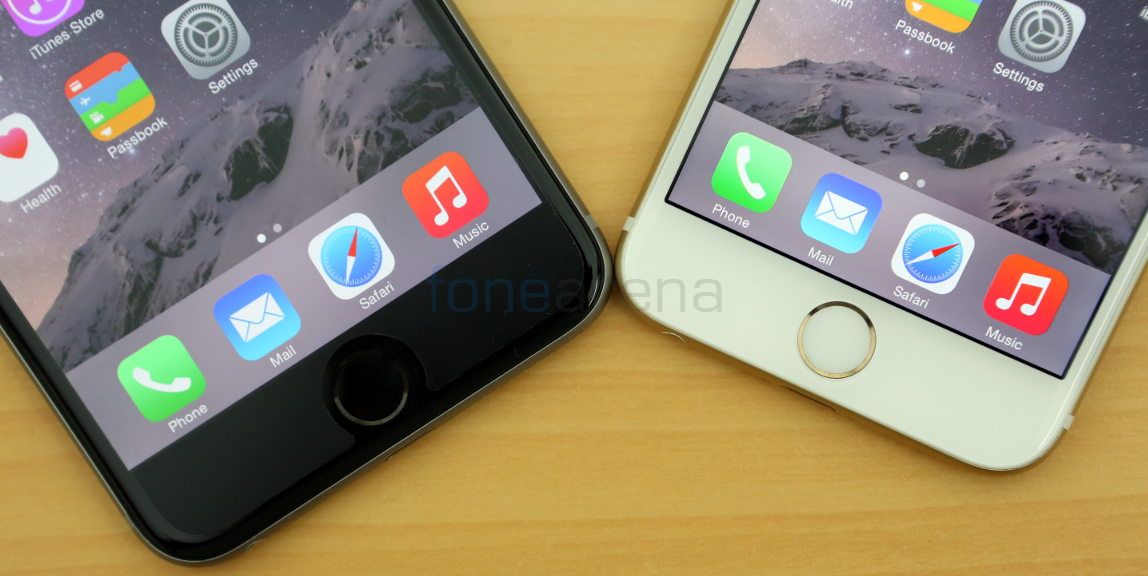 The physical home button is also present on both the devices with Touch ID fingerprint sensor.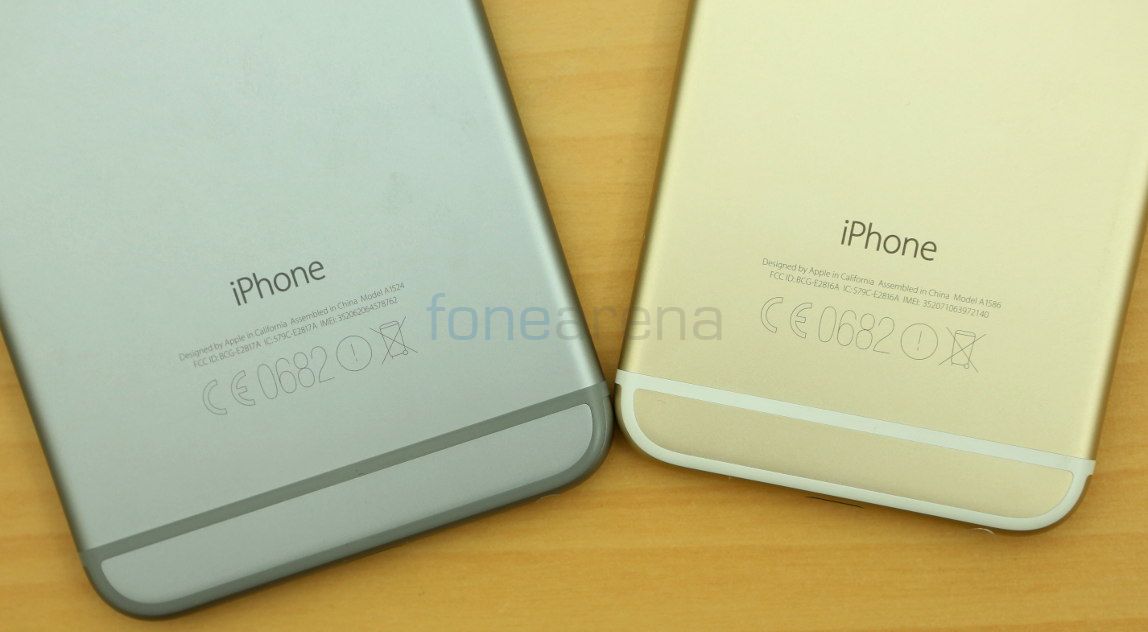 Both the phones have stripes running from top and bottom for antennas. The battery on the iPhone 6 Plus offers 24 hours of 3G talk time and up to 384 hours of standby. While the one on iPhone 6 offers 14 hours of 3G talk time, up to 250 hours of standby and up to 50 hours of music playback.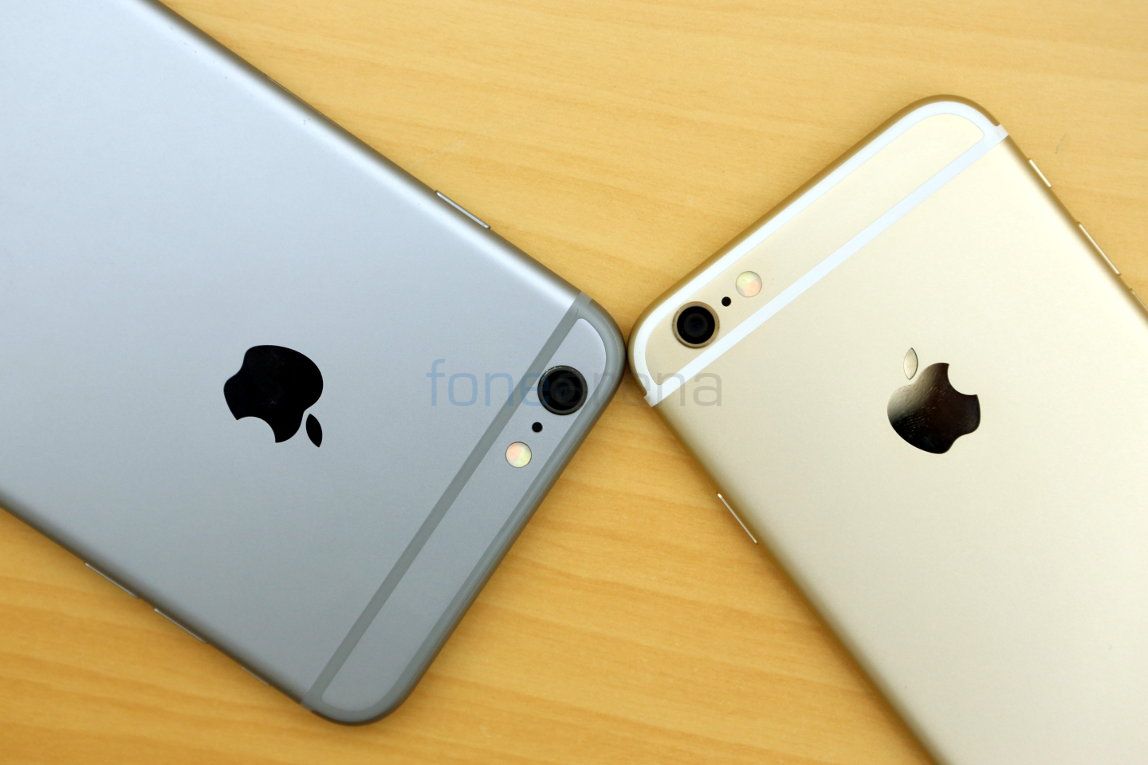 Both the devices sport 8MP rear iSight camera that can shoot Slo-Mo videos at 120 fps or 240fps. However, the iPhone 6 Plus comes with OIS that is absent on the iPhone 6.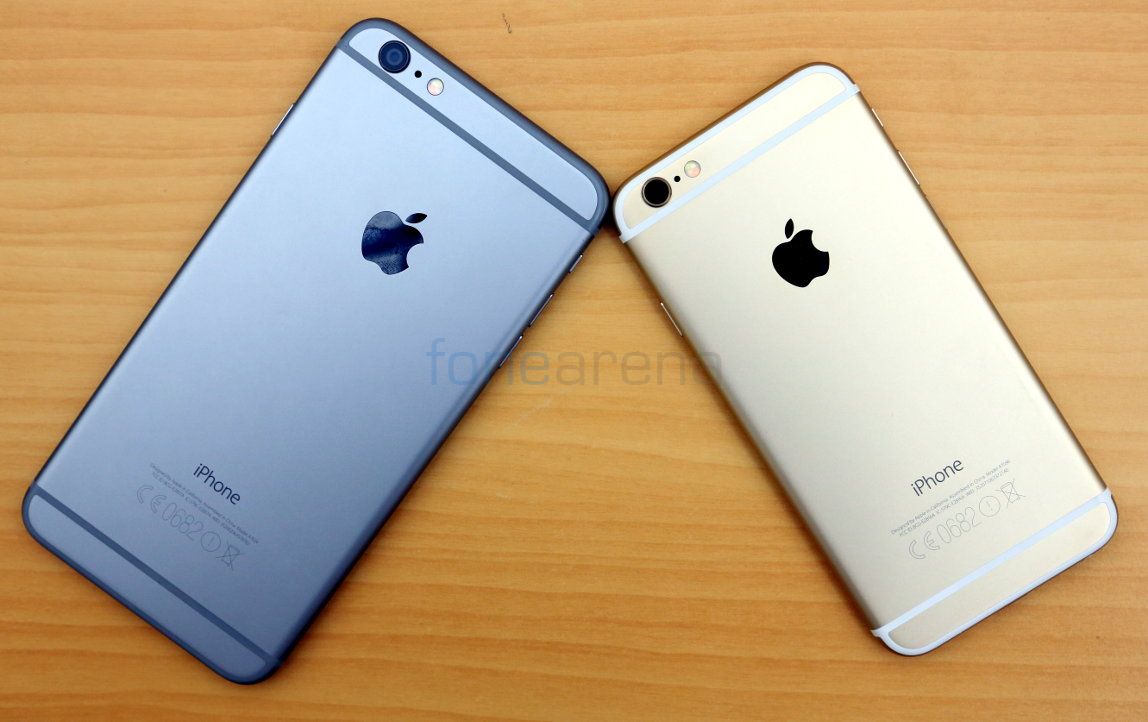 Both the phones have a aluminium unibody design  and have curved edges.  The Apple logo is situated at the middle of the phones.

The volume rockers and the rotation lock switch are placed on the left side of these smartphones.

The power button and the SIM card slot are at the right side.

The 3.5mm audio jack and the Apple's proprietary lightning connector along with the loudspeakers are situated at the bottom. The iPhone 6 Plus is 7.1mm thick while the iPhone 6 is 7mm thick.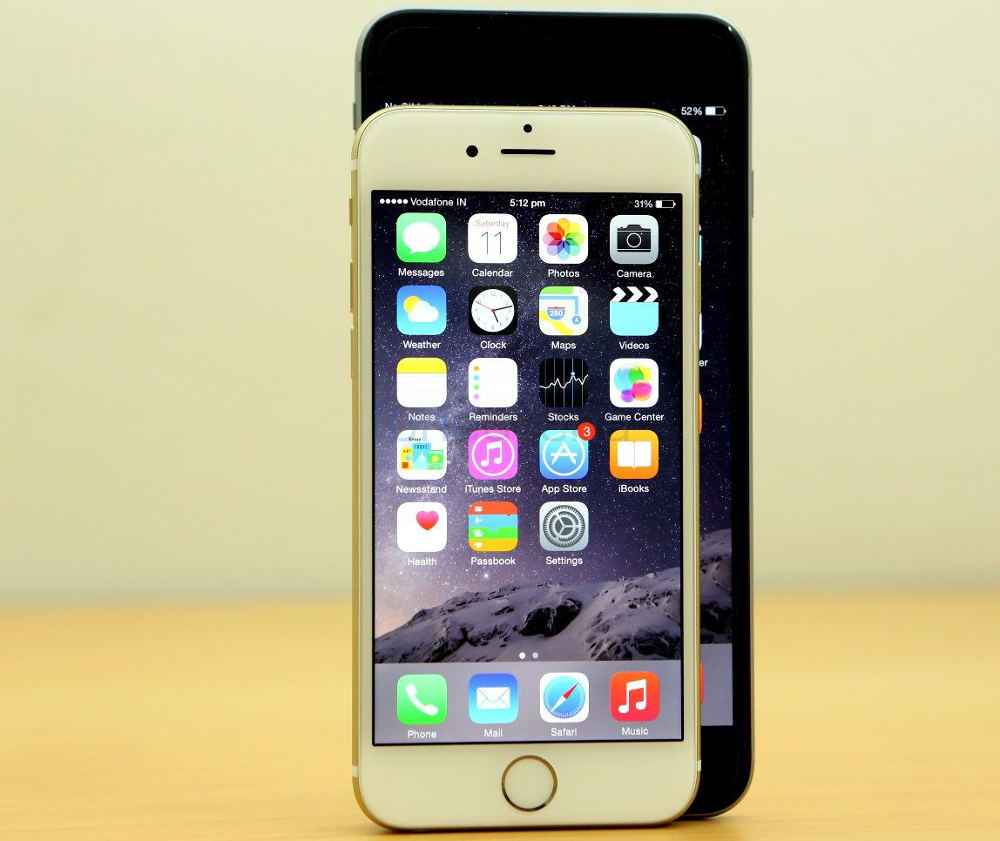 Both the iPhone 6 Plus and iPhone 6 are available in Silver, Gold, Space Gray colors and in 16GB, 64GB and 128GB variants.