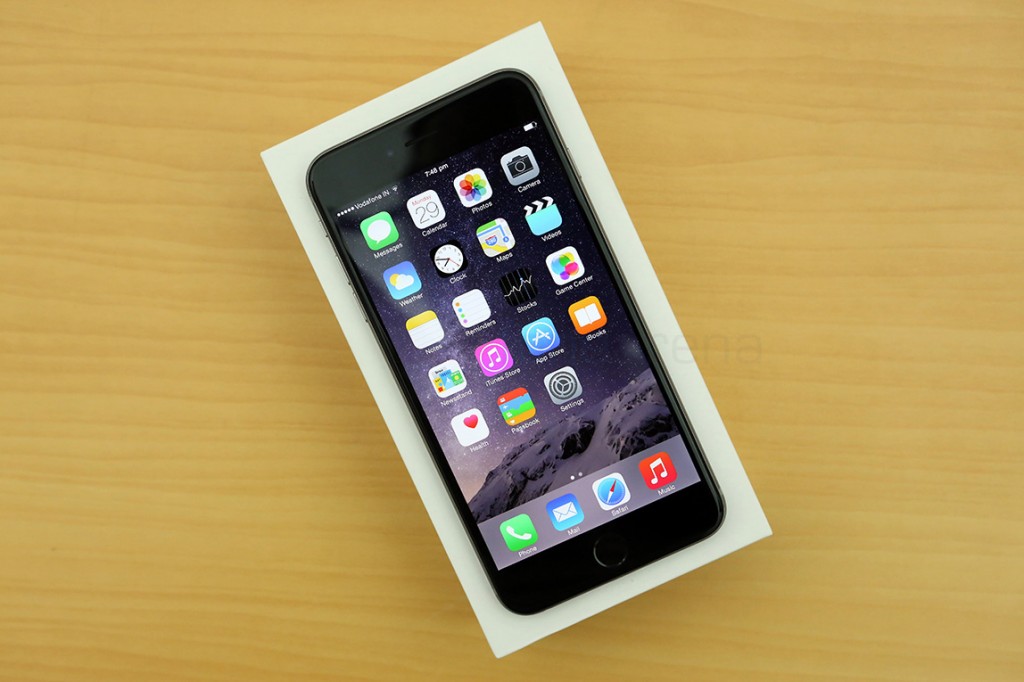 The leaks were prophetic, indeed. While most of us were dismissive of a phablet-sized iPhone, Apple proved us wrong by announcing one, the iPhone 6 Plus, along with the iPhone 6, the comparatively moderately sized flagship. This is clear admission to the fact that there is market demand for such devices and surely, a lot of people, including us, here at Fonearena, like large screens. But there are other subtle differences between the 6 and the 6 Plus like the addition of optical image stabilization to the camera and naturally, a bigger battery occupying the larger chassis. Being the first phablet from Cupertino, we were really excited to check it out, so we shot an unboxing video, check past the break for our first impressions –
httpv://www.youtube.com/watch?v=uIEDR4RCgho
The usual box contents –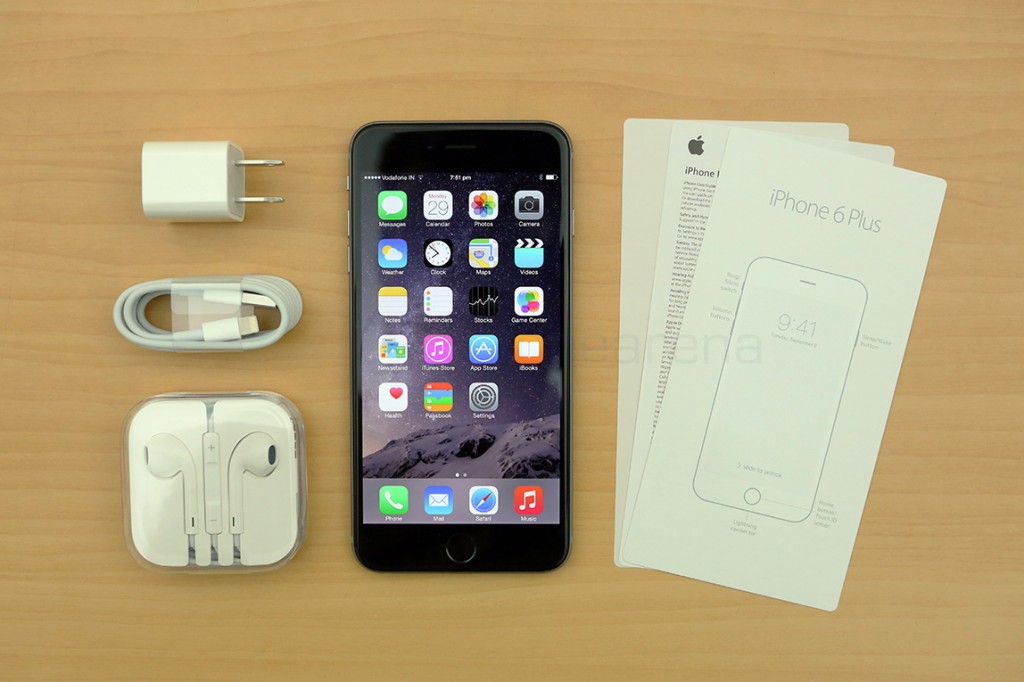 Notably missing is the SIM card ejector tool, as this is a T-Mobile US variant. But we checked if it works with Indian carriers –
httpv://www.youtube.com/watch?v=Q56k6y3swDU
It just works. Now on to the phone –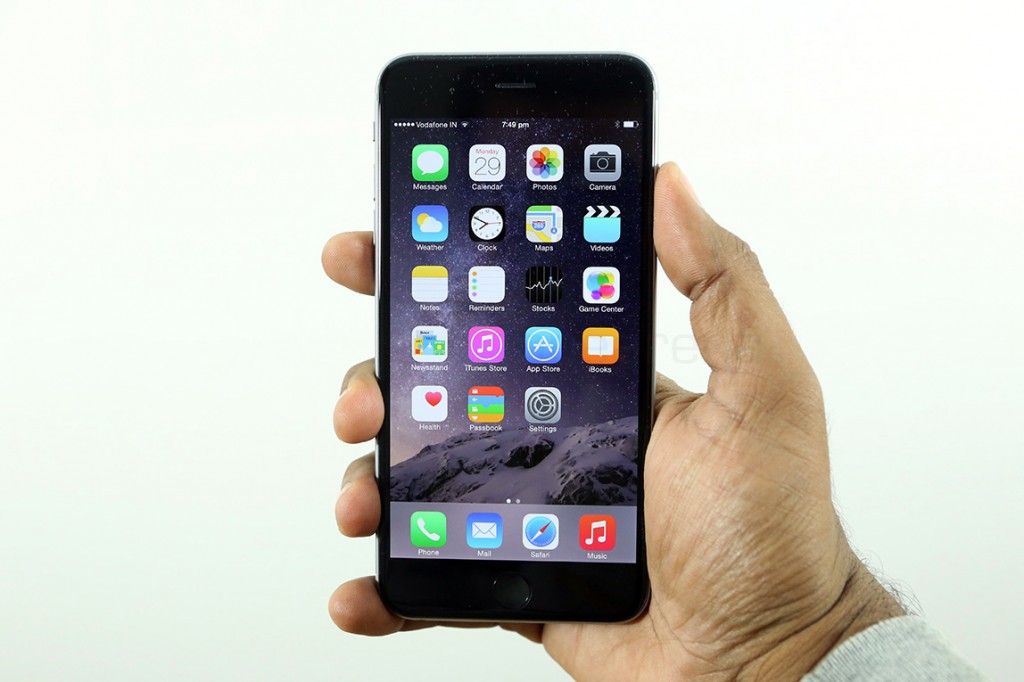 The 6 Plus not only has a large screen, it is truly big. You'd need gigantic hands to comfortably use the iPhone 6 Plus, which automatically pushes it into a niche section of the market, but for people who are already used to phablets, the device won't pose much of an issue. But just like the iPhone 6, the build materials mandate the use of a protective cover because you'll definitely lose grip, and the phone is big enough to lose balance easily. I found the 6 plus really easy to handle though, mainly because I have been used to massive phones like the Oppo N1 and even the Galaxy Mega 6.3. I could easily reach the notification drawer and swipe around in the large gorgeous screen without much effort. And yes, the display is downright gorgeous. The blacks are ink-y, colours are almost spot on and the viewing angles are sublime. Best Retina display ever.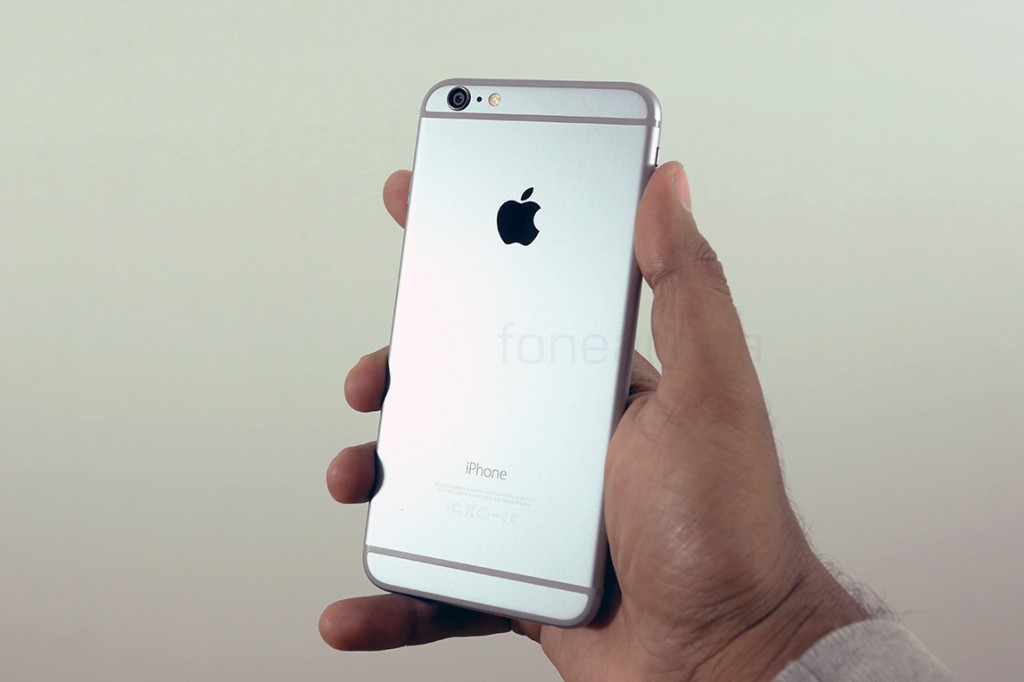 I also like the plastic bands here much better than the ones of the gold variants, but again, in the photo, you can see how big the iPhone 6 plus really is. The space gray version, paired with black at the front, makes it seamless, in terms of design, with the 2.25D curved glass adding an element of cohesion. There was no top-heavy imbalance that many reported, and sure enough, we didn't dare and try to bend the phone. If it naturally bends in our pockets, we will let you know, but we think it's a minor issue being overblown by our friends in the media. The 6 Plus is truly a phablet, how much ever bad that sounds, and it has the potential to cannibalize iPad mini sales. People have already started updating apps to support the large screen and its resolution and we expect developers to make good use of this form factor, which is rapidly becoming the standard for a flagship.
We'll be letting you know more soon, in our full review, but if you are keen on the software part, read our iOS 8 review, which will factor in to the experience later. Have any questions? Let us know in the comments section below.