Another day another Motorola Shamu aka Nexus 6 leak. This time the smartphone is leaked in an image that shows "About phone" screen on the device.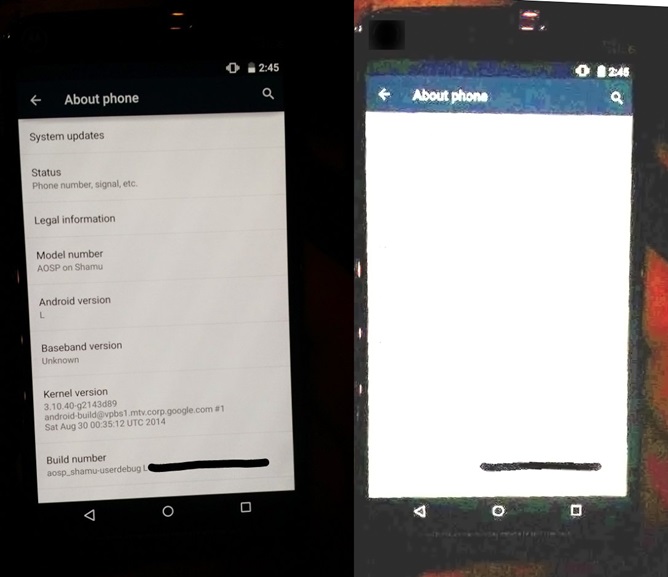 The leaked photo has appeared in Droid Life comments and shows the front side of the phone for the first time. Last week, the Motorola Shamu had leaked in a photo that showed the backside of the phone. It was placed along with the LG G3 to compare its length and design. In addition, the recent leak shows that the Shamu is running an AOSP version of Android L.
Motorola Shamu is touted to boast of a similar design as the new Moto X however, it will be larger in size with a 5.9 inch screen. Though the latest leaked image is blur, we can see that the device has rounded edges. Previous leaks and reports has stated that the Motorola Shamu will have 5.9 inch screen with resolution of 2560 x 1440 and a 2.6GHz quad-core Snapdragon 805 processor, 3GB of RAM, 32GB of internal storage. It will likely feature a 12-megapixel rear-facing camera, a 2-megapixel front-facing shooter and 3200mAh battery.
Google is expected to unveil the new Nexus device towards the end of next month.