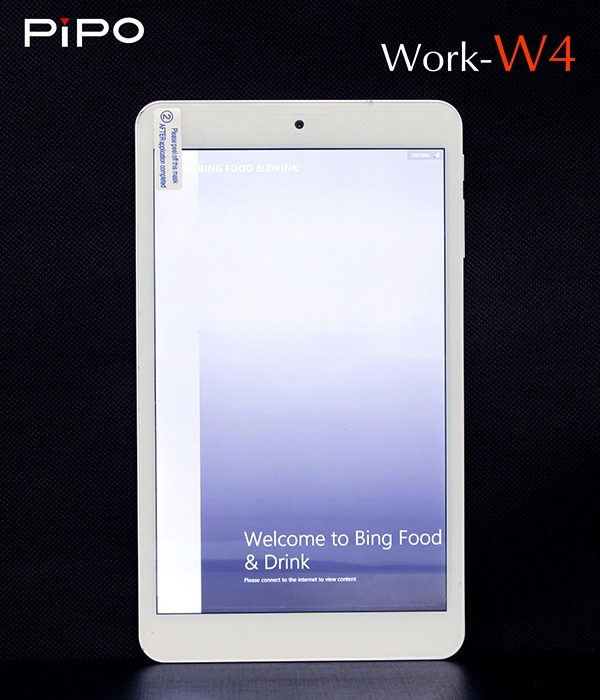 Manufacturers worldwide have been striving to push VFM to its extreme, but few have been as successful as those from China. If you've been following the tech scene in China, you'd know about this wily maker that makes tablets and calls itself Pipo.
That very maker has launched a device called the Work W4. It comes with a decent specs set, that includes an 8-inch display of 1280 x 800 pixels, 1GB RAM, a quad-core Intel processor and 16GB of on-board storage. That might not make for the most powerful tablet on the planet, but the fact that the Work W4 comes with a meagre 499 Yuan — US$499 — price tag says a lot.
It's a very, very affordable tablet that surprisingly doesn't run Android. Instead, it does a better job at hardware integration with the Windows operating system.
The device is a China-only as you would expect, but given the rising popularity of devices like this one, you can expect resellers in the country to start shipping the Work W4 at 20-30% more with worldwide shipping.
It is worth noting that a device like this is possible only because of Microsoft's relax rules on Windows copy licensing, which now allows makers producing devices with screen sizes under 9 inches to obtain a Windows licence free of cost.