New photo of the Moto G successor has leaked just days away from official launch this week. This time the leak shows the phone is a box at Flipkart's warehouse. The image was posted by a Google+ user.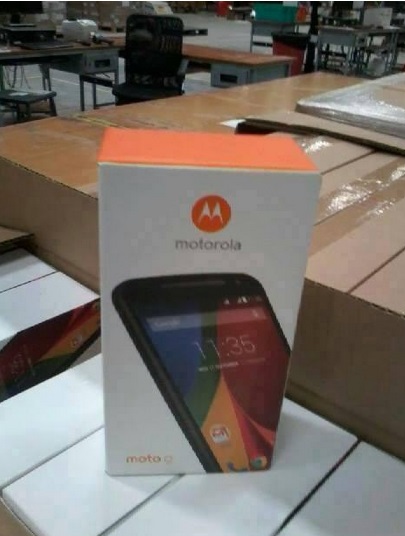 The box boasts of the name Moto G indicating that Motorola might not change the name of the phone at all. Until now the Moto G successor was touted as Moto G 2 but if we are to believe this photos it looks like the phone will bear the same name. This might mean that Motorola is upgrading the specs of the phone but sticking to the original name.
Motorola has also scheduled an event in India on September 5th where it is expected to announce the new products. The Moto G successor is expected to have 5 inch screen and 8MP camera. It will be powered by a 1.2GHz quad-core processor with 1GB RAM, 16GB storage and run on latest Android KitKat. Last week, photos of the phone were also leaked that seconded the 5 inch screen.
Motorola announced last month that last stock of the Moto G is on sale on Flipakrt. We will have to wait and see if Motorola will stick with the original name for the Moto G successor or change it to something else.