Samsung is collaborating with Swarovski to add some glitterati for its latest smartwatch the Gear S. The duo has released Samsung Gear S Strap from their 'Swarovski for Samsung' collection.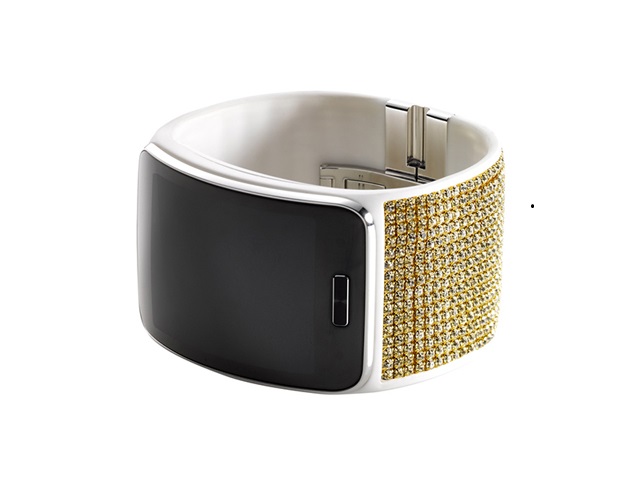 The Gear S Strap adorns Swarovski cut crystals that are made from company's newly launched Crystal Fine Mesh. This product integrates the crystals directly into the Strap's metal mesh.
​"One of the key aspects in wearable devices is providing diverse options for consumers to freely express their own taste and style. Our ongoing collaboration with Swarovski as demonstrated in the new Gear S Strap, allows us to stay ahead of trends and on the cutting-edge of design and style."

said Younghee Lee, Executive Vice President of Global Marketing, IT & Mobile Division at Samsung.
This is not the first time Samsung has teamed up with Swarovski for such accessories. Earlier in February this year the duo launched limited edition Galaxy Note 3 Crystal covers. Also, they rolled out Galaxy S5 cases and accessories for Gear Fit in May.  ​The Swarovski Gear S Strap will be available on the Samsung online store and at experience stores starting in October. In addition, the "Swarovski for Samsung" collection will further expand with back covers for Samsung's next flagship device.
Hence, we can expect that Samsung Galaxy Note 4 will also get the Swarovski based cases and accessories.