Microsoft has updated OneNote for Android with several updates and a revamped UI. For starters, the app gets support for Android tablets with bunch of other additional features.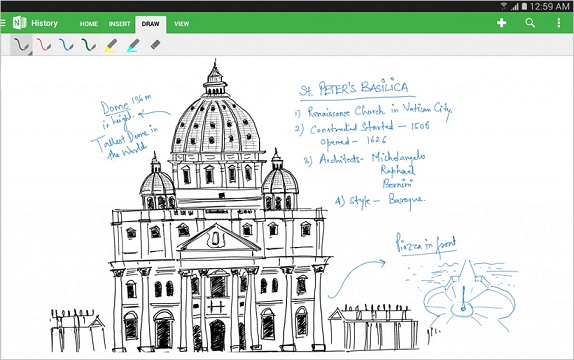 The latest update gets handwriting support which allows users to take down handwritten notes, draw using stylus and finger on their Android tablet.  Notes are automatically synced across devices thereby helping you access them easily and stay organized. In addition, the app also gets new formatting options, such as font size, typeface, and tags.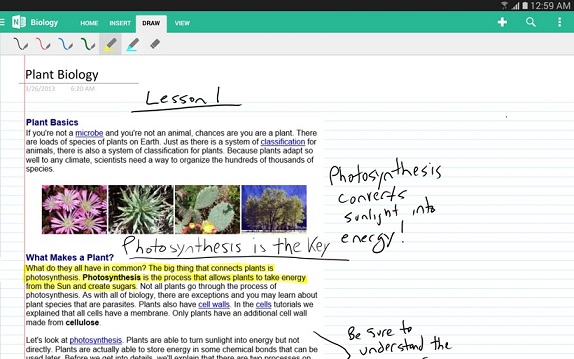 Moreover, users can spruce up their notes by changing the pen color and thickness. In order to customize a pen, tap on the selected pen or tap and hold on an unselected pen. The update further adds customization of pages with color, visual appeal, grid lines and more. Overhauled UI makes it easy for a user to move between notebooks, sections, and pages with a single swipe.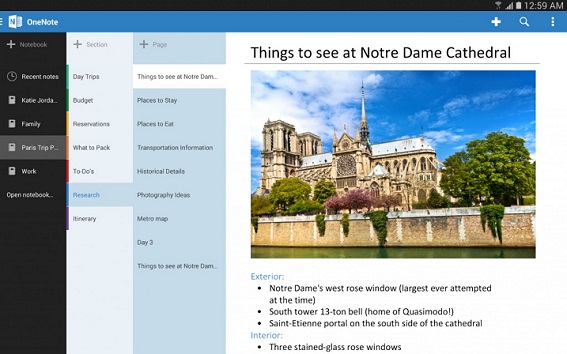 Microsoft has also updated its OneNote for Windows Store  app with ink-highlighter functionality, support for printing and the ability to insert files and PDFs. Users of Livescribe pens can also now set up their notebooks to automatically upload their content to OneNote as well. httpv://www.youtube.com/watch?v=dEofqMkMmQY The new OneNote application is available for download for free from the Google Play store. It requires Google's Android 4.1 operating system or higher. via:OneNote Blog