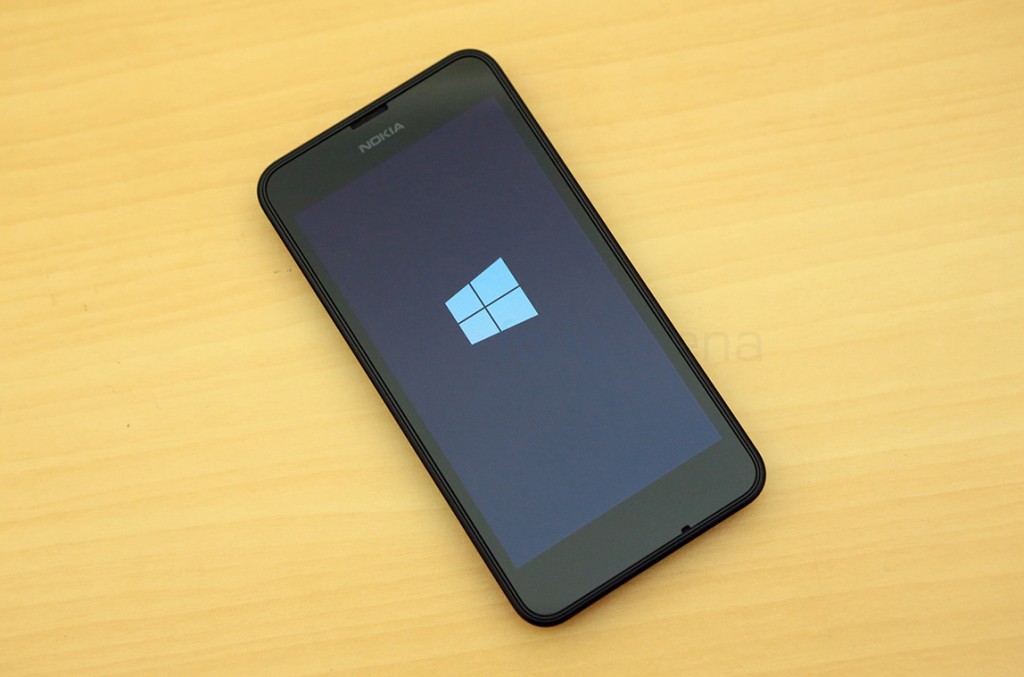 Microsoft has just announced the next minor update to their mobile platform, called the Windows Phone 8.1 Update. The update brings the highly awaited Cortana personal assistant to markets like China, with extra localization, as a beta and countries like India, Australia and Canada, as an alpha. Apart from Cortana rolling out to other countries, the update also brings some extra user-facing additions like support for Live Folders on the start screen and better VPN support and so on. The update is rolling out next week for phones running on the developer preview and will eventually roll out later to Windows Phone 8.1 devices in the coming months.
Here's a quick highlight of all the new features the update brings –
Cortana for China – Called "Xiao Na", the assistant is heavily localized with additions like Air quality metrics with weather, Mandarin support in voice, text and speech, ability to track local TV shows and celebrities, and even has a different avatar. (check image below)
Cortana for Canada, Australia and India – Alpha will let users opt-in for an experience with the already existing UK and US language models.
New Cortana features – Hands free activation with in-car Bluetooth, you just need to say "Call Cortana". More character-driven additions like impersonations.
Live Folders – Add multiple live tiles into a folder, which is a large/medium tile that can still display live tiles. (check image below)
Xbox Music updated to support more features
Live tile for the Store, displaying app recommendations on the tile
Better SMS management – Select multiple SMS and delete or forward (Ugh, why wasn't it there earlier)
Better VPN support with WiFi hotspots and home networks
Apps corner – For businesses that want to restrict apps on a phone.
Live folders –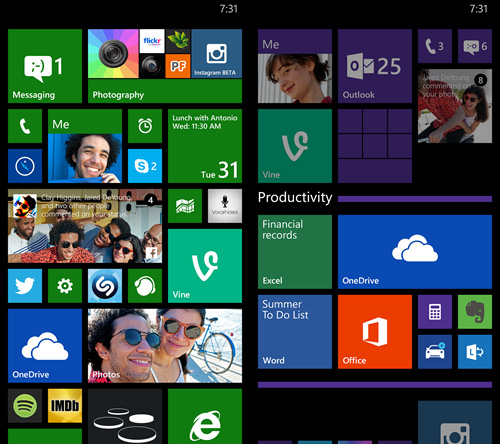 Cortana for China –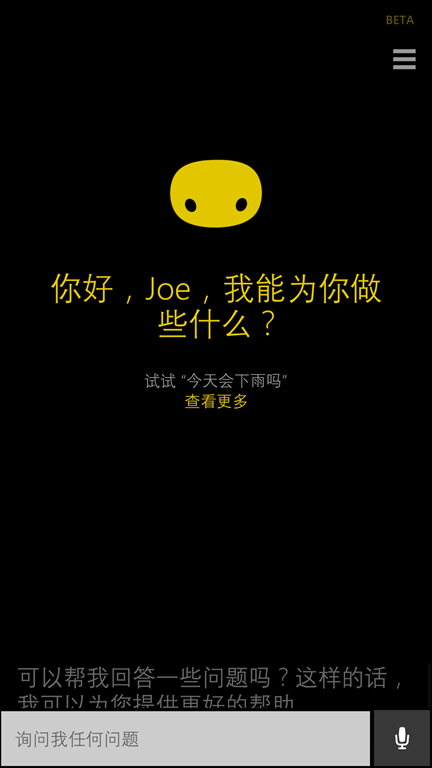 Check the source link for more information on this update.
Source Windows Blog