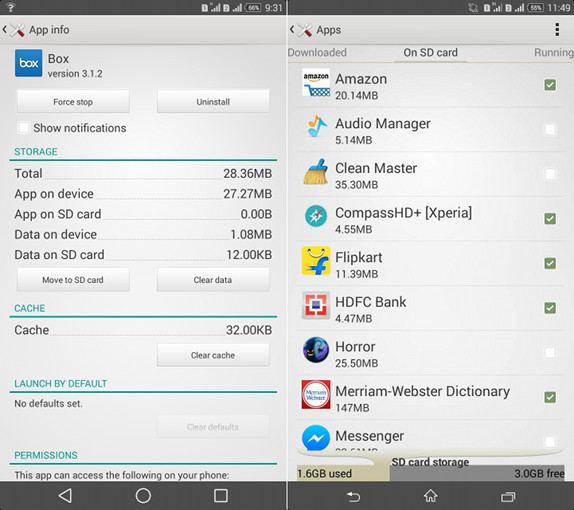 Sony started rolling out Android 4.4.2 (KitKat) update for the Xperia T2 Ultra (v19.1.A.0.473) and its dual SIM variant T2 Ultra Dual (19.1.C.0.116) from yesterday. The new update brings option to move apps to the microSD card in addition to new features. This was not mentioned in the official changelog from Sony.
Even the latest Android 4.4.4 update for the Xperia Z1, Z1 Compact and the Z Ultra did not bring Apps to SD feature. It is not clear when Sony plans to bring this feature to these smartphones.
Today Sony announced that it would update the Xperia E1, Xperia M2, and Xperia M2 Dual to Android 4.4, so there are chances for these smartphones to get the update. This feature is most required for low-end phones with less internal memory.
If you are using the Xperia T2 Ultra or T2 Ultra Dual with the new KitKat update, go to Apps inside settings to move them to the SD card. The "On SD card" option shows the apps that are compatible to move.