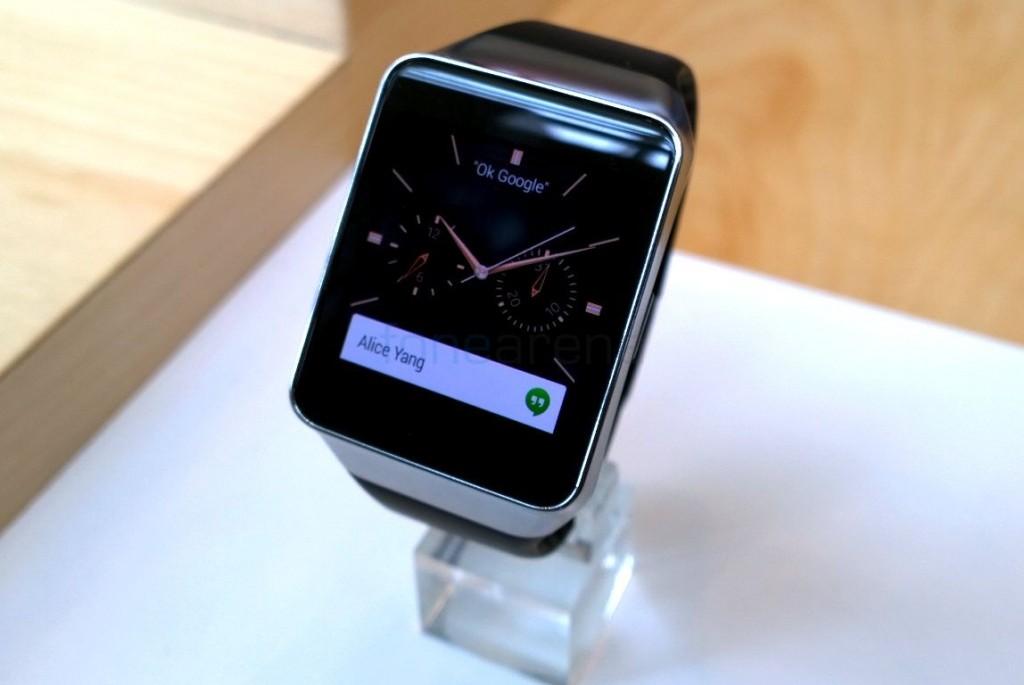 Samsung, though not part of the initial list of partners associated with Android Wear, surprised everyone by announcing the Gear Live yesterday, which has already gone on sale in the US today, and is no on pre-order in India, for a price of Rs. 15, 900. Following the design philosophy of its other Gear devices, this Android Wear based Smartwatch will be sold along with the LG G watch. Both the Korean giants have their own first Android Wear based Smartwatches out, but lets focus on the Gear live here, which adds the unique functionality to measure heart rate using the hear rate sensor on its back. It looks and feels pretty similar to the other Gear watches, unsurprisingly, so lets take a photo walkthrough of this device, straight from the I/O developer event in San Francisco.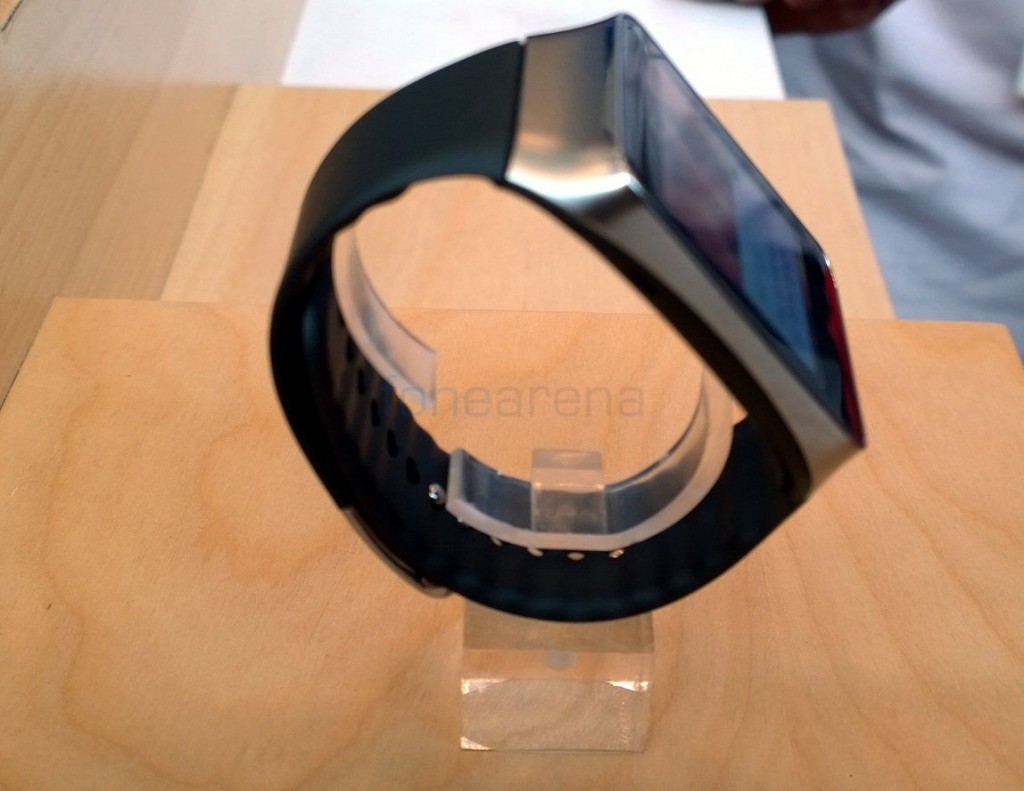 The Samsung Gear Live comes with a stainless steel body and a usual rubbery strap, just like its siblings. It's basically the same as the Samsung Gear 2 with Android Wear.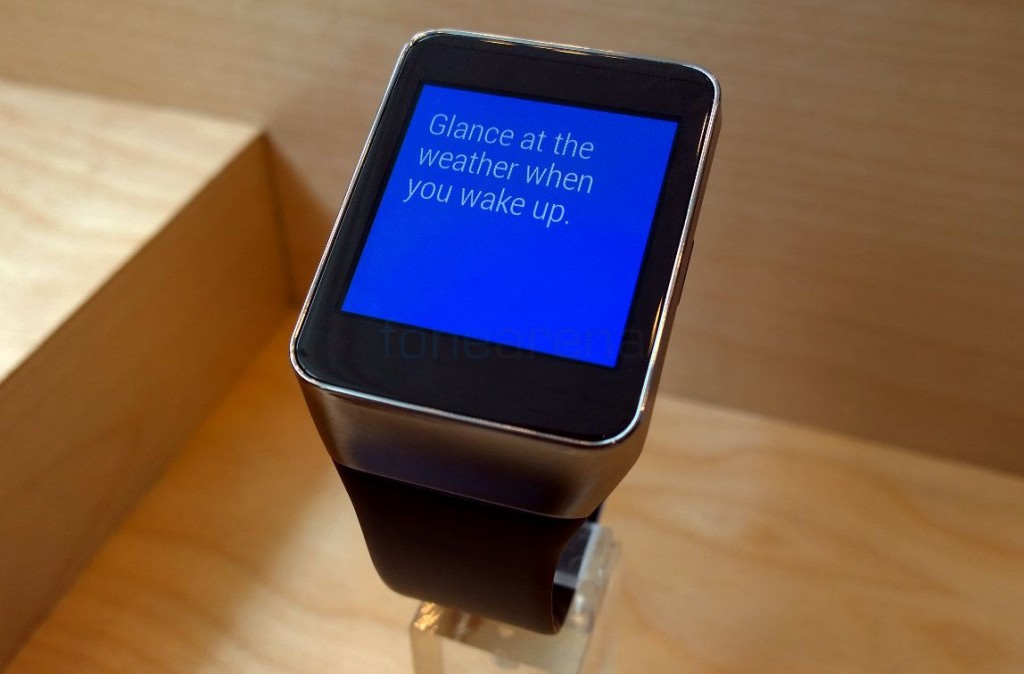 It has a 1.63″ touchscreen with a 320×320 resolution at the front and can listen to you using built-in microphones. This will come in handy when using "Ok Google" commands. Internally, it runs on a 1.2 GHz processor with 512 MB of RAM and 4 GB of storage, with Bluetooth 4.0 being the standard for connectivity.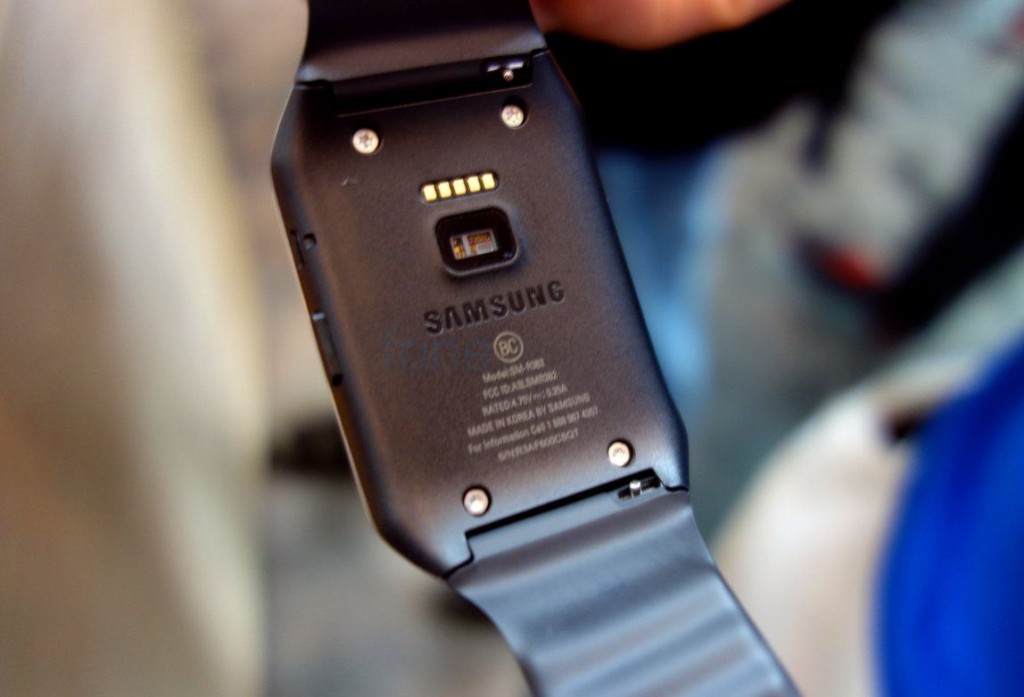 The watch sits in a plastic casing, with charging points and a heart rate sensor housed at the bottom. The charging points connect with the charging cradle and the heart rate sensor is exclusive to Samsung in Android Wear, as other devices don't seem to have it. There is also a single physical button at the right side.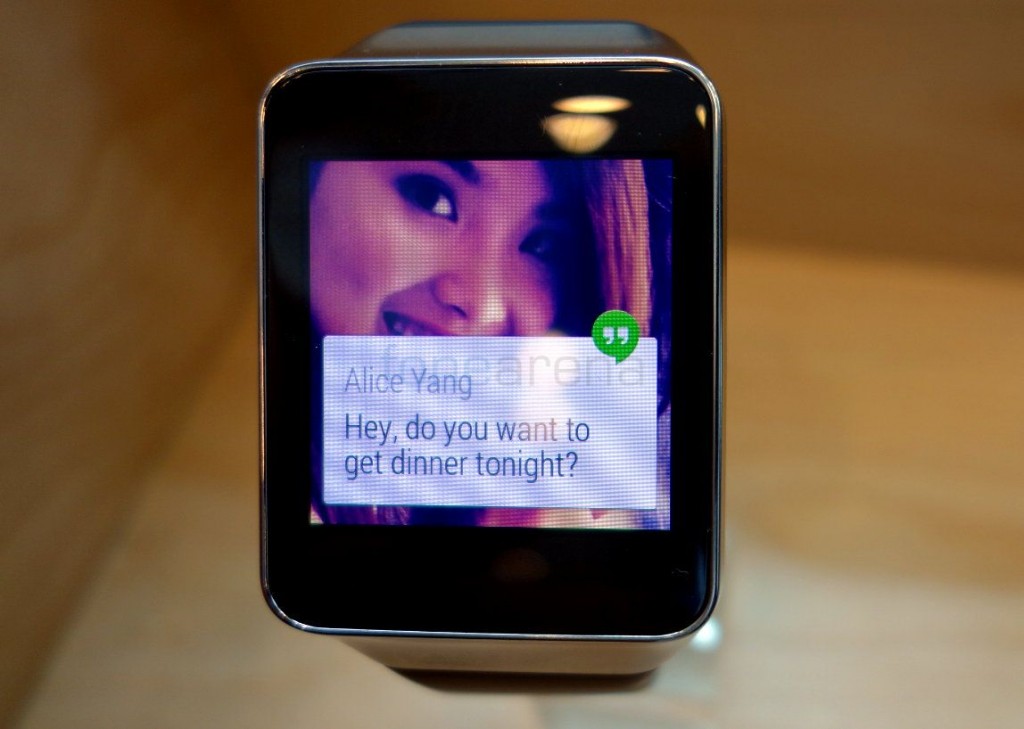 Running Android Wear, rather than Tizen, the Gear Live will be able to work with all Android devices, running 4.3 Jellybean or above. Here in this picture above, you see a Hangouts notification from the phone, which is interactive. Swipe up for the next notification, or swipe right or left for actions. a better idea of the underlying OS can be understood from our hands on video earlier –
httpv://www.youtube.com/watch?v=21ujuyjB7jM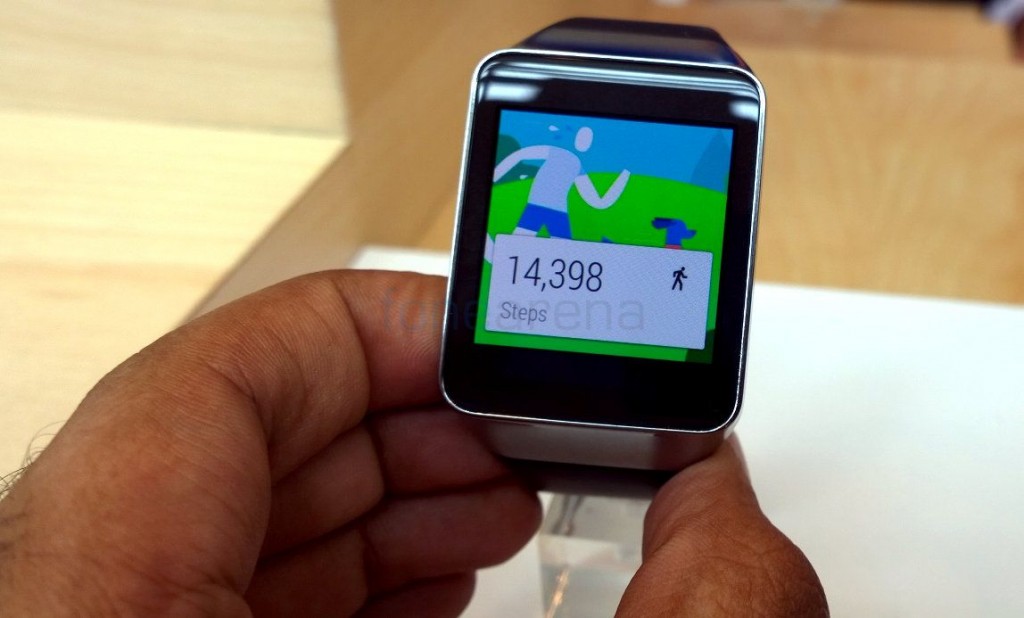 It will also include dedicated sensors to calculate fitness data through its pedometer, its heart rate sensor and so on.
That said, the Gear live is available for pre-order already, even in India, for a price of Rs. 15, 990 as mentioned earlier. Android Wear looks interesting but we will be better equipped to tell you if this is worth it or not, later after we spend enough time with it. Until then, do let us know what you think in the comments section below.