Google announced several updates and enhancements to Drive at the I/O developer conference. For starters, users can edit Microsoft Office files through the cloud-based platform. This mean users can view, create and share documents, spreadsheets and presentations on both mobile devices and the desktop in their native format.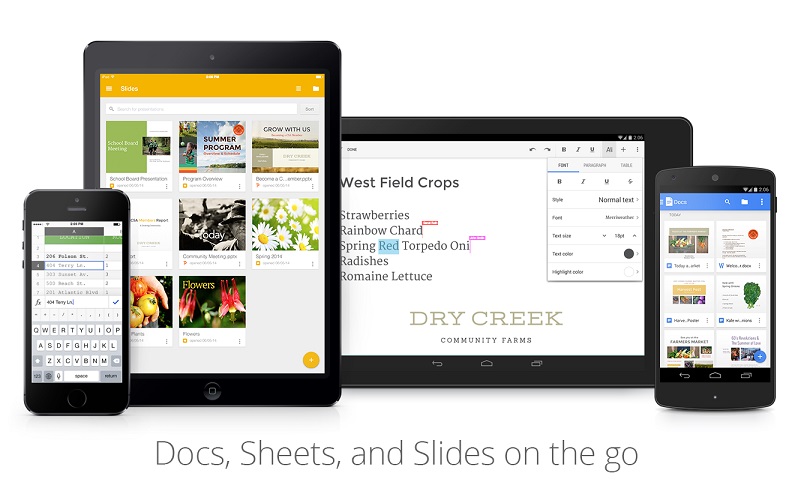 Google is also adding offline support to Docs, Slides and Sheets which will enable users to work on documents without an internet connection on their mobile and desktops. The company has also rolled out a standalone Slides app which helps users make presentations from the mobile. Currently, the app is available for download on Google Play Store and will soon land on Apple App Store. Drive gets a new feature that makes it easier for multiple people to edit the same document.
Google Drive is also getting a "Drive for Work" offering, aimed at the enterprise. It will have unlimited storage and will cost $10 per month, per user. It will have enhanced security and features traditionally important to the enterprise. The company has also added new security features to protect documents stored on Drive as they are encrypted both at rest and in transit to your browser and between Google's servers.
Google revealed that its Drive service now has over 190 million monthly active users. The product's user base has grown 85 percent in the last year alone. Google claims that Drive for mobile has become faster and easier which helps hassle free navigation.