Nokia has released Imaging and SensorCore software development kits (SDK )for Nokia Lumia handsets. The company had announced the release of beta version of Nokia Imaging SDK 1.2 in April at Build 2014. Today, it is announcing the official release of the SDK whic is ready for the converged Windows platform.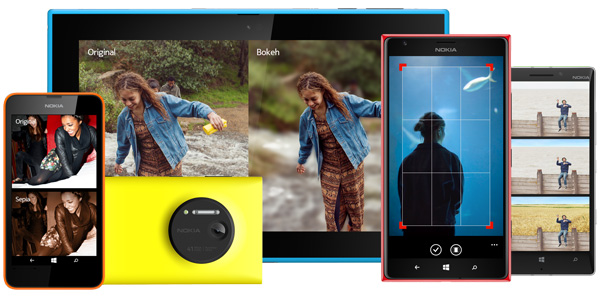 The Imaging SDK 1.2 supports a host of new features including Animated GIF Renderer, Image Aligner API and Local Blending API. This new release also shares a single code base with Windows 8.1, which means you can reuse much of your code when porting across the platform. These tools are designed for performance and devices with smaller amounts of memory. The latest release brings support for not only Lumia smartphones running Windows Phone 8.1, but also any Windows Phone 8.0 and Windows 8.1 device from tablets to desktop PCs.
Moving on the SensorCore SDK has come out of private beta and into developer beta. Available in the Lumia 930, 635, and 630 smartphones,it will enable power-efficient tracking of motion and location data. allows developers to use data from a low-powered, motion- and location-tracking processor found in the aforementioned devices. The upcoming Lumia Cyan update will activate the technology on Lumia 1520 and Lumia Icon as well. One example of an app now using the Lumia SensorCore SDK is Bing Health & Fitness.
Check out the video below for the SDK
httpv://www.youtube.com/watch?v=FJRCJEdXFNo
https://www.youtube.com/watch?v=FJRCJEdXFNo