Bharti Soft Bank's hike messenger has crossed 20 million users of which 5 million were added during last three months. The instant messenger announced in February that its had clocked 15 million users.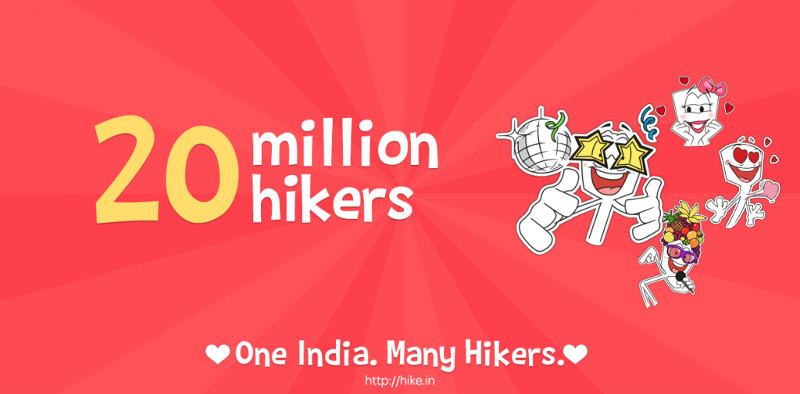 About 90 percent of the app's users are from India and over 80 percent of its users are under the age of 25. The application, which was launched globally in December 2012 is a joint venture between Bharti Enterprises and Japan-based Softbank.
Commenting about the increasing hike user base, Kavin Bharti Mittal, hike messenger Head (Product and Strategy), said in a statement.
India has almost a 100 million active mobile Internet users and that number is growing rapidly every year. That's the market, which we're building for. The rate at which hike messenger has grown in the last 18 months is phenomenal and is a strong testament of the right direction in which the product is steering,
hike has also announced in the company's blog that it has added 'Hidden Mode' that allows users to hide their private chats. Moreover, users can now share files like Docs, PPTs, PDFs to MP3s, of up to a 100MB each. Kavin Bharti Mittal said that they are aiming for the 100M active mobile internet users that are in India. The app is available across all the popular mobile platforms: iOS, Android, Windows Phone, BlackBerry, S40, S60 and Nokia X.
Mobile messaging usage tripled in 2013 as per Flurry's report and its usage continues to soar with increasing use of smartphones.