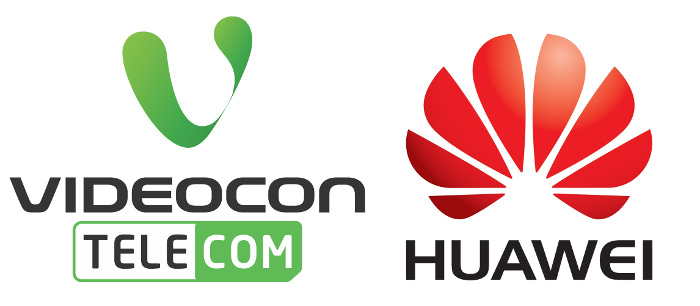 Videocon Telecom has announced that it has partnered with Huawei to implement 4G LTE-ready Packet Core technology. Under this partnership, Videocon Telecom would use Huawei's Evolved Packet Core (EPC) technology for the Core Network that would allow them to cater to its nationwide 4G data services rollout. Huawei is one of the world's leading LTE-EPC solution providers.
Videocon Telecom plans to cover Ahmedabad in Gujarat, Indore in MP-CG and Panipat in Haryana telecom circles in the initial phase. This would also be extended to other cities and towns in Gujarat, Madhya Pradesh-Chhattisgarh, Haryana, UP-East, UP-West and Bihar in the coming phases. According to earlier reports, the company plans to launch 4G LTE services using FDD-LTE technology by December 2014.
Regarding the new partnership, Arvind Bali, Director & CEO of Videocon Telecom, said,
We are happy to inform that Videocon Telecom is rolling out state-of-the-art LTE-ready Packet Core network from Huawei in 6 telecom circles in India, with a clear objective of providing world-class mobile data services to our customers. This network will provide a larger data coverage and reduce the overall CAPEX and OPEX leading to an improved profitability and lower costs to end users. Once the network is fully commissioned, our customers can expect improved data quality and a richer broadband experience.
Cai Liqun, CEO of Huawei India, said,
Huawei is a customer-centric company and believes in providing state-of-the-art technology to Indian customers. We hold a global leadership position in Packet Core networks and are very happy to partner with Videocon Telecom to bring this cutting-edge technology by which the operator can leverage the service-agile platform to monetize on new data services and significantly increase their revenue potential on new IP-based multi-media services.