Google is expected to announce an update to its latest OS Android KitKat 4.4.2 for quite sometime now. The Android 4.4.3 update is anticipated to be released at upcoming Google I/O conference in June. Meanwhile, it looks like Samsung is eager to push latest Android update to its devices soon.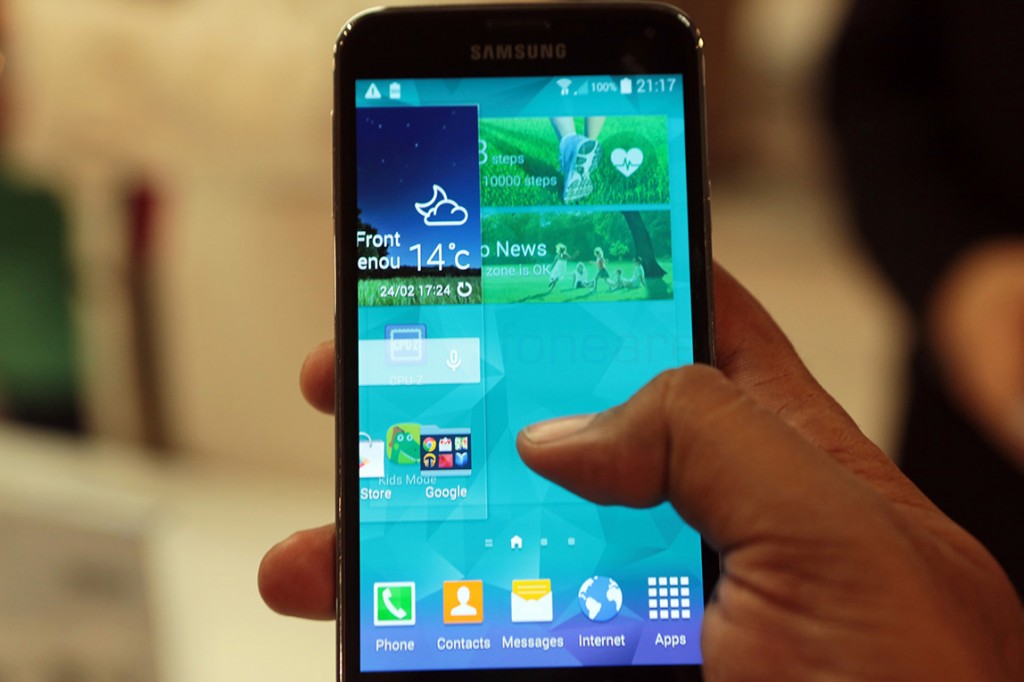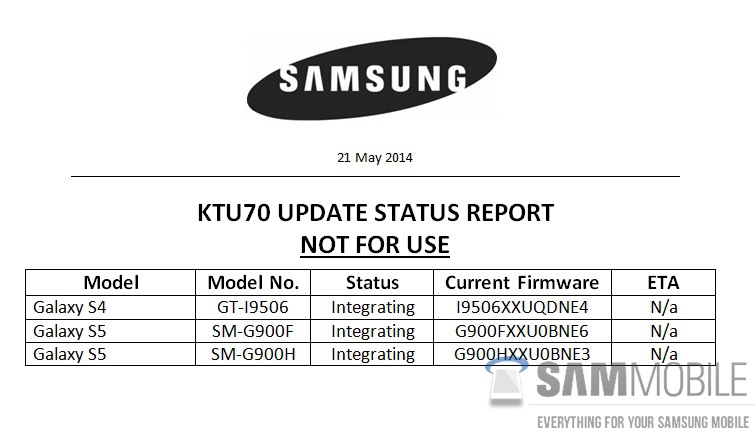 According to SamMobile, Samsung is testing the Android 4.4.3 update on its flagship device the Galaxy S5 and LTE-A variant of the Galaxy S4. An internal document from Samsung, dated the 21st of May, details that a KitKat build dubbed 'KTU70′ is being tested on the aforementioned devices.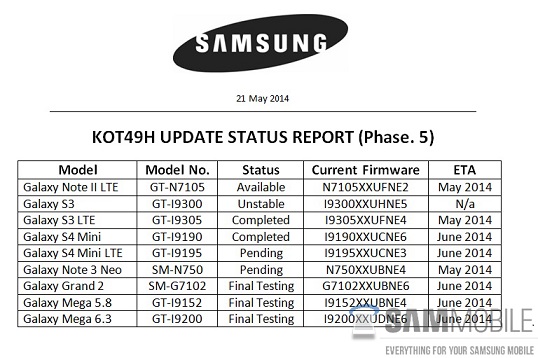 In addition, another chart has revealed the availability of the Android 4.4.2 update for some older devices such as the Galaxy Grand (both models), the Galaxy Note II LTE and the Galaxy S4 Mini. Earlier this month, SamMobile reported that Galaxy S3 LTE, Galaxy S4 Mini, Galaxy Grand 2, Galaxy Mega 5.8 and Galaxy Mega 6.3 will get the latest Android KitKat 4.4 update by June.
Via:SamMobile