Motorola launched Moto E, its budget handset in India for Rs 6,999. The phone which already is power packed by features is getting more powerful with a special app introduced by the company. Today, Motorola has introduced an app that alerts your contacts when in need.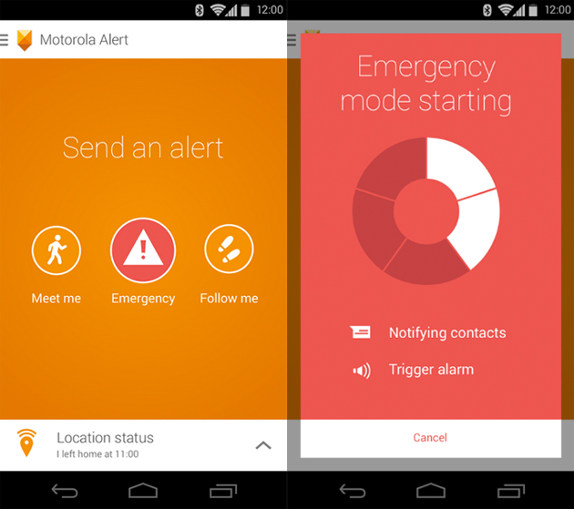 Dubbed as the Moto Alert, the app enables users to send alerts to their friends and loved ones in case of emergency situation. The app is available for download at the Google Play Store and is currently compatible only with Moto E. However, the company said it will be soon available to Moto X and Moto G.
Using geo-fenced location status of contacts, the app lets you send periodic notifications of your location to friends and family. Motorola Alert allows users to set locations for Home, Work and School. The app then can alert others when you leave or arrive at these locations. It must be noted that the recipients of the notifications do not need to have the Motorola Alert app installed.
The app which boasts of three main tabs viz Meet Me, Emergency and Follow Me is useful to keep an eye on your children and also for women safety. Microsoft had launched Guardian safety app for Windows phone last year. Also there are several personal safety alert apps available in the market like HelpMe app by OnMobile and Locate app by MapMyIndia.
Download the app from Google Play here
Via: Phonescoop