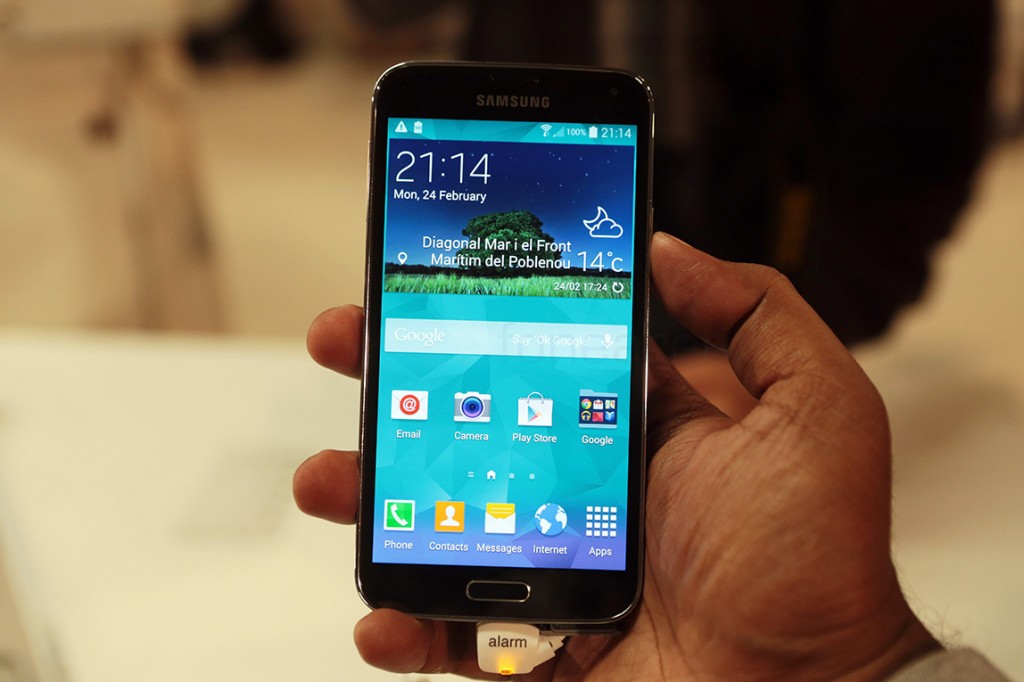 Ahead of the launch of the HTC M8, there have been whispers that Samsung has slashed the price of its flagship device ie the Samsung Galaxy S5. The phone was launched at a price point of Rs. 51,500 and has since been available at a price point well below that at a popular online retailer.
When HTC announced that the One M8 will be priced at Rs. 49,900, it was believed that Samsung had dropped pricing of their phone to be able to better compete with the handset. However, the Korean smartphone giant has today issued a statement declining any such thing. Complete statement embedded below.
Samsung Electronics, India's leading smartphone manufacturer, today clarified that the market price of the Galaxy S5 has not been slashed by the company. Samsung Electronics' flagship smartphone, which was launched in March 2014, continues to be priced at Rs. 51,500. Galaxy Gear 2 is priced at Rs. 21,900 and both Galaxy Gear 2 Neo and Galaxy Gear Fit are priced at Rs. 15,900 each. This pricing is based on robust demand and increasing sales. The company further added that reports claiming Samsung Electronics has revised prices of Galaxy S5 are false and baseless. Galaxy S5 was made available in India through Samsung's retail stores and online sites starting April 11, 2014.
To be noted is the fact that companies only define the MRP ie Maximum Retail Price of a commodity. This means that individual retailers are free to cut down prices at will by eating into their own margins. Was this done to spur lagging demand and slow sales remains to be see. For what its worth, Samsung claims that sales are picking up and there is 'robust demand' for the handset.