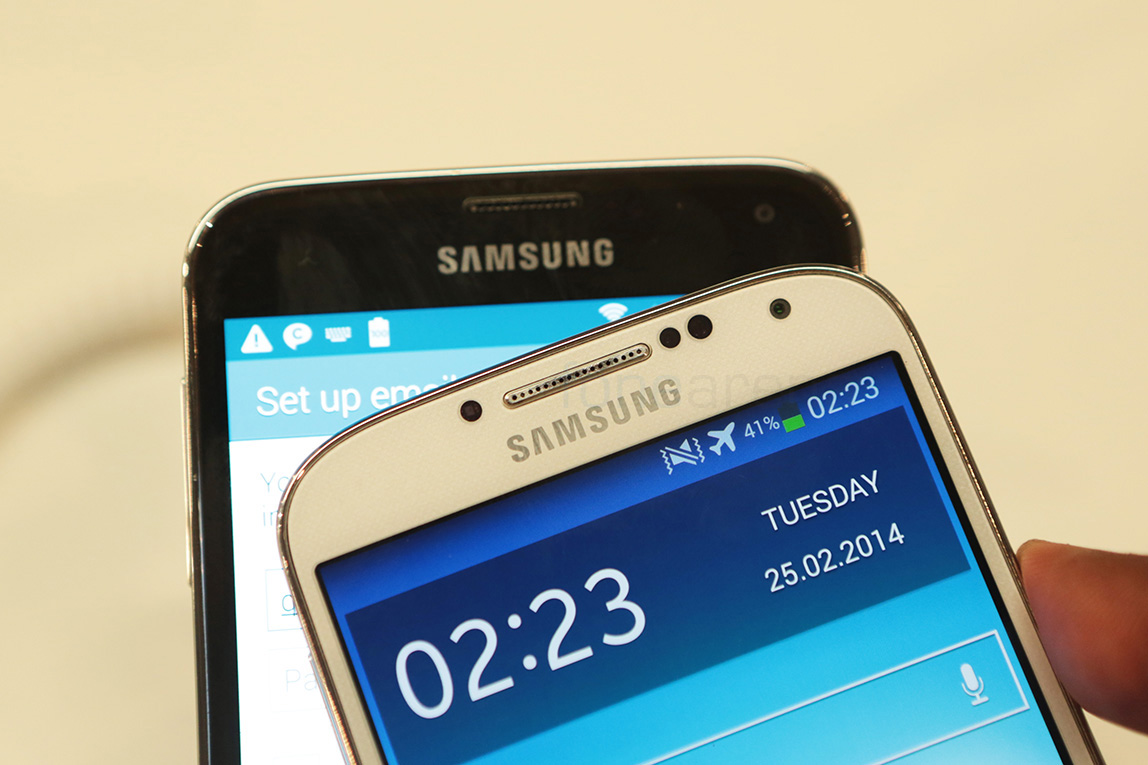 Samsung filed Samsung Gear Solo and Samsung Gear Now trademarks last week. Now trademark filings for Samsung Galaxy V;, Galaxy Adore and Galaxy S Fitness has surfaced on U.S. Patent and Trademark Office (USPTO). The Gear Solo was rumored to be a 3G-enabled Gear 2 with SIM support to make voice calls natively. The Gear Now is expected to be a wearable device, now new Trademark also reveals Galaxy S Fitness might also be a wearable fitness device.
Samsung filed for Galaxy Gear trademark back in August 2013 and it introduced the first Galaxy Gear smartwatch at IFA in September last year. At the MWC the company announced three new Gear devices based on Tizen OS. Looks like Samsung would continue to launch more wearable devices for the future. The Samsung Galaxy V could be a smartphone and the Galaxy Adore might be a carrier variant of their smartphone. Since the trademark filing doesn't give any other details, we can just guess what these devices could be.
Samsung is rumored to launch its premium line-up for smartphones later this year. It recently scheduled an event for April 29th to unveil its latest flagship camera phone that could be the Galaxy S5 Zoom.