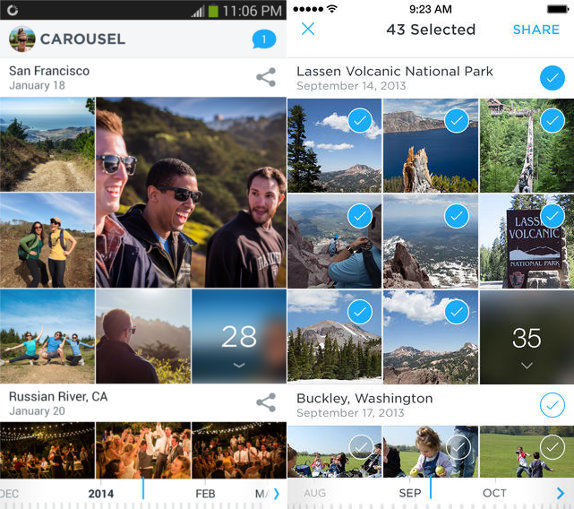 Along with the Mailbox app for Android, Dropbox also launched their first Gallery app Carousel for Android and iPhone. This app combines photos and videos in your Dropbox with the photos on your phone, and also automatically backs up new ones as you take them. Even though Dropbox for Android and iOS have auto upload, this would also let you sort your media easily.
The app also has built-in private features that lets you share albums or images privately with your friends and family. Since this uses dropbox login, it will automatically log you in, if you are using dropbox app. The app is free and uses your Dropbox storage to share your photos or videos.
httpv://www.youtube.com/watch?v=AGWp57xtc10
Features of Carousel for Android and iPhone

Every photo and video you've ever taken, automatically organized and always at your fingertips.
Swap and share photos and videos instantly in private conversations
Carousel automatically backs up photos and videos to Dropbox as you take them, so all your memories are kept safe in one place.
Download Carousel (Free) – Android | iPhone