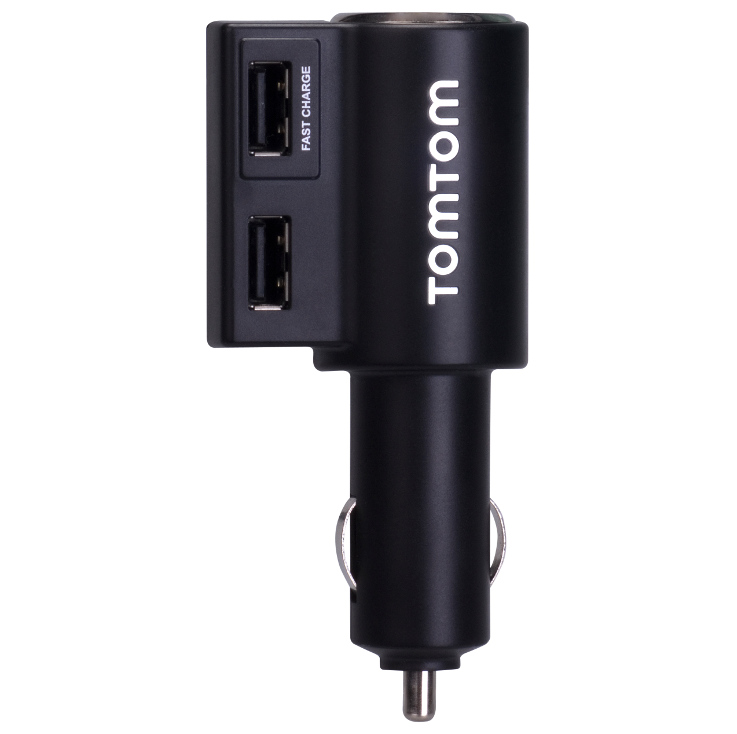 TomTom India has launched High Speed Multi Charger for Car that can charge up to three devices in the car at once. It is also said to charge the device up to four times faster than other chargers with a USB port that offers 5V-2.1 Amps output. The 1.2 Amp USB charging port for mobile phones or MP3 players. It has two dedicated USB ports provide full power at all times and a dedicated port to power 12V in-car devices like DVD players.
Features of TomTom High Speed Multi Car Charger
Charges up to 3 devices at the same time
Suitable for USB devices such as mobile phones and navigation devices as well as high voltage devices such as an in-car DVD system.
The 2.1 Amp port is especially suitable for extra fast charging of high power USB devices like the iPad.
Works with USB and 12 Volt products
Works in cars, caravans and trucks
Commenting on the launch, Kavita Nath, Country Manager at TomTom India, said
The TomTom High Speed Multi-Charger is truly game-changing.TomTom High Speed Multi – Charger enables users to charge their smartphones, iPads and other devices – such as their camera or a power-hungry portable DVD player all at the same time.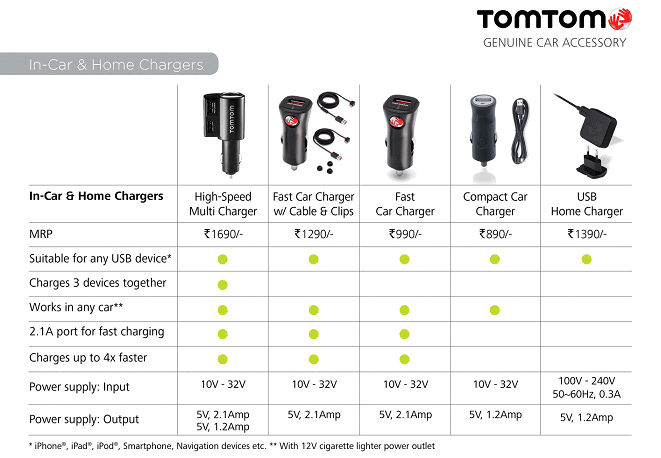 TomTom India recently launched a range of chargers including Compact USB Car Charger at Rs. 890, Fast Car Charger at Rs. 990, Fast Car Charger with Cable and Clip management at Rs. 1290 and USB Home Charger at Rs. 1390. The latest High-Speed Multi Car Charger costs Rs. 1690.