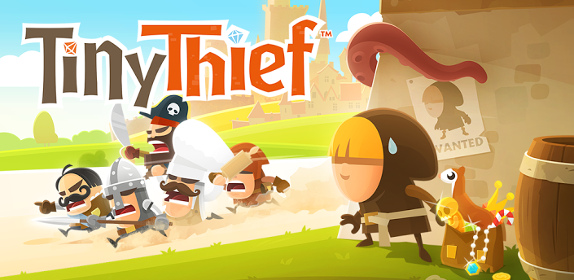 Rovio Stars released Tiny Thief, a puzzle game for Android, iPhone and iPad last year at $2.99. The game has received a new update that makes it free for both the Android and iOS platforms. Even though it is free to download, you can only play three episodes with 5 levels in each episode. You have to pay to play more episodes.
In the game you play as Tiny Thief, an unconventional hero who uses cunning and trickery to out-smart his opponents across six epic medieval adventures. You need to solve the puzzles using interactive gameplay elements.
The new update also brings Bewitched episode with five new levels that has challenging environments with magic. It also has 18 hidden objects to find and ten new characters including witches, ghosts and dragons. The Bewitched episode is available through in-app purchases at $1.99.
httpv://www.youtube.com/watch?v=k0Js6eHypgQ
Few months back Asphalt 8: Airborne went permanently free for all the platforms including Windows Phone and Windows 8 with optional in-app purchases to get new cars. Making the game free and getting revenue through in-app purchases for new levels is definitely a good idea so that people who like the game could buy it easily.
Download Tiny Thief (Free) – Android ($2.99 / Rs. 209) | iPhone and iPad ($2.99 / Rs. 170).