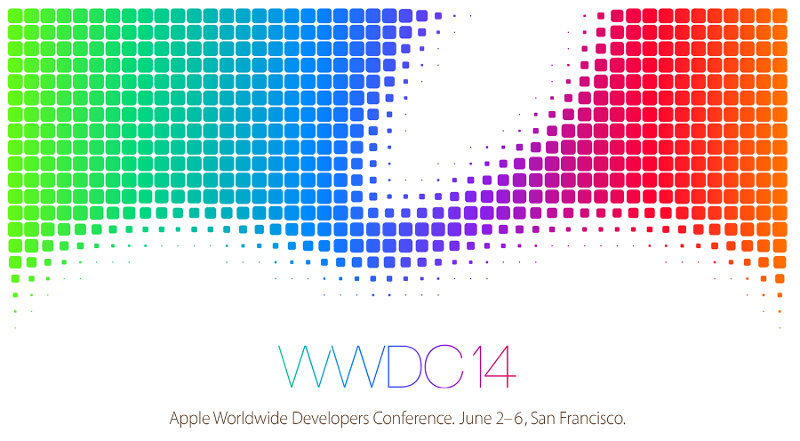 Following the yearly tradition, Apple has announced the dates for its Worldwide developer conference, the WWDC 2014, starting on the 2nd of June. The event, where Apple's software products take center stage, mainly for their new features and updates,  will be touching upon the future of iOS and OS X, the company's operating systems for its two different kinds of devices. Two months after Microsoft's own developer conference, it will be Apple's to tell the story of how its platforms have evolved.
We had already seen leaks of the next version of iOS, which will bring more fitness related apps as well as apps based on iCloud. The event, which will showcase the next versions of iOS as well as the Mac OS X will be attended by 1000 Apple Engineers and 5000 developers from around the world who work on Apple's devices and its platforms. With iOS 7 and Mavericks, Apple had set a clear path for both the mobile and the desktop OSes respectively, and they both were divergent rather than close, so we may see Apple adopting some iOS 7 design philosophies for the OS X interface and may even introduce new features, which we are not aware of, yet. With the amount of fitness focus, we may even see Apple launching the long rumoured iWatch at this event.
The event usually attracts a lot of developers and the tickets get sold out really soon, which we expect to happen again this year, owing to the mystery surrounding the announcements.
The opportunity to buy tickets to WWDC 2014 will be offered by random selection. Register by Monday, April 7 at 10:00 a.m. PDT for your chance to attend. We will let you know your status by email on Monday, April 7 at 5:00 p.m. PDT.
The tickets will be open on April 7th, starting 10:00 A.M in the morning and it will be through random selection, according to Apple. We expect the tickets to get sold out in a matter of minutes, so if you are a developer looking at attending this event, make sure you mark you calendars with the right time to latch on to your tickets as soon as possible. That said, we are excited to see what Apple has in store, with regards to iOS as well as OS X, and we will be letting you know whenever we found more information about the impending announcements.