Home » About
About
About FoneArena
FoneArena is one of the leading websites in India for mobile consumers and tech enthusiasts.We deliver information about the latest mobile phones and services.Founded in March 2005 , we now serve an audience of
3 million consumers in one of the largest mobile markets in the world. We are one of the most influential gadget blogs in the world and also bagged the Most Popular Telecom Site in India Award for 2009
We have a team of dedicated writers who will keep you up to date.
Press folks please email press  at fonearena dot com
Founder and Chief Editor
Varun Krishnan – posts by Varun

He is a big fan of gadgets and mobile phones and is in his mission of finding the 'perfect phone'
He is also founder of Mobile Monday Chennai Chapter.
varun@fonearena.net
Contributing Editor , Reviewer – New  Delhi

Dhruv Bhutani
dhruv.bhutani@fonearena.com
Content Manager & Contributing Editor - New  Delhi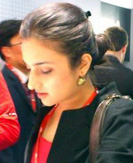 Shilpa Dhamija
Shilpa@fonearena.com
Contributing Editor ,  Telecom and Devices , Mumbai
Gaurav Hasabnis
gauravh1@fonearena.com
Contributing Editor ,  News , Reviews , Chennai
Srivatsan Sridhar
srivatsan@fonearena.com
Contributing Editor ,  Europe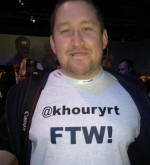 Michael Hell, Austria, Mobile Phone Enthusiast, social networked Fella, down to earth and always up for new Challenges. Also blogging on www.thoughtsfromhell.net, which is my private Blog for Things like Photography and personal Things
Feel free to add me on http://twitter.com/michaelxhell or http://www.facebook.com/michaelhell
Contributing Editor
Sandeep a.ka erazer007 - posts by Sandeep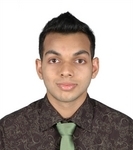 Sandeep Sarma, 18 years old. Loves technology, photography, movies and music. Started mobile discussions at the age of 12 in 2005. Started as a blogger at the age of 14 with DailyMobile and then started his own blog-Cellular . Currently occupying the position of Review and Photo Specialist at FoneArena.
sandeep at fonearena dot com
Contributing Editor
Rita a.ka Dotsisx-posts by Rita
Shes our Special Correspondent from Paris bringing us great pictures and video reviews of phones.
Shes so crazy about Nokia phones that even  WallStreetJournal interviewed her
She blogs at http://dotsisxblog.com/
Apple Columnist

Tushar Kanwar – posts by Tushar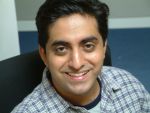 A self-confessed gizmo-holic, Tushar Kanwar is a Bangalore-based technology freelancer, and has contributed to leading Indian technology journals for the past 12 years. He writes a weekly column on FoneArena titled "A Byte of Apple" which is an interesting analysis of all the Apple related news with a focus on mobile.
Contributing Editor
Aanjhan
Gadget and Open Source enthusiast who writes critical reviews of mobile devices and applications. He loves traveling  and is a avid photographer. He also blogs at tuxmaniac.com
aanjhan at fonearena com
Contributing Editor
Contributors
Contact
If you want to get in touch with us , we would appreciate if you use the Contact Form
Please mail us all  comments , suggestions , errors to support at fonearena dot com
Press folks mail all your press releases to press at fonearena dot com varun at fonearena dot net