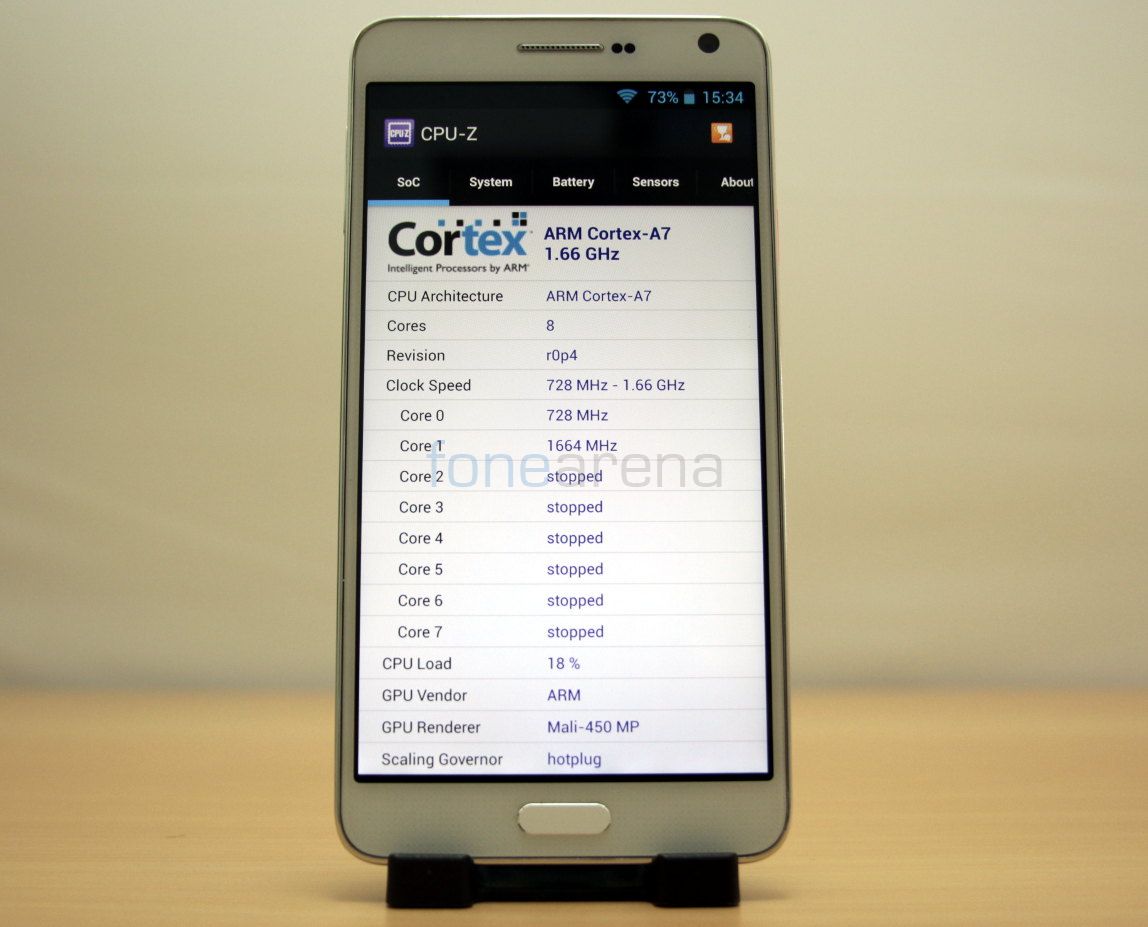 iberry launched the Auxus Nuclea N2 smartphone, successor of the Nuclea N1 back in January. We already brought you the unboxing of the Nuclea N2 earlier this week. Here we have the benchmarks of the smartphone. It is powered by a Octa-Core MediaTek MT6592 processor which as 8 ARM Cortex-A7 CPUs, each clocked at 1.66 GHz and is based on 28nm HPM. It has a Mali 450-MP4 GPU, comes with a 5.7-inch 1080p display and  runs on Android 4.2 (Jelly Bean). This is the first Octa-Core chip with Heterogeneous Multi-Processing (HMP), where all the core can be turned ON at the same time. Check out the synthetic benchmark results below.
Quadrant Benchmark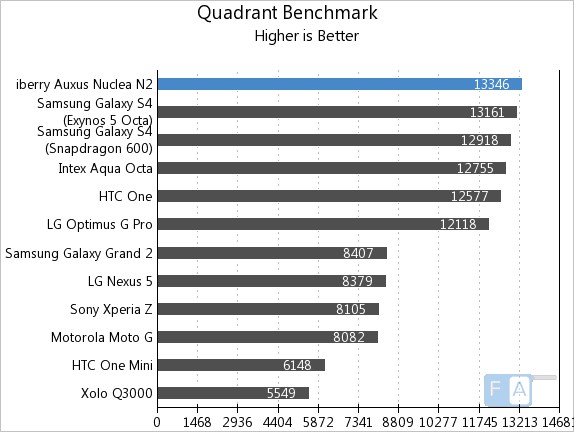 It tops the Quadrant benchmark with a score of 13346.
AnTuTu Benchmark 4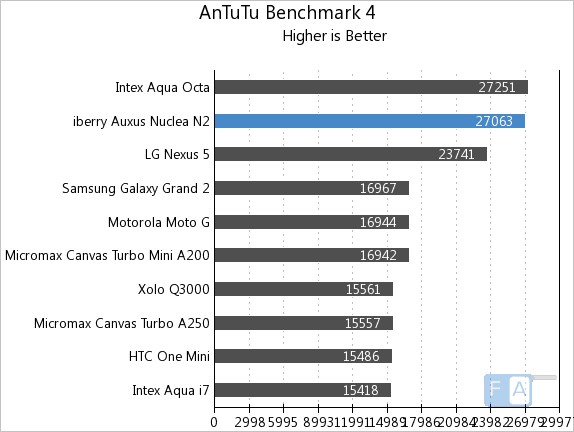 In the AnTuTu benchmark, the Nuclea N2 scored 27063 points.
Vellamo 2.0 HTML5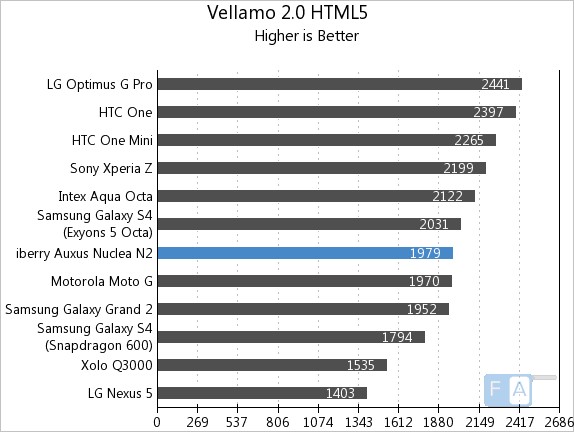 The Nuclea N2 managed to score 1979 points in the Vellamo 2 HTML5 browser benchmark.
Vellamo 2.0 Metal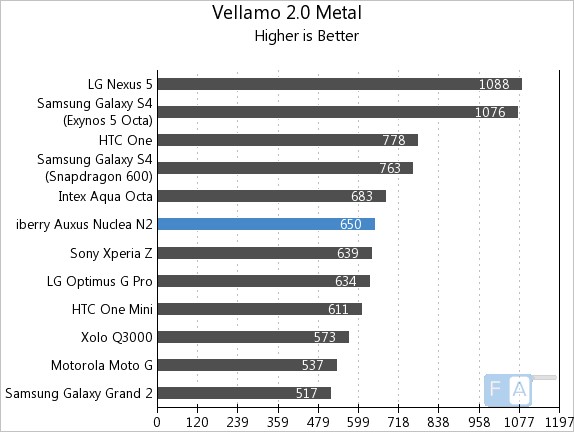 It scored 650 points in the Vellamo 2 Metal CPU subsystem performance test.
Linpack Single Thread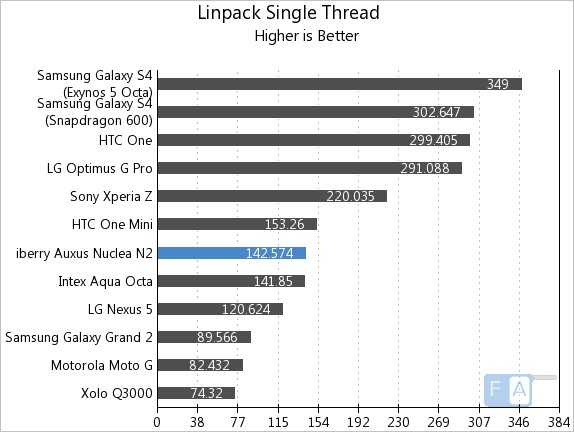 It clocked around 142.5 MFLOPS in the Linpack single thread benchmark.
Linpack Multi-Thread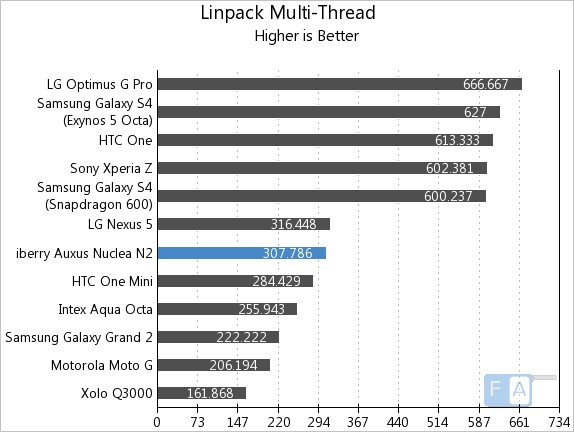 In Linpack Multi-Thread benchmark, it managed to clock around 307.7 MFLOPS.
NenaMark 2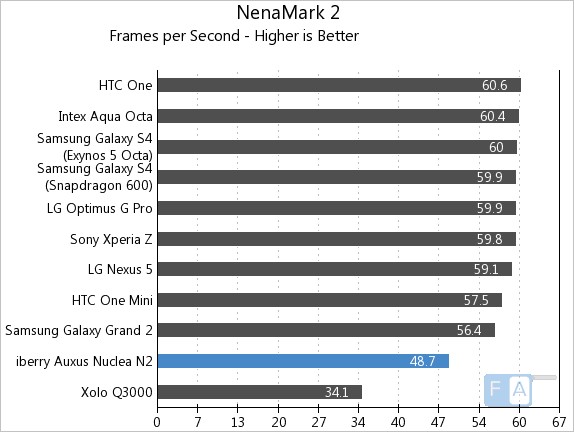 It clocked 48.7 fps in the NenaMark 2 GPU benchmarks.
GFXBench 2.7 T-Rex (On screen)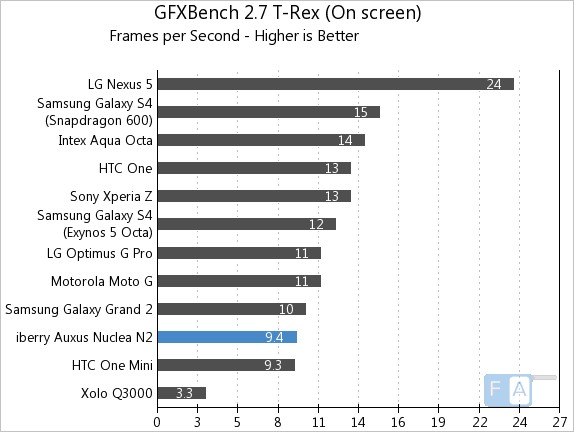 It clocked 9.4 FPS in the GFXBench 2.7 T-Rex onscreen benchmark.
Basemark X 1.0 HD (Onscreen)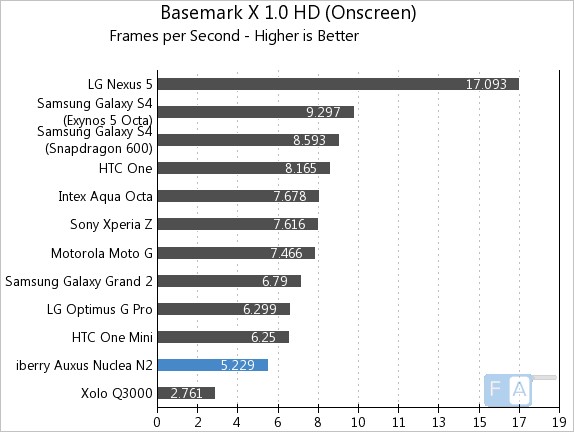 It managed to clock around 5.2 fps in the Basemark X 1.0 HD (Onscreen) benchmark
Basemark X 1.0 HD (Offscreen)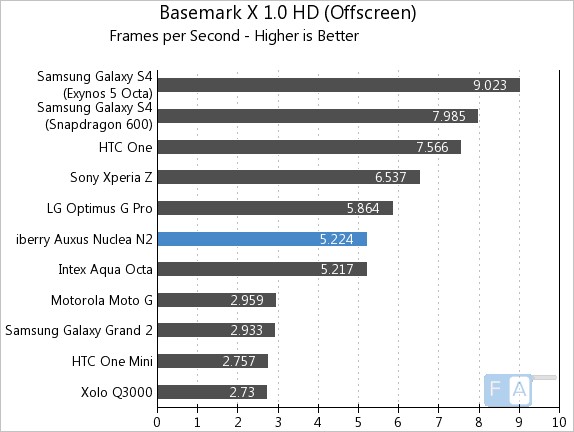 It clocked around 5.2 fps, again in the Basemark X 1.0 HD (Onscreen) benchmarks.
Basemark OS II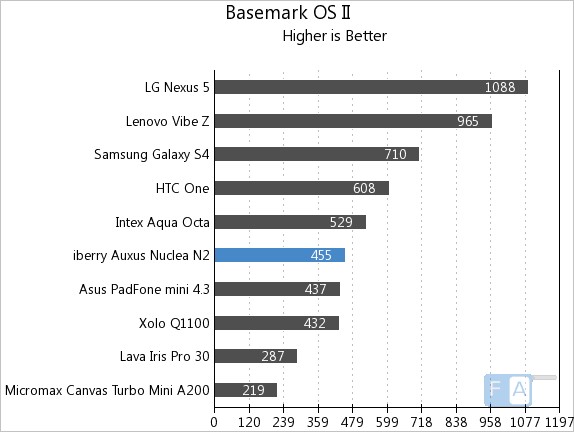 It scored 455 points in the Basemark OS II benchmark. We will let you know about the performance of the phone in the complete review soon, in the mean time do keep an eye on our YouTube channel for gaming performance videos.