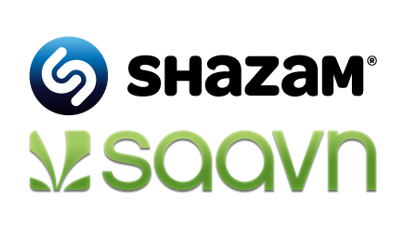 Shazam, leading media engagement company has announced a partnership with Saavn, Indian music streaming service to offer a better local music discovery. Shazam has a music discovery app for leading mobile platforms including Android, iOS, Windows Phone and BlackBerry. Saavn too has apps for several platforms, and recently launched Saavn Pro premium music service for iPhone and iPad.
The new partnership would let users discover the latest tracks from various artists, popular genres such as bhangra, devotional, ghazals, Carnatic, Indipop, and more; and music in regional languages including Hindi, Punjabi, Tamil, Telugu, Gujarati, Marathi, Bengali, Kannada, and Bhojpuri and more. It also makes it easy to get tracks from iTunes through in-app purchase that encourage users to buy or stream the music they hear, and also enables you to share the details on Facebook, Twitter or Google+ via Shazam.
Saavn's vast library has already been mapped to Shazam's music database, which would continue to grow with addition of new and exclusive tracks every week. Saavn has a vast collection 1 million tracks from several Indian languages, and Shazam's music database exceeds 27 million tracks.