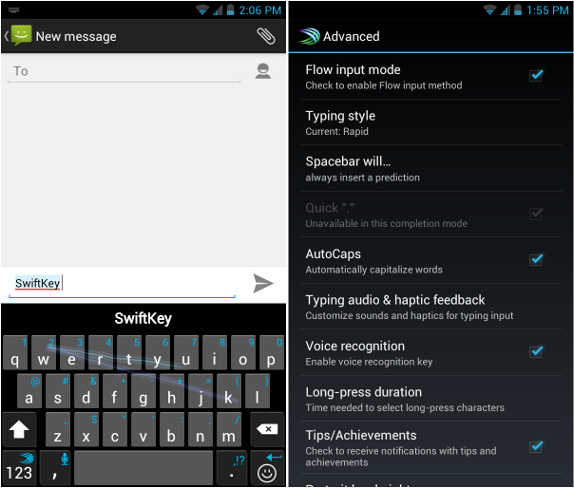 SwiftKey has finally released the first beta version of their new SwiftKey Flow Keyboard for Android as they announced last month. The new SwiftKey Flow offers continuous gliding input with real-time prediction and automatically predicts the word based on the movement of your finger. It also lets you tap to enter the words instead of gliding.
Features of SwiftKey Flow Beta for Android v4.0.0.54
Write an entire sentence without letting go of the screen with gliding input
Predicts the word you may want from the moment you begin to glide your finger on the screen
Keyboard seamlessly integrates with SwiftKey's classic tap engine for accuracy
Tap the keys to enter a word instead of gliding
SwiftKey's next word predictions
Download SwiftKey Flow Beta for Android Smartphones and Tablets from the
SwiftKey website
.