As smartphones increase in capabilities and screen sizes, the battery technology is struggling to keep up. Non replaceable batteries in phones have made it even harder to be able to just switch out when the phone dies.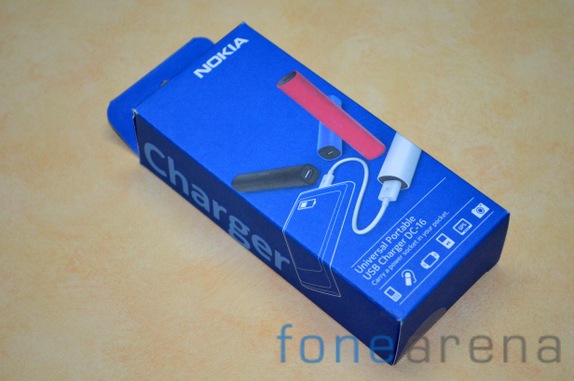 This has led to a range of portable battery accessories by manufacturers like Proporta, Nokia amongst others. Nokia added a new member to its battery line up some time back in the form of the DC-16 charging stick and we decided to give it a spin. Here's our review.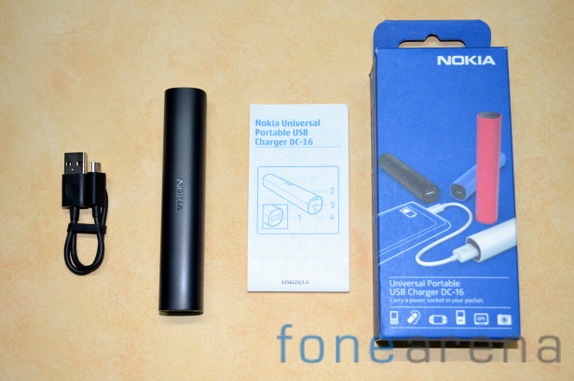 The box contents include the battery, a USB cable and a quick start guide which explains the basics. The CA-189CD USB cable bundled in is quite short and comes color coordinated with the battery.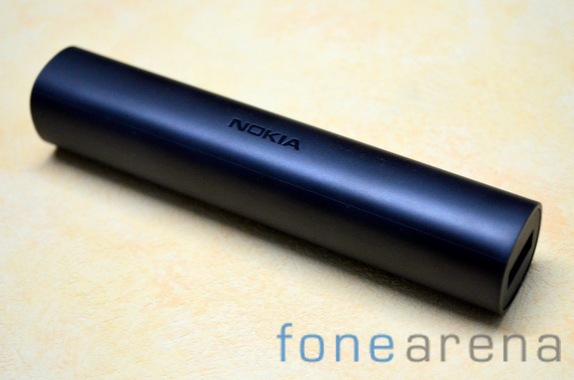 Which brings us to the form factor. The 2200mAh battery comes in the form of a slick charging stick. Small and light enough to fit in a shirt pocket, it is available in a range of colors including Cyan, Magenta, Black, and White to match Nokia's Lumia range of smartphones. Finished in smooth plastic,  the battery feels very high quality just like most other Nokia accessories. The premium look and feel of the DC-16 in comparison to competing products is definitely a selling point here.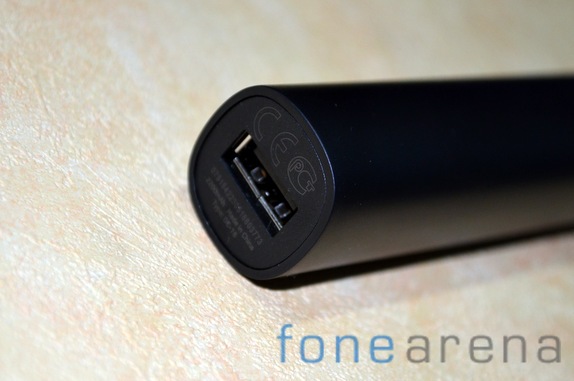 One end of the charging stick features a Type-A USB connector which is used as an output port. Connect the USB cable here and to your smartphone and it'll start charging. Something obvious but worth noting is that the accessory will charge any smartphone out there and not just Nokia phones. 2200 mAh of juice means that it should be able to top up mid range phones almost twice but for newer phones with 2000mAh + batteries, it'll be able to deliver a single complete charge at max.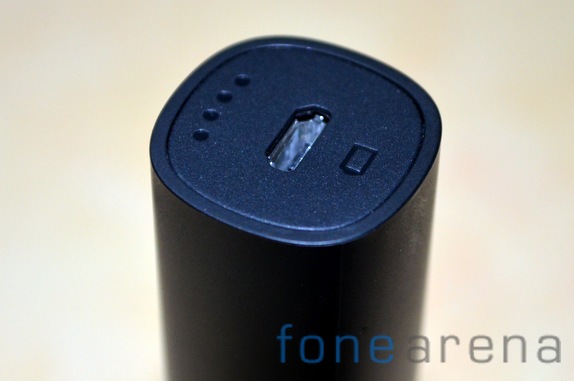 The other end of the portable charger includes a microUSB port and four LEDs indicating charge levels. Pressing the concealed button under the battery icon illuminates the LEDs for 10 seconds showing you the current charge state. You can switch around the same cable as above to charge up the battery.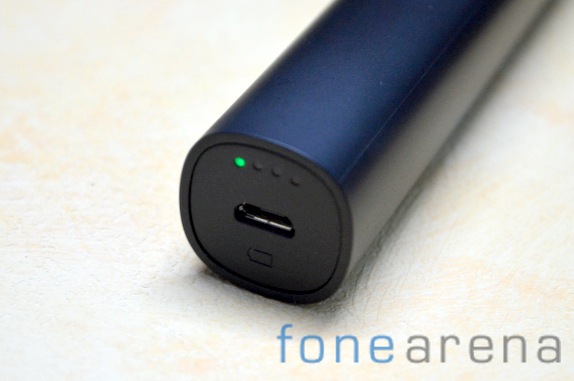 The Nokia DC-16 portable battery is rated at 950 mA output current and so can charge up most phones quite rapidly but on the other hand, it takes ages to fill up the battery itself.Expect to wait around 3 hours when charging it using a power socket and much longer when from a PC. The DC-16 has been rated for 500 charge cycles.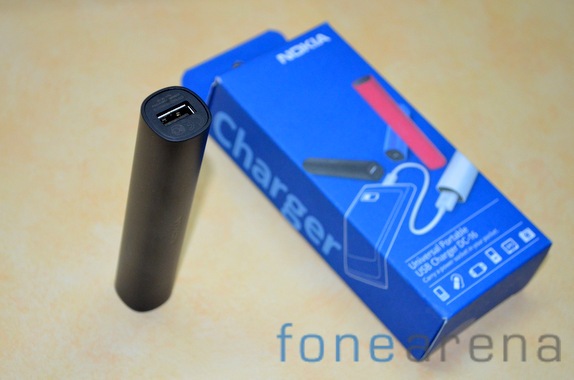 The Nokia DC-16 is quite a handy little thing to have around and is one of those accessories you appreciate having when you need it the most. We are fans of Proporta's high capacity portable chargers but the Nokia DC-16 is definitely more convenient and appealing to carry on a day to day basis in comparison to the massive Proporta batteries. We really feel that Nokia should have gone for a capacity higher than 2200mAh on the DC-16 as it isn't very future proof. The premium look and feel is sure to attract more than a few buyers though. The DC-16 is priced at Rs.1499 but can be got for lower, online. You really can't go wrong at that price and we'll definitely recommend giving it a look if your phone's battery regularly runs out before the end of the day.
Pros.
1. Design & Colors
2. Very portable
Cons.
1. Relatively low capacity