Home » Android, Handsets, India, News, Samsung
Samsung Galaxy SIII in Garnet Red now available in stores in India.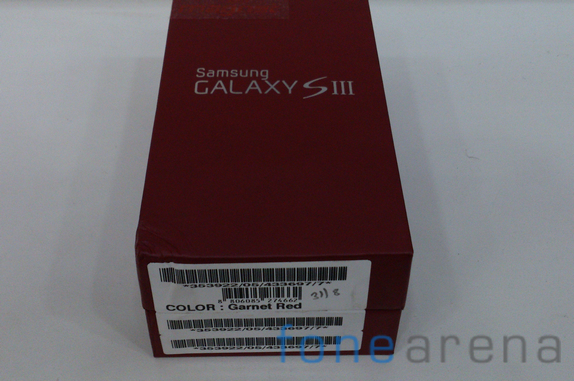 At IFA2012 Samsung Mobile announced four more colours for Samsung Galaxy SIII, mainly Garnet Red, Sapphire Black, Amber Brown and Titanium Gray. Samsung Mobile India has launched Garnet Red version of Galaxy SIII (16GB) in India on Samsung e-store. It is now also available in Samsung premium and flagship stores as well local stores in India. The MRP of Garnet Red SIII is same as other 16GB variants which is Rs.42,500 and it's retail price is around Rs. 37,500. Similar to blue and white, this variant has its packaging in Red.
And this how the phone should look in red. Unfortunately we were unable to get a real life photo of one.