Home » Android, Featured, Handsets, Headlines, News, Photo Gallery, Samsung
Samsung Galaxy S III Photo Gallery !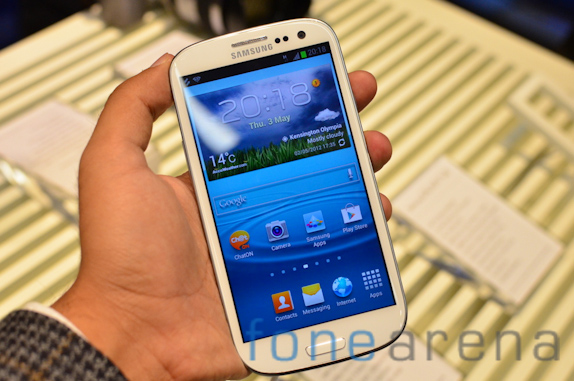 Samsung has just announced its latest flagship device , the Galaxy SIII at an event here in London and this is what it looks like ! FoneArena has a complete photo gallery of the device from the launc event in London. White white version does look pretty.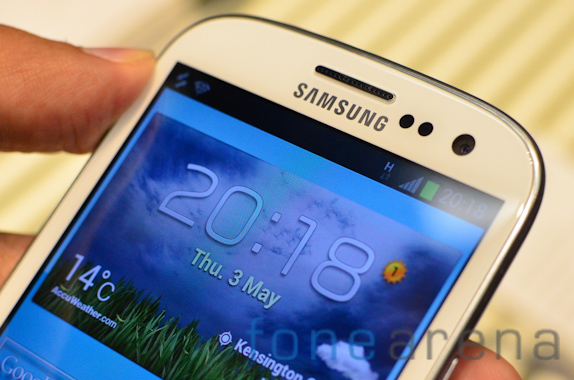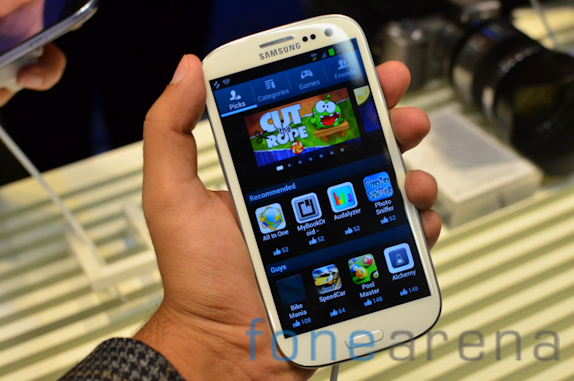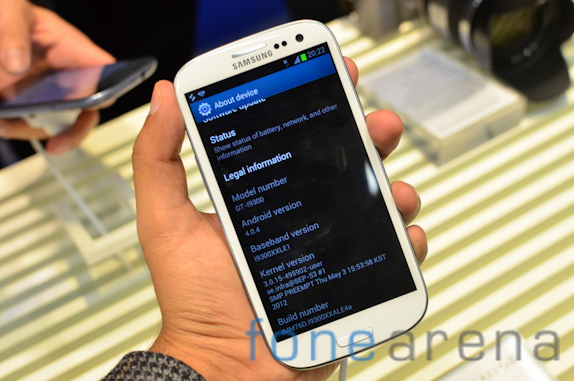 Runs on Android 4.0.4