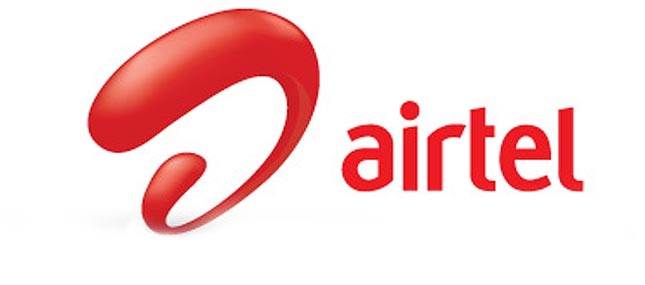 Airtel has released its annual survey of customer preferences for this year, Airtel Mobitude 2011. It shows in-depth study of data capturing all content downloaded round the year by over 170 million plus Airtel subscribers in the country. It includes various categories including top cine stars and sports icons, most downloaded songs, various sports, music downloads etc. Talk2me and Live Concert made it easier for the customers to interact with the movie stars, favorite singers & cricketers.
According to Airtel Mobitude 2011 – In the entertainment space, the 'Kolaveri Di' song has topped the Indian mobile charts with 2,10,000 music downloads within 18 days of its launch. The song has beaten all previous record holders like 'Munni Badnaam Hui 'and 'Tere Mast Mast Nain'.
In the Bollywood segment, Katrina Kaif and King Khan maintains the leading position in the category of images downloaded this year. Despite several new entrants in Bollywood – Imran Khan and Jacqueline Fernandes were the only new comers to feature among the top 5 categories.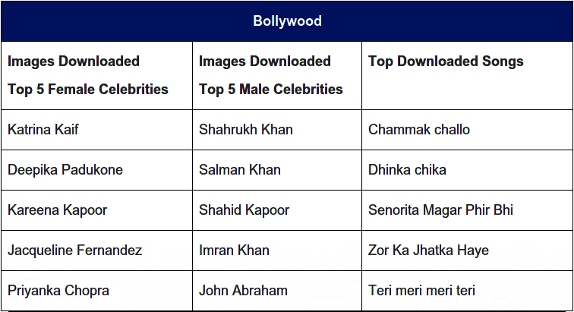 In the Hollywood segment, Kim Kardashian and King of pop – Michael Jackson holds the top position in the category of images downloaded.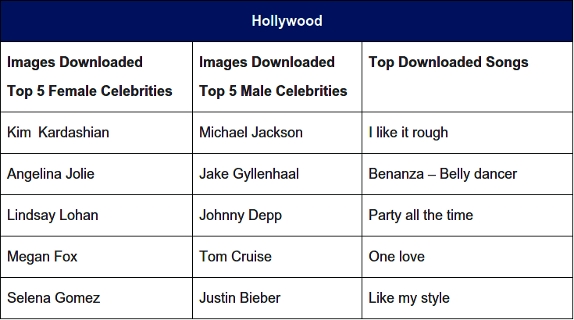 Among sport stars, Sachin Tendulkar clearly continued to be India's favourite, followed by the Indian cricket team captain M.S.Dhoni. Sania Mirza climbs to the fifth spot followed by Maria Sharapova.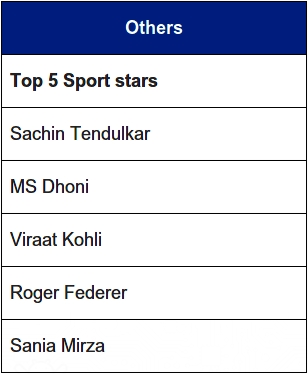 According to the survey, about 20 million images and wallpapers were downloaded by Airtel mobile users in the last one year.