Home » Samsung
Samsung SGH-i677 : Keyboard Enabled WP Mango Phone ?
An unannounced Samsung smartphone has been spotted clearing Bluetooth and WiFi certifications. Nanapho.jp has noted its UAProfile on the internet and confirmed it to be a Window Phone  Mango device.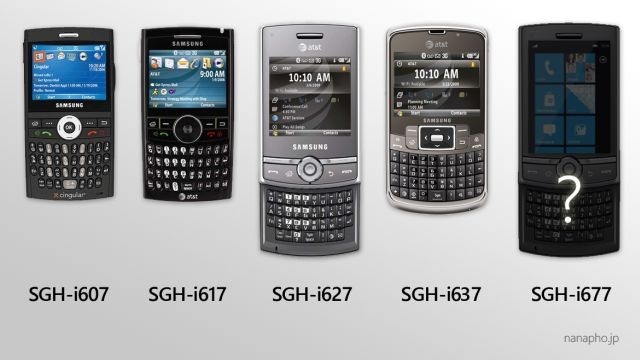 The website notes that traditionally the SGH-i6XX line of devices have sported portrait keyboards. Could the next one be a portrait QWERTY slider in the same vein as the Dell Venue Pro ? Microsoft has updated its recommended chassis specs so the SGH-i677 could be running on one of the newer design references.
[Source – Nanopho.jp]