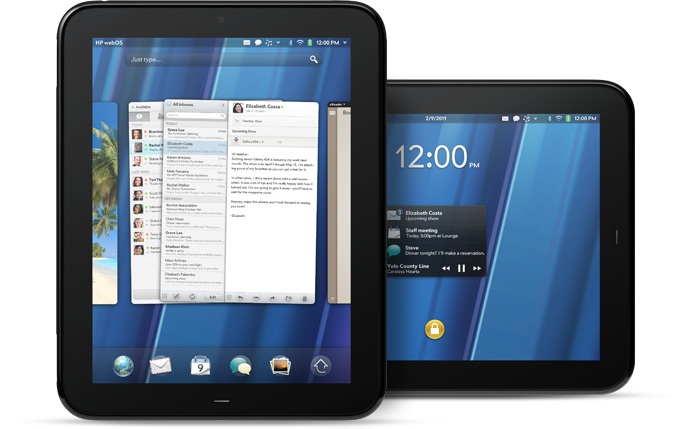 HP recently unveiled the much-awaited TouchPad tablet. This device is powered by the HP webOS operating system. It comes with a 9.7 inch XGA capacitive display, 1.2GHz Qualcomm Snapdragon processor, 1.3 megapixel front-facing camera for live video calling and much more. You can check out the complete specs here.
"Today we're embarking on a new era of webOS with the goal of linking a wide family of HP products through the best mobile experience available," said Jon Rubinstein, senior vice president and general manager, Palm Global Business Unit, HP. "The flexibility of the webOS platform makes it ideal for creating a range of innovative devices that work together to keep you better connected to your world."
HP Touchpad allows you to access thousands of webOS applications. You can even watch flash videos easily on this tablet, thanks to the Adobe Flash Player 10.1 support. The HP TouchPad also features a webOS communication suite powered by HP Synergy which makes all of your communications simpler, richer and in your control. The Kindle app for HP webOS tailored for TouchPad, will give you access to more than 810,000 titles from Amazon's Kindle Store.
You can easily view and edit your Microsoft Word and Excel documents, with the help of Quickoffice Connect Mobile Suite. The 1.3 megapixel front-facing camera allows you to video chat with your friends and colleagues on the go. Initially, HP will release only the Wi-Fi version of this device and the 3G version will be released later this year. HP TouchPad is scheduled to be available in the summer. The price of this device have not been announced yet.