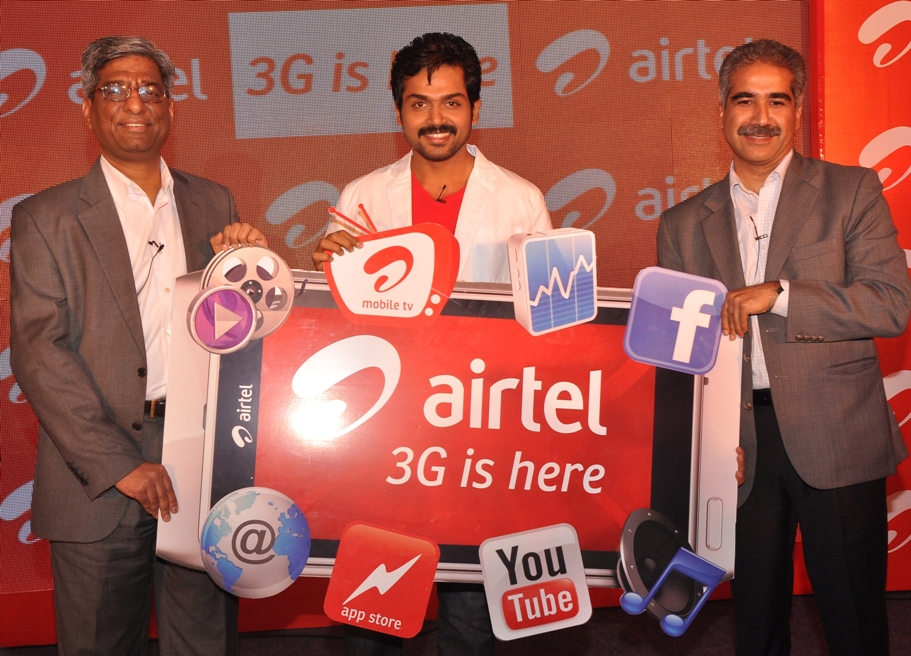 Bharti Airtel, one of India's leading telecom service provider has today launched their 3G services in two of Tamilnadu's major cities Chennai and Coimbatore. FoneArena was present at the launch event today. Cinestar and Airtel's Brand Ambassador Karthi Shivakumar was present at the event, and was one of the first persons to try out Airtel's 3G video calling.
Mr. Atul Bindal, President-Mobile Services and Vineet Taneja, Operations Director (South) mentioned about some of companies services that could take complete advantage of their 3G network. And those services included were – video calling, live streaming of video, high speed internet, mobile TV
Check out the launch promo video below
And here is the speed we got in a PC connect to the network with a dongle. We got about 1-2 Mbps on a handset though !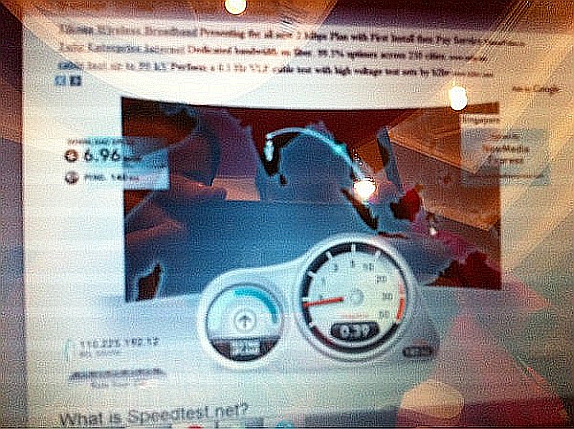 Also the existing Chennai & Coimbatore Airtel users can avail the 3G service through existing sim cards. For laptop users Airtel has also come up with 3G dongles.
Rate plan goes like this : (Pretty much same as the tariff announced in Bangalore)

1. PAYG VBC (Pay as you go):The customer will pay the 30p /20Kb for 3G access.
2. Sachet Plans: These plans will have validity of lesser than or equal to 10 days.

3. Standard Plans: These plans are best suited for the mid to high-end users of data and will have a validity of 30 days.

4. FlexiShield Plan: This plan has a combination of free data usage and a low inbuilt VBC rate.

Note: Sachet Plans available only on Prepaid, FlexiShield Plan available on both postpaid & prepaid
They do have 'internet usage calculator' which will help you to chose the right plan according to your data and other usage. For more on 3G tariff plan, do check out Airtel's 3G tariff : Airtel 3G Tariff.