Home » Android, CES, LG, Press Releases
LG Optimus Black Announced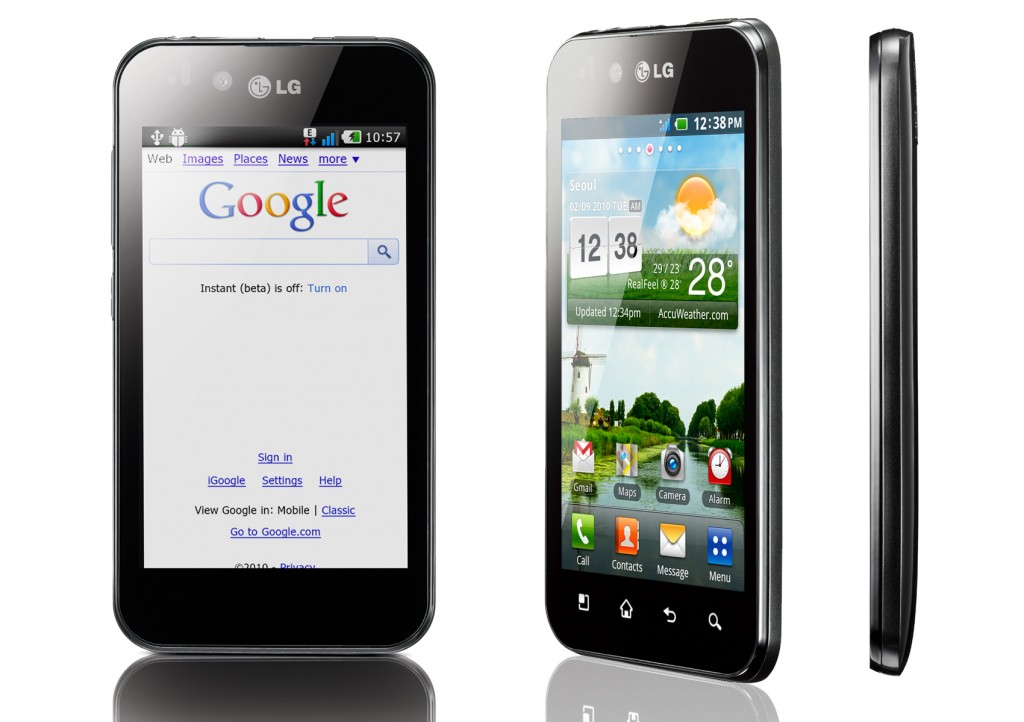 LG has announced it's latest addition to the Android family, the Optimus Black at the CES (Consumer Electronics Show) in Las Vegas.
It is a smartphone witha slim profile and reminds us of the Samsung Glaxy S. Here are it's features:
4″ NOVA Touchscreen Display (Clearer, Brighter and Easier to Read than Normal Displays while Consuming 50% Less Power)
109 Grams, 9.2mm Thickness Tapering Down to 6.0mm at the Thinnest Point
Android 2.2 Froyo (Upgradable to 2.3 Gingerbread), LG Optimus UI 2.0
2 Megapixel Front Facing Camera
1500mAH Battery
The device will be released during the first half of 2011. No details regarding the pricing were revealed.